Hanna (Ashley Benson), Aria (Lucy Hale), Emily (Shay Mitchell), and Spencer (Troian Bellisario) have been the target of A's games for a while now, leaving them emotionally cutoff from their families and friends. But when a surprising new victim of A is revealed, the tight-knit group may just get larger.
Meanwhile, Spencer runs from her family troubles right into Wren's (Julian Morris) arms, and Ezra's (Ian Harding) new opportunity could push him away from Aria.
Pretty Little Liars airs every Saturday at 8 p.m. on ETC.
ADVERTISEMENT - CONTINUE READING BELOW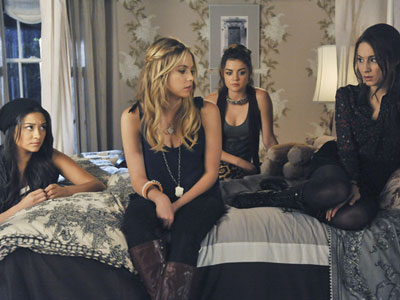 ADVERTISEMENT - CONTINUE READING BELOW