Desperate to find out who A is, the girls ask Caleb (Tyler Blackburn) to help them tinker with the cell phone A left behind. After Ezra (Ian Harding) tells Aria's (Lucy Hale) parents about their relationship, Ezra and Byron (Chad Lowe) have a talk.
Meanwhile, Spencer (Troian Bellisario) and Toby (Keegan Allen) get closer, and Garrett (Yani Gellman) receives some interesting news.
Pretty Little Liars airs every Saturday at 8 p.m. on ETC.
ADVERTISEMENT - CONTINUE READING BELOW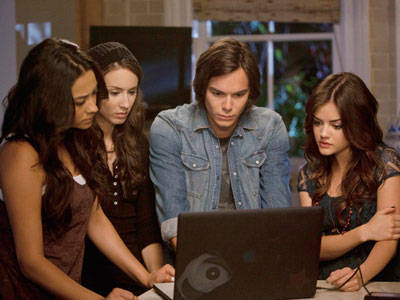 ADVERTISEMENT - CONTINUE READING BELOW