Blair (Leighton Meester) thinks Cyrus (Wallace Shawn, who does not appear in the episode) may have found a potential loophole in her prenup. Chuck (Ed Westwick) and Georgina (Michelle Trachtenberg) partner up in a scheme, but it has an unpredictable outcome.
Meanwhile, a family crisis brings William van der Woodsen (Billy Baldwin) back to the Upper East Side. Blake Lively, Penn Badgley, Chace Crawford, Kaylee DeFer, Kelly Rutherford, and Matthew Settle also star.
Gossip Girl airs every Thursday at 8 p.m. on ETC.
ADVERTISEMENT - CONTINUE READING BELOW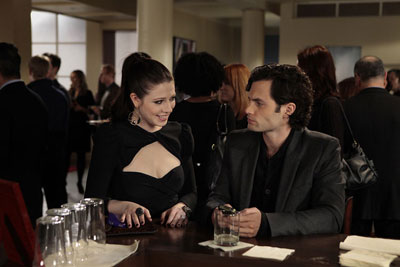 ADVERTISEMENT - CONTINUE READING BELOW