Nate (Chace Crawford) must decide whether or not to cross moral lines at Diana's (Elizabeth Hurley) request. Dan (Penn Badgley) has figured out who is publishing his book and seeks help to stop it, but he ends up in the spotlight anyway. Chuck (Ed Westwick) helps Dan come to terms with his fate, just as Dan continues to try to help Chuck break through his emotional block.
Serena (Blake Lively) and Charlie (Kaylee DeFer) return to the Upper East Side from California. Leighton Meester, Kelly Rutherford, and Matthew Settle also star.
Gossip Girl airs every Thursday at 8 p.m. on ETC.
ADVERTISEMENT - CONTINUE READING BELOW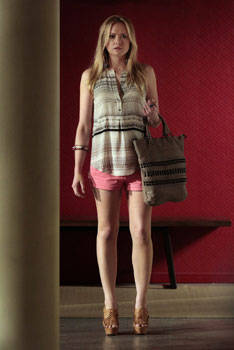 ADVERTISEMENT - CONTINUE READING BELOW