It's Valentine's Day on the Upper East Side and Blair (Leighton Meester) can't resist playing cupid for someone she loves. Georgina (Michelle Trachtenberg) is intent on stirring up more drama, so she decides to crash Nate's (Chace Crawford) Valentine's Day party.
Meanwhile, Serena (Blake Lively) is shocked by something she witnesses at the party.Penn Badgley, Ed Westwick, Kaylee DeFer, Kelly Rutherford, and Matthew Settle also star.
Gossip Girl airs every Thursday at 8 p.m. on ETC.
ADVERTISEMENT - CONTINUE READING BELOW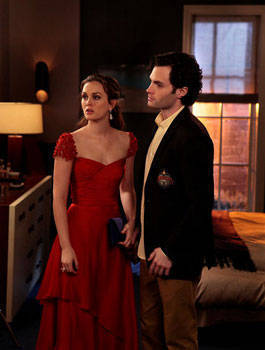 ADVERTISEMENT - CONTINUE READING BELOW