In celebration of Valentine's Day, Mr. Schue (Matthew Morrison) challenges the New Directions to perform the world's greatest love songs.
This episode also introduces three new characters: The Glee Project winner Samuel Larsen and Rachel's (Lea Michele) two dads, Hiram (Jeff Goldblum) and LeRoy Berry (Brian Stokes Mitchell).
Glee airs every Wednesday on ETC via satellite at 4 p.m., with replays at 9 p.m.
ADVERTISEMENT - CONTINUE READING BELOW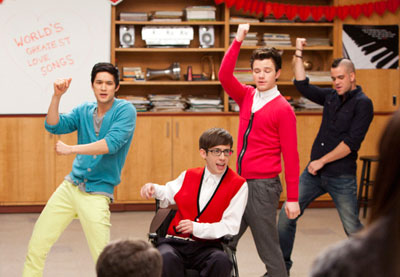 ADVERTISEMENT - CONTINUE READING BELOW