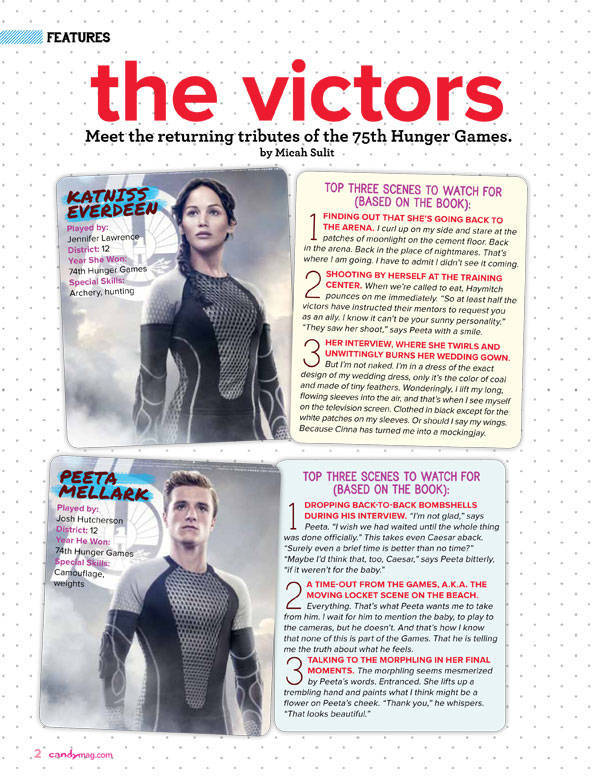 Find out more about the returning tributes in a four-page feature about Finnick Odair, Johanna Mason, and the rest of the Victors.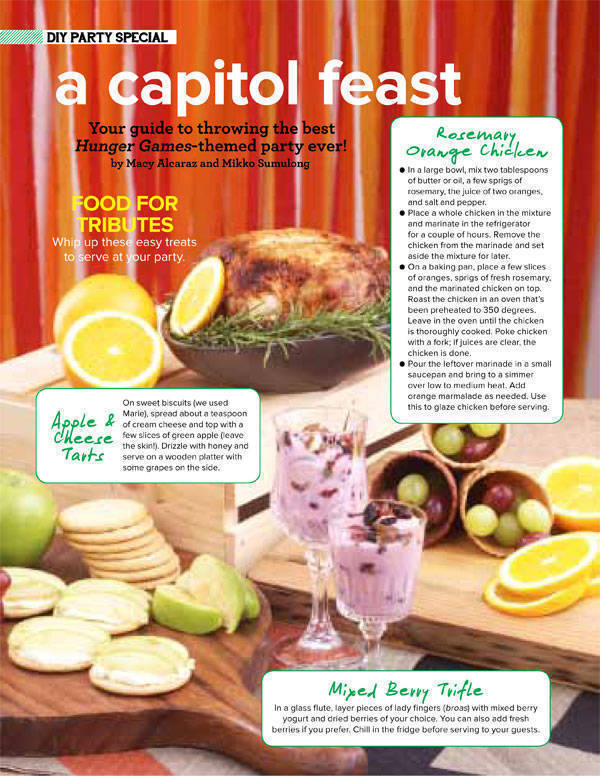 ADVERTISEMENT - CONTINUE READING BELOW
Have a Hunger Games-themed party to celebrate the release of Catching Fire in cinemas! This fan magazine has everything you need to throw the best Capitol-worthy party: food + favors + fun nail art!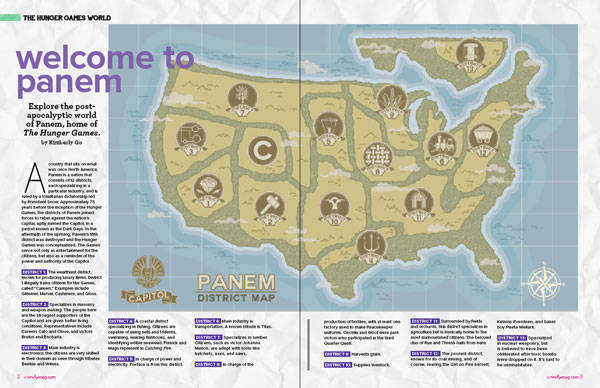 Learn more about Panem, home of The Hunger Games in this guide. Never feel lost again!
ADVERTISEMENT - CONTINUE READING BELOW
Want to look like Katniss? There are hair and makeup tricks to try + style tips to make sure you look every inch like the Girl on Fire.
Candy's The Hunger Games Catching Fire Special Issue is out now in leading bookstores and magazine stands nationwide. Catching Fire in cinemas on November 21.