While waiting for the new episode, watch school guidance counselor Valerie
dish out some eyebrow-raising advice in this MTV webisode.
Matty (Beau Mirchoff) finally takes Jenna (Ashley Rickards) out on their first real date, but why is it in a super secluded resto? Is he trying to hide their relationship? Is Tamara (Jillian Rose Reed) right in suspecting that Matty wrote the care-frontation letter for Jenna?
The new episode airs on Sunday at 11 p.m. on MTV Asia. Catch replays every Tuesday (12 a.m.), Wednesday (3 p.m.), and Thursday (9 p.m.).
ADVERTISEMENT - CONTINUE READING BELOW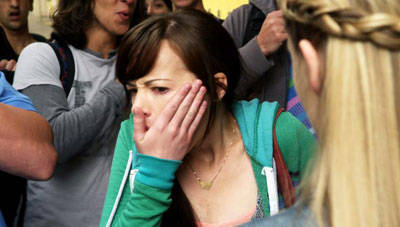 ADVERTISEMENT - CONTINUE READING BELOW