Last week's pilot episode introduced us to Jenna, a high school student branded suicidal after a freak accident blown way out of proportion. She finally gets her huge arm cast off but now she's got a new scandal to face.

This episode stars Ashley Rickards as Jenna, Beau Mirchoff as Matty, Brett Davern as Jake, Molly Tarlov as Sadie, Jillian Rose Reed as Tamara, Nikki Deloach as Jenna's mom Lacey, and Desi Lydic as the school's guidance counselor Valerie.

Awkward airs every Sunday at 11 p.m. on MTV Asia. Catch replays every Tuesday (12 a.m.), Wednesday (3 p.m.), and Thursday (9 p.m.).
ADVERTISEMENT - CONTINUE READING BELOW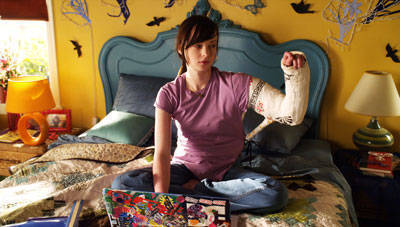 ADVERTISEMENT - CONTINUE READING BELOW