Jenna is starting to feel normal again until a strange guy brings her suicide stigma back to life. She even starts to wonder if her "that girl" reputation is preventing Matty from seeing her as girlfriend material. Or does he already have one?
This episode stars Ashley Rickards as Jenna, Beau Mirchoff as Matty, Brett Davern as Jake, Molly Tarlov as Sadie, Jillian Rose Reed as Tamara, Nikki Deloach as Jenna's mom Lacey, and Desi Lydic as the school's guidance counselor Valerie.
Awkward airs every Sunday at 11 p.m. on MTV Asia. Catch replays every Tuesday (12 a.m.), Wednesday (3 p.m.), and Thursday (9 p.m.).
ADVERTISEMENT - CONTINUE READING BELOW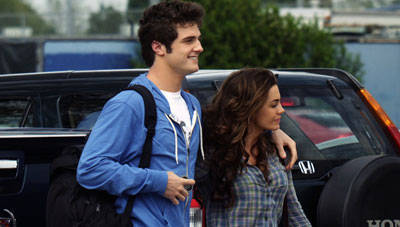 ADVERTISEMENT - CONTINUE READING BELOW