The All-Stars meet reality star Kristin Cavallari, who tells them what it takes to be a celebrity personality in Hollywood. The women are tested on their interview skills when they head to entertainment newsmagazine Extra to meet with host Mario Lopez. During a photo shoot, they model on stilts in pairs.
André Leon Tally and Nigel Barker join Tyra Banks and guest judge Kristin Cavallari on the judges' panel for the third elimination.
America's Next Top Model Cycle 17 airs every Monday at 8 p.m. on ETC.
ADVERTISEMENT - CONTINUE READING BELOW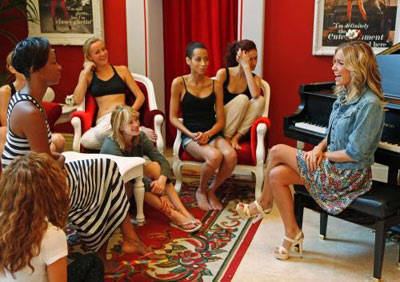 ADVERTISEMENT - CONTINUE READING BELOW