On the Wings of Love is airing its final episode this month, and the people behind the show are definitely ending this with a bang. Since the year started, fans of Clark (James Reid) and Leah (Nadine Lustre) were shaken up when Simon (Paulo Avelino), her handsome boss in the advertising agency, entered the picture and caused everything we're sure about this couple's love to crumble. Even viewers of the show were torn, arguing about relationships, career, and choices that had to be made. Her husband definitely felt the same way. The usually reasonable hubby also had to deal with his insecurities and fight for Leah now.
But last night, after his wife made the decision to say no to Simon's offer of her going with him to Dubai to work as his creative director, her father suffered his second heart attack. Tatang, played by veteran actor Joel Torre, now needs to undergo heart transplant and they need 20 million pesos to push through with the procedure.
ADVERTISEMENT - CONTINUE READING BELOW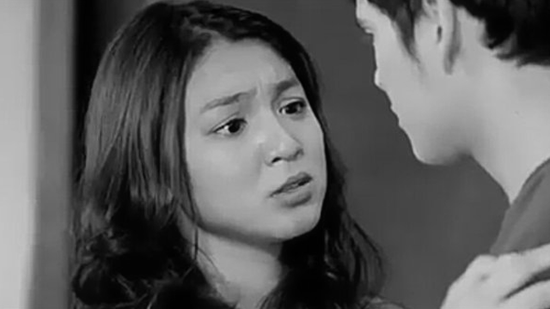 ADVERTISEMENT - CONTINUE READING BELOW
Now Leah and Clark decided to postpone their church wedding, scheduled this Valentine's Day, and—based on the teaser for tonight's episode—Simon says she should take the job offer to support her father's need. This leaves our dear Leah with probably the most difficult decision she'll have to make—should she accept her boss's offer to go to Dubai and leave her family (including her husband) Clark here in Manila? We'd love to hear from you, so vote for your choice below!
ADVERTISEMENT - CONTINUE READING BELOW
We're really torn, too, especially after that San Francisco series finale teaser was shown a few weeks ago. What do you think should Clark and Leah do?
In the end, we really just want them to be happy together and have a happy reunion. Not only because it's a series and it'll be weird to see them heartbroken in the end, but because these two took the long and hard road to get to where they are now. *tears* 
On the Wings of Love airs Mondays to Fridays on ABS-CBN, right after Pangako Sa 'Yo.
We'd love to hear from you, Candy Girls? Let us know what you think in the comments. :)