Have you been counting the days till the big reveal of Catching Fire's movie trailer at today's MTV Movie Awards? We know we have and we have to say, it was worth the wait.
From the super creeper convo between President Snow and Plutarch Heavensbee to that kiss (!) between Gale and Katniss, we screencapped this movie trailer to death. You're welcome!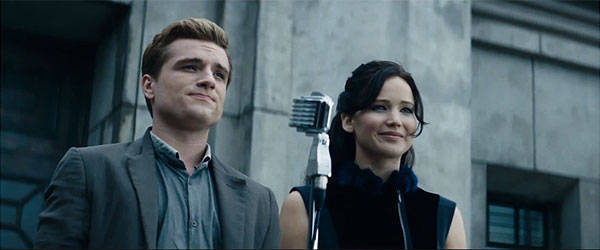 ADVERTISEMENT - CONTINUE READING BELOW
Aww, look at the 74th Hunger Games victors from District 12.