Have you grabbed a copy of Candy's June issue already? We hope you already have because aside from our amazing articles that will inspire you to pursue your passions, we've also put Academy Award nominee and recording star Hailee Steinfeld on the cover. Get to know this lovely girl better in our interview with her during our Candy cover shoot, which was photographed by Ralph Mendoza and styled by Candy's EIC Sam Potenciano.
Your character in Pitch Perfect was deeply influenced by her mom musically. Growing up, how did your parents and your family influence your kind of music?
"Growing up, I listened to a wide variety of music. My dad would play a lot of classic rock, my mom played a little bit of R&B. So I do feel that my music is very different from what I grew up listening to, but I am very influenced by the timelessness of all of these artists—the music and their messages and their songs. I really do find myself constantly referencing to the artists I grew up listening to while I'm in the studio making my own music."
ADVERTISEMENT - CONTINUE READING BELOW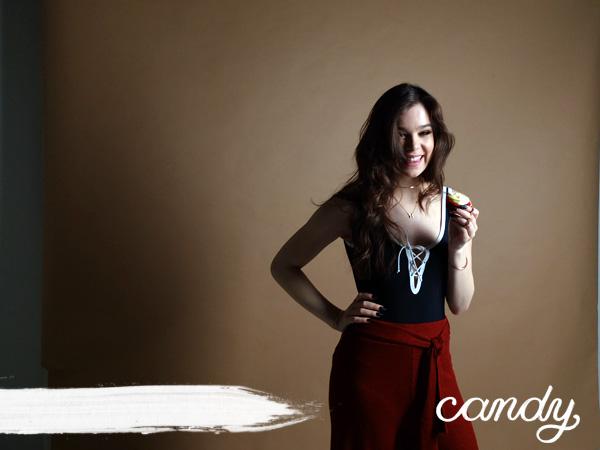 What was it like working on Pitch Perfect 2 and singing on cam for the first time?
"Singing for Pitch Perfect 2 was so much fun. I love singing. I'm always singing. So being able to do it in a movie as an actor was really a dream role for me because I was able to do both of what I love in one scenario. It was a really, really great time. I'm really glad I was able to show people that I really did love singing through the movie."
ADVERTISEMENT - CONTINUE READING BELOW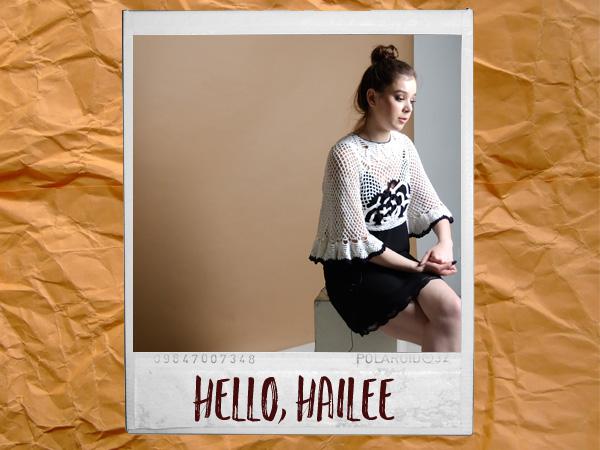 What was it like working on your album Haiz?
"Working on my EP Haiz was so much fun. Honestly, having gone from making music with my friends and recording covers to writing and recording my own music for my first body of work that I was going to put out into the world was very, very exciting and I'm very proud of it. I'm excited to be working on the full length album now, and I can't wait for that to come out."
ADVERTISEMENT - CONTINUE READING BELOW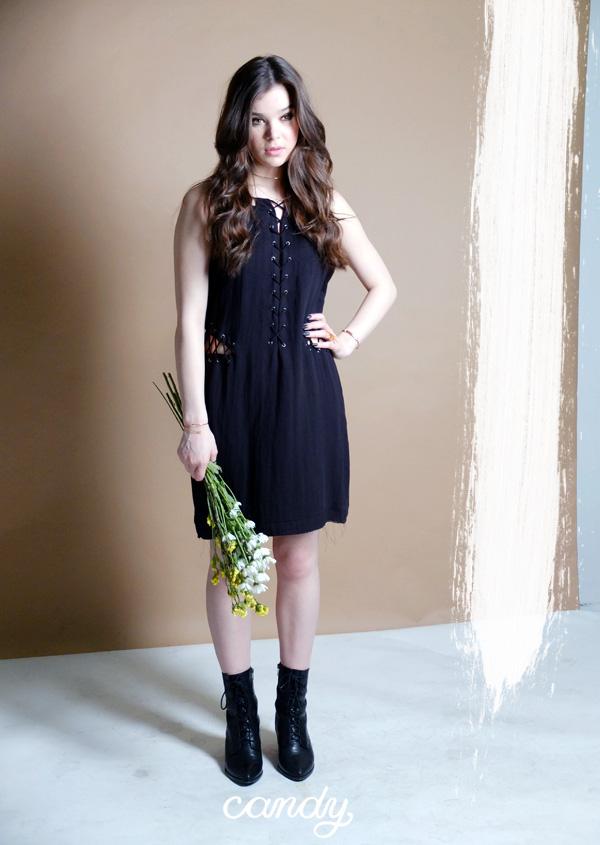 Read more about Hailee Steinfeld by grabbing a copy of the June issue or subscribing to the digital edition via App Store, Buqo, or Zinio.