It seems like Ricci Rivero and Andrea Brillantes have broken up.
Whispers of an alleged fallout between the two started circulating online when fans noticed that the actress didn't publicly *greet* Ricci for his birthday on May 25.
"Wala na ba kayo ni B?" a netizen commented on one of their photos.
"Sana bigyan niyo kaming fans ng confirmation na okay lang kayo. Napapraning na kami," says another.


On June 9, however, the basketball star was seen in a now-deleted Instagram story of former Miss Universe Philippines candidate Leren Mae Bautista. The post, which quickly gained attention, sparked rumors and raised eyebrows among netizens.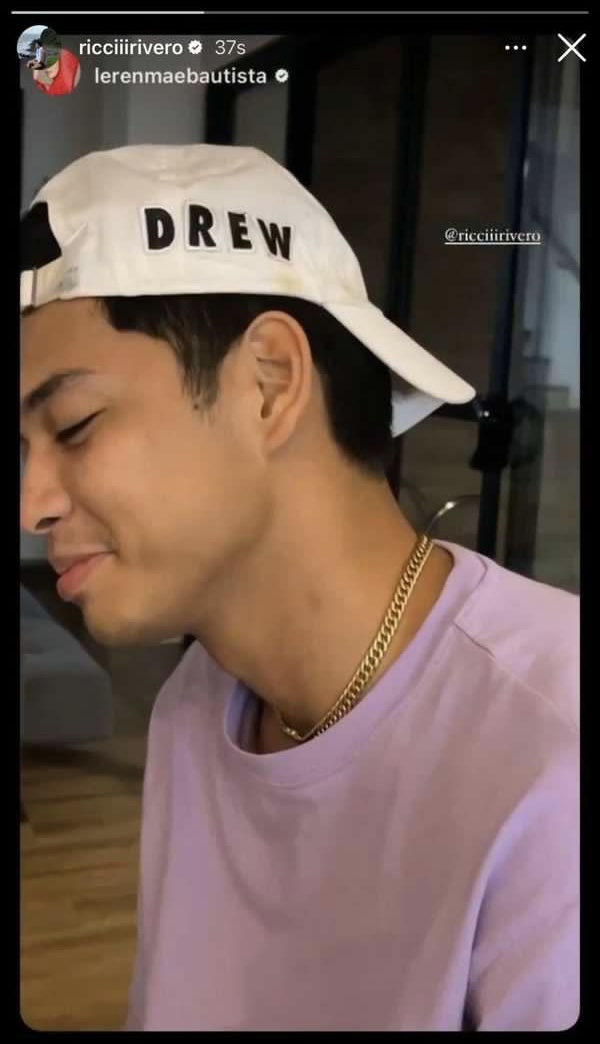 ADVERTISEMENT - CONTINUE READING BELOW
"Ricci Rivero, cheater?" a netizen tweeted.


The athlete has then responded to the accusations, confirming his breakup with Blythe.
"I own up to the mistake of not making my relationship status public because I felt there's no need to add up to what we're going through. Please respect our decision to keep it to ourselves so that we can preserve whats left of our friendship," he says. "I hope let's stop creating your own versions and dragging other characters into these false accusations. I am sorry for whatever disappoinments it may have caused you - for everyone's peace of mind, please allow ourselves to heal and move on peacefully without hate and pain."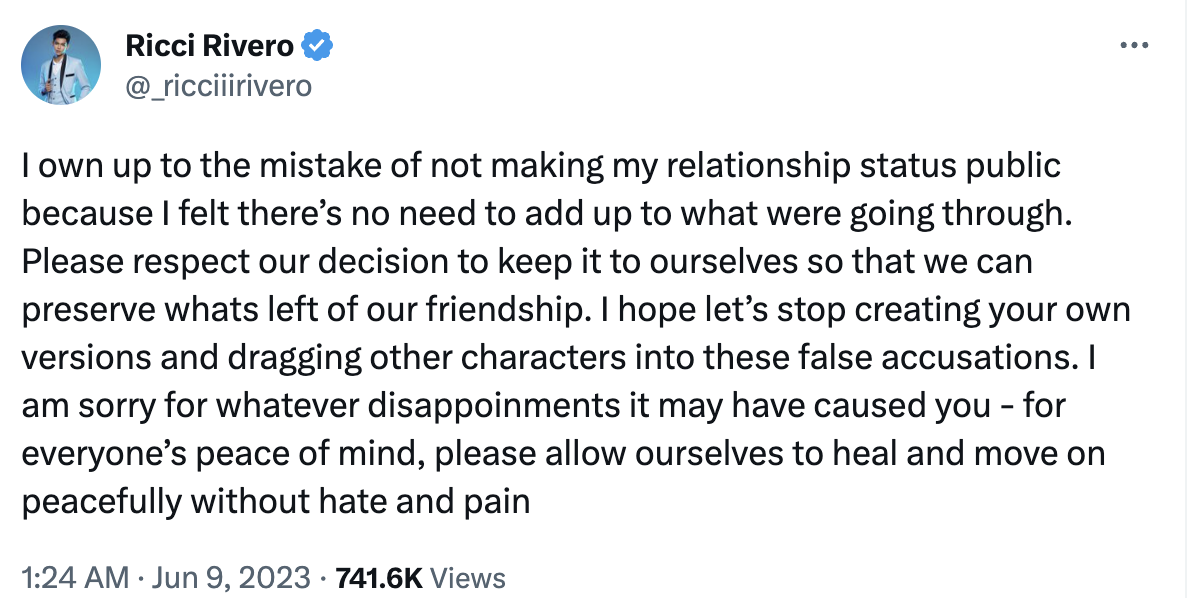 ADVERTISEMENT - CONTINUE READING BELOW
As of writing, Andrea has not commented on the issue.