Their latest album, Collapsible Lung, has 12 buzz-worthy songs that effortlessly evoke a free-spirited vibe! Relient K has always been known for their distinct Christian rock style, but the band has recently experimented on a new genre with catchier tunes and bright vocal melodies.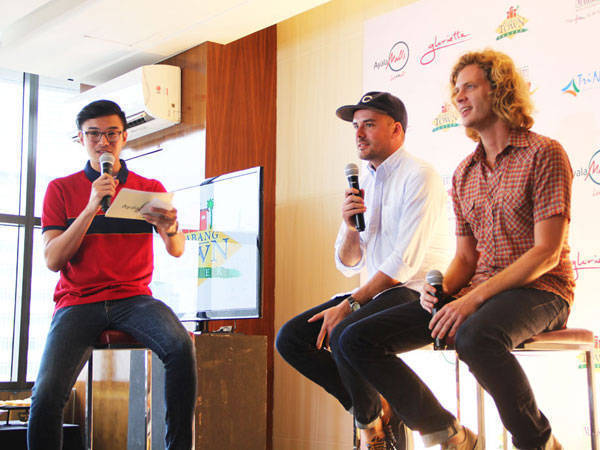 Hosted by VJ Chino Lui Pio, here are a few things they shared during their press conference:
ADVERTISEMENT - CONTINUE READING BELOW
Why did you guys decide to do rock?
Relient K: We really liked Blink 182, and some pop rock bands like New Found Glory and we just wanted to be like them.
Why did you name your latest record Collapsible Lung?
Relient K: It's practically about getting older so we just decided to name the album that.
Kindly tell us more about the record. How different is it from your previous ones?
Relient K: We kind of wanted to make a record that would surprise ourselves. That pushes us musically as song writers.
What keeps you guys together after a really long time?
Relient K: We just love each other.
What can we expect from you guys in the future?
Relient K: It kind of changes from time to time. We could give you an answer but we probably change our minds.
Listen live to Relient K's heart-tugging lyrics and fresh new sound as they perform at Market! Market! Activity Center on September 27, 6:00 PM; Alabang Town Center Activity Center on September 28, 4:00 PM; Glorietta 5 Atrium on September 28, 6:30PM; and Trinoma Activity Center on September 29, 6:00 PM.
ADVERTISEMENT - CONTINUE READING BELOW