Thought these celebs nail their interviews in just one or two takes? Here's a little trivia, Candy Girls: whenever we shoot videos for Candymag.com, we usually just leave the camera rolling and do one long take of your favorite the interviews. And we're glad that we do that because we usually also capture your favorite stars making faces before takes (hey, it can get tiring to smile ALL the time on cam), giggle during really hilarious questions (in case you haven't noticed already, we love asking funny questions), and say the funniest things to the Candy Team. And because we can't put every single one of them in this behind-the-scenes video:
We turned a few of them into GIFs. You're welcome!
Here's Bianca Umali giggling uncontrollably after we asked her to share some tips on taking good couple selfies. Who's on your mind, Banky? Just kidding!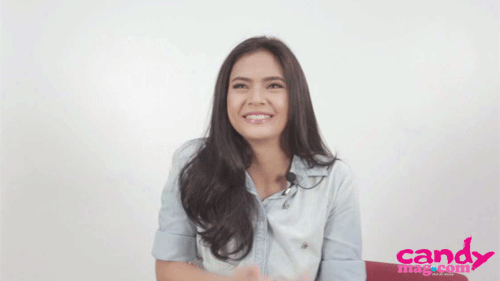 ADVERTISEMENT - CONTINUE READING BELOW
READ: 7 Encouraging Tweets From Coleen Garcia That'll Turn Your Day Around
Inigo Pascual loooved his overalls #OOTD for the cover shoot so much that he can't stop fiddling with it during the shoot. But he was too cute and told us he felt "like a little kid in it." Cue: sigh.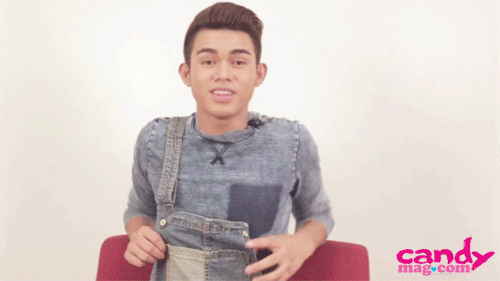 ADVERTISEMENT - CONTINUE READING BELOW
Elmo Magalona did a staring contest with our camera before we started the interview, and made our hearts melt. Sigh, you can just stare at this GIF for as long you live, are we right?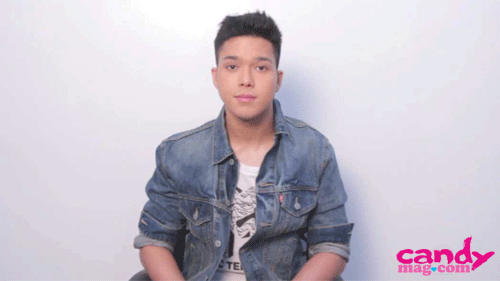 READ: #CandyFair2014: Elmo Magalona, Sam Concepcion, James Reid, Khalil Ramos, Enrique Gil, and More Wow The Crowd With Their Performances

ADVERTISEMENT - CONTINUE READING BELOW
No wonder Coleen Garcia won your votes for Favorite Host (watch the BTS video to know why!), but the question about her secret talent cracked her up. What a cutie!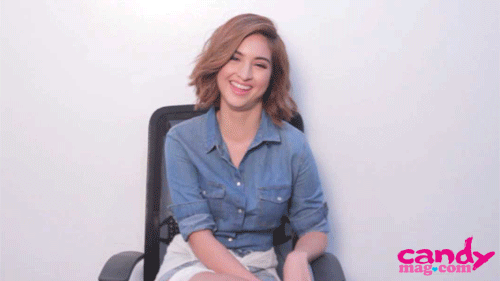 Make sure you're already following us on Facebook, Twitter, and Instagram, and have already subscribed to our YouTube channel, Candy Girls, because we'll be posting updates of the 2015 Candy Readers' Choice Awards the whole month of July!
ADVERTISEMENT - CONTINUE READING BELOW
Read more about the winners of this year's Candy Readers' Choice Awards by grabbing a copy of Candy's July 2015 issue with these four on the cover. You can also buy the digital edition featuring their solo covers via the App Store, Buqo, or Zinio.