All Access
15 Questions We Want Answered on 'The Kissing Booth 3'
Are you ready for part 3?!?!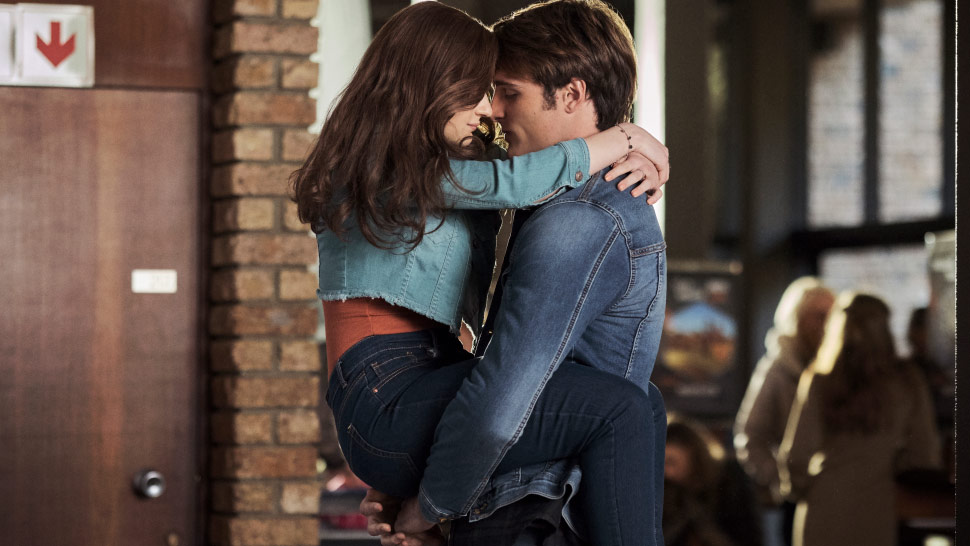 IMAGE Courtesy of Netflix
WARNING: *Major* spoilers ahead for The Kissing Booth 2! Don't read if you haven't seen the movie yet.
I unashamedly love The Kissing Booth. When it came out in 2018, I watched it thrice in a span of two days 'cause it had everything I didn't have IRL: Jacob Elordi, cutesy teen drama, Jacob Elordi, and Jacob Elordi.
Of course, it was an escape—but don't we all need one once in a while? So thank god that The Kissing Booth 2 just dropped on Netflix yesterday. It was over two hours' worth of more Jacob Elordi, a hot NEW guy (remember the name Taylor Zakhar Perez), kilig scenes, and more mature teen problems.
ADVERTISEMENT - CONTINUE READING BELOW
CONTINUE READING BELOW
Recommended Videos
Now that I've finished the film, it's safe to say that I HAVE SO MANY FEELINGS THAT NEED TO BE PROCESSED. So I wrote down all the questions that I need answers to—and I'm sure YOU DO TOO ('cause you wouldn't be reading this if you didn't).
1. How the hell did Joey King and Jacob Elordi film all those romantic scenes together?!
That whole ~summer romance~ montage at the start of the film seriously made me wanna hide under a rock. Like, who can do all those scenes with your REAL-LIFE EX? Joey and Jacob, that's who. #profesh
2. Okay, so how old is Marco, REALLY?
'Cause no one in high school looks that GOOD.
3. Did Noah really think it's that EASY for people to get into Harvard?
Sadly, he did.
4. WHO ELSE IS ROOTING FOR MARCO AND ELLE TO BE END GAME?
These two are GREAT FOR EACH OTHER. That carnival scene? UGH. SPARKS FREAKIN' FLYING.
ADVERTISEMENT - CONTINUE READING BELOW
5. So, what year was Chloe in at Harvard?
For sure she wasn't a freshman like Noah, right? I mean, she honestly dressed better than any college kid I knew.
6. Who else found Elle and Noah's Harvard fight extra cringey?
Yup, 'twas like the real thing.
7. Who made the choreo for the Dance Dance Mania competition?
Seriously, that shit was wild, okay. Marco and Elle did waaaay better than I expected—
8. WHY DID ELLE KISS MARCO ON LIVE TV?!?!
(Real talk: Why the hell not?)
9. Did Noah (with his Harvard brain) actually think that bringing Chloe to his family's Thanksgiving lunch was the best way to win over Elle?
Sadly, he did.
10. Why the eff can't you just TELL THE TRUTH, Lee?!?!
Duuuuude, he really needs to stop lying. Rachel clearly deserves a better boyfriend, and TBH, Elle (no matter how annoying her life choices have been as well, lol), also deserves a better best friend.
ADVERTISEMENT - CONTINUE READING BELOW
11. Is there really nothing going on between Noah and Chloe?!?!
For a friendship, he really covered up a loooot.
12. Ughhhhh, why did Elle choose Noah AGAIN?
Okay, I'm so over them. They'll probably grow from this—or not! WHATEVER, GIVE ME MARCO. HE NEEDS A HUG.
13. WHO HERE THINKS MARCO AND ELLE ARE *STILL* END GAME?!?!
Marco said it himself: "Yes, she is [worth it]."
14. So, where is Elle going to college now?
And why did she lie about getting waitlisted?! GIRL, BE PROUD YOU GOT INTO BOTH BERKELY AND HARVARD.
15. Will The Kissing Booth 3 have time for all these questions?
From the looks of how things ended with Elle, we sure hope so!
Check out the trailer below:
ADVERTISEMENT - CONTINUE READING BELOW
The Kissing Booth 2 is currently streaming on Netflix.
This story originally appeared on Cosmo.ph.
* Minor edits have been made by the Candymag.com editors.
It was filmed four days before he was rushed to the hospital.
Facebook is allegedly collecting unauthorized data for market research.
They'll fit right into your #aesthetic home study area!
From light-hearted rom-coms to musicals.
She's set to star as the young Gabbie Salazar, originally played by Shaina.
We're keeping her tips in mind!
Proof that Ivana has a heart of gold.
Pagdating sa skincare, stick to one ba dapat?
In the public eye, at least! As Janella once said, "Masaya but I just don't want to share a lot."
It aims to help 500 jeepney drivers from Rizal.
From The Candy Bulletin Community