The best thing about the enhanced community quarantine is all that time you have to curl up with a good book. A great story can take your imagination to places you've never been to before.
And while you can't go out to the bookstore to buy new books because of the lockdown, Pop Fiction is now offering its swoon-worthy Pinoy romances in ebook form. All you need is a Windows or an Android device, and you can read the latest books from your fave publisher. You can check out the available titles on Pop Fiction's Shopify or Lazada pages.
Need some ideas on what to get? Here are our recommendations:
11/23
And what if you want a companion who can join you in solitude? Join Jhing of 11/23 by pilosopotasya as she travels to Anawangin, Zambales.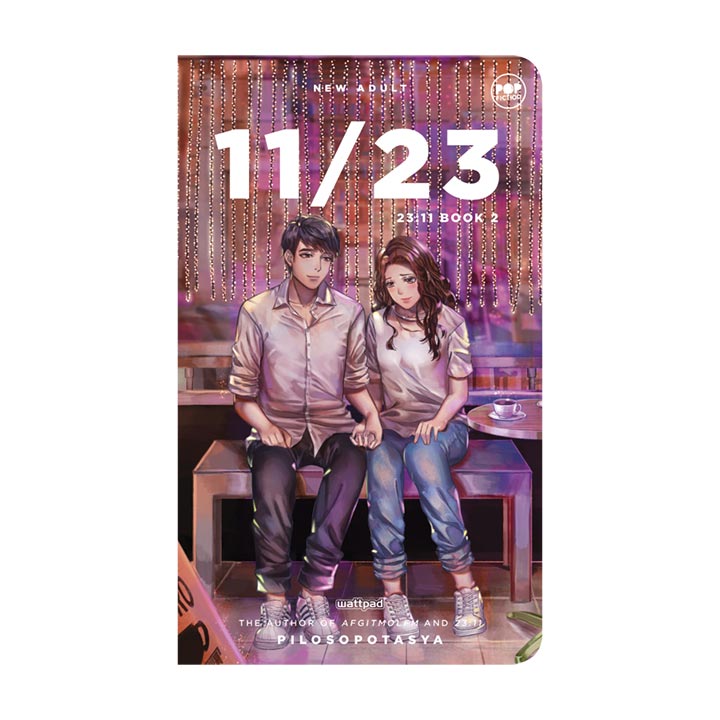 ADVERTISEMENT - CONTINUE READING BELOW
What it's about: Jhing and Miko's story began as two strangers chatting every night at 23:11. Now, the story jumps from chat boxes into the real world. After blocking Miko and ending that story before it could even begin, gusto lang niyang bumalik sa dati, starting with writing a novella for a possible movie deal with a major movie production house. As if that wasn't enough, her department hires a new illustrator who she knows a little too well. She couldn't rewrite their first chapter, but maybe Jhing could start the much-deserved continuation…
Marrying Mr. Boring
Missing the sun, the sand, and the beach? Marrying Mr. Boring by simplychummy can take you on a once-in-a-lifetime tour of the Maldives.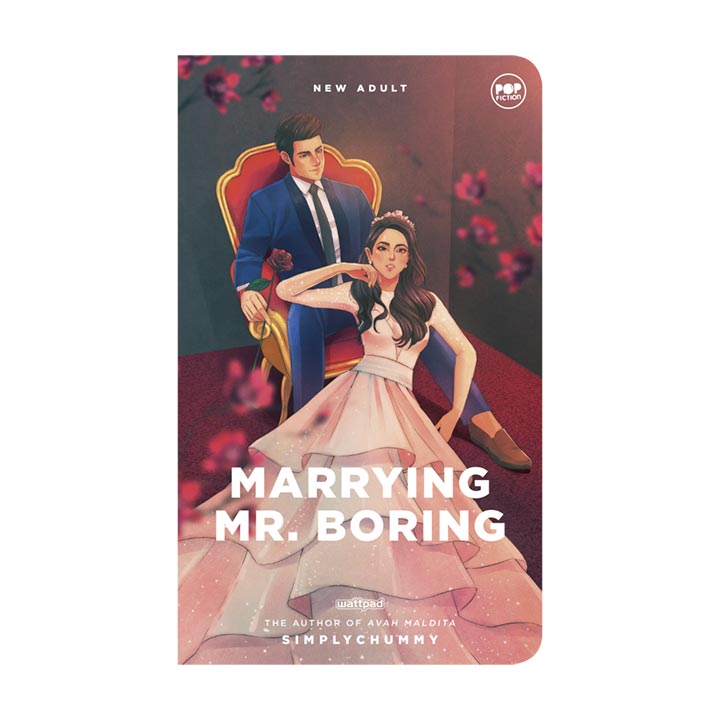 ADVERTISEMENT - CONTINUE READING BELOW
What it's about: Agatha Lira Fernandez, a tought-as-nails model, can get any man she wants, pero 'pag nagsimula nang maging seryoso ang relationship, tatakasan na niya ito. And her father has had enough. He gives her an ultimatum: find a suitable man to settle down with or marry the man he chooses for her. Siyempre, pinili niya ang unang option. The only thing she needs to do now is make her chosen Mr. Boring, Liam Kurt Villas, marry her—sa ayaw man niya o sa gusto.
Vincent: Amor Vincit Omnia
Wish you could go to the cooler climes and heartbreaking vistas of Sagada? Vincent: Amor Vincit Omnia by Chelsea_13 might just be what you need.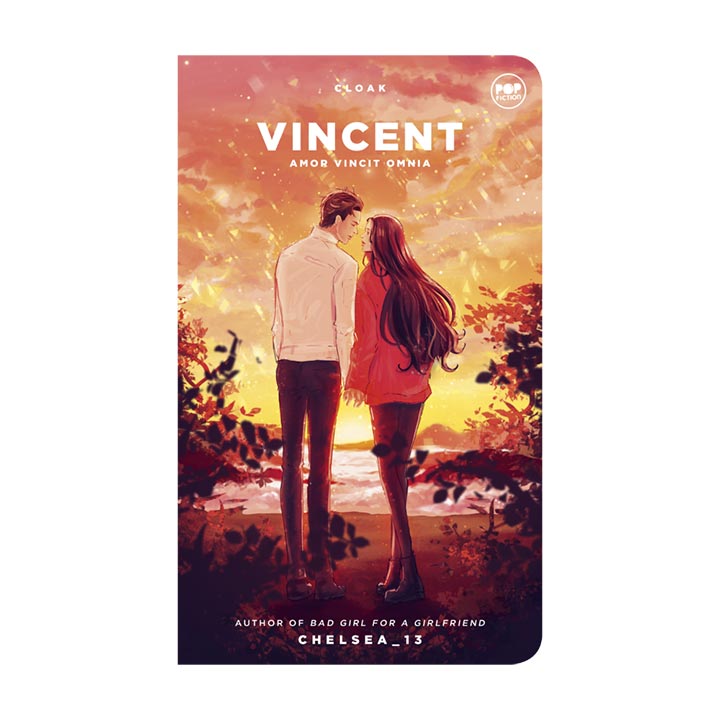 ADVERTISEMENT - CONTINUE READING BELOW
What it's about: Matapos ang isang misteryosong aksidente, nagising na lamang si Savannah Destiny Fonacier na walang maalala tungkol sa kaniyang nakaraan. The only thing she is certain about is her attraction to Reed Jacob Fonacier, but the dangerous connection that she shares with him is forbidden. Sa kagustuhang maibalik ang kaniyang mga alaala, the dark secrets of her past resurface. Not everything is what it seems to be, making Savannah question everything she wants to believe.
Titan Academy of Special Abilities 
How about someplace totally out of this world? Titan Academy of Special Abilities by april_avery will take you to the land of Hesperia. But be warned, it's going to be a bumpy ride.
What it's about: Shia is a survivor. Nang namayapa na ang natitirang pamilya niya sa mundo, she's had to fend for herself in the cruel world of Hesperia. Lucas, her best friend and the only family she has now, wants nothing more than to enroll in the prestigious and very expensive Titan Academy of Special Abilities. Hindi lang in-expect ni Shia that his dream would later drop her in the middle of the Linus Cup arena, where she must fight for her life and for a spot in a school that she had not wanted for herself in the first place.
ADVERTISEMENT - CONTINUE READING BELOW
Sonnets About Us
And if you're just missing your favorite cafe? Visit Sonnet 116, your new favorite hangout. Read all about it on Sonnets About Us by raindrops_, Matilda Bratt, and crossroad.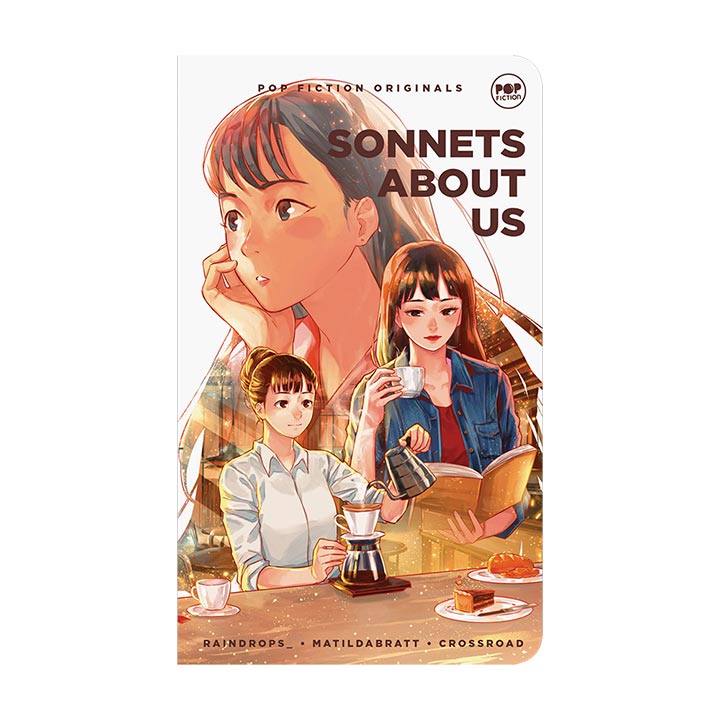 What it's about: Well, let's tell you all about it via a sonnet of our own:
ADVERTISEMENT - CONTINUE READING BELOW
When she met a charming boy by the beach,
Juliet thought of him almost constantly.
But a blossoming love is out of reach
If she can't love herself wholeheartedly.
Taming such a tempered catch is a feat,
That those who are faint at heart can't succeed.
But when a boy made summer bittersweet
Fiery Katarina had to concede.
Lost in her lover's eyes and lullabies,
Ophelia dreams to understand the pain
That summer her lover left her goodbyes
And broken promises she can't contain.
All the world's a stage, and they defied norms
When they took a chance on all of love's forms.
Pop Fiction eBooks are available now for P165 at shop.popfictionbooks.com, and lazada.com.ph/shop/summit-books.