What once started as people uploading videos of themselves sharing their interests has now evolved into a lucrative career. Over the years, YouTube has become another avenue for people to earn money doing what they love—some of them even become so successful at what they do that they decide to make it their full-time job. The road to monetizing your videos can be difficult, but definitely not impossible. Once you get past the process, you can earn up to five or six digits, depending on how many views you get per month.
Curious about how the YouTube monetization system works and how much you can potentially earn? We compiled six content creators who opened up (or at the very least, hinted) about how much they earn on the platform. Read more below:
1. Toni Sia
Back in 2018, Toni revealed how much she got for her biggest paycheck so far in her two years of being a content creator at the time—a whopping P104,239.36! She noted that she doesn't earn that much every month; it still depends on how frequently she uploaded and how many views her videos got. 
Toni's channel has grown exponentially since 2018, so we can only assume she's earning the same amount, if not more. Wow!
2. Zeinab Harake
Recently, a TikTok content creator made a video speculating about Zeinab's monthly YouTube earnings, claiming that she could be earning anywhere between P450,000 to P7.22 million pesos. The YouTuber promptly denied the claim. "Ay sana totoo yan be pag pray ko tama ang nakalagay sa search haha," she wrote in the comments section of the video.
ADVERTISEMENT - CONTINUE READING BELOW
According to Philippine Entertainment Portal's (PEP.ph) source, however, a YouTuber with over 10 million subscribers can earn at least P5 million to P11 million, depending on the number of brand inclusions they have on their vlogs. In Zeinab's case, her vlog of her daughter Bia's birthday currently has over 7 million views as of this writing, so it should come as no surprise if the 23-year-old earns six to seven-digit figures from the ads alone.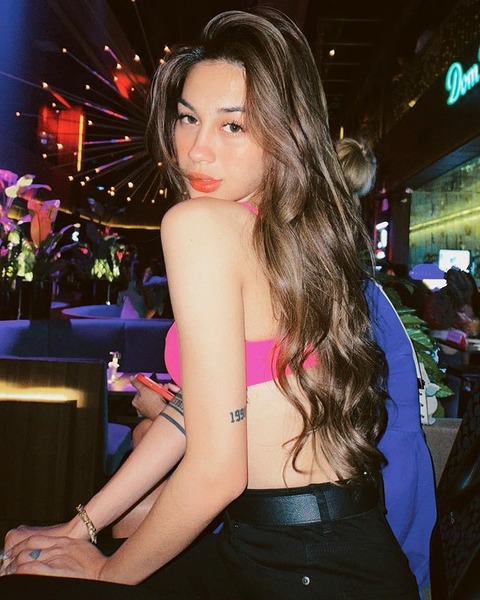 3. Ivana Alawi
In 2021, Ivana opened up about how much money she made from her vlogs. According to Ivana, she earns "six digits" from her vlogs. She was quick to clarify, however, that not every video is guaranteed to earn that much money. She said that several factors come into play. "Hindi naman totoo yung sinasabi nila na every one million views, kikita ka ng this amount," she noted. "Hindi siya ganun, per ad siya, per view, kung gaano katagal yung ad ng tao, ano yung ad, kung magki-click sila."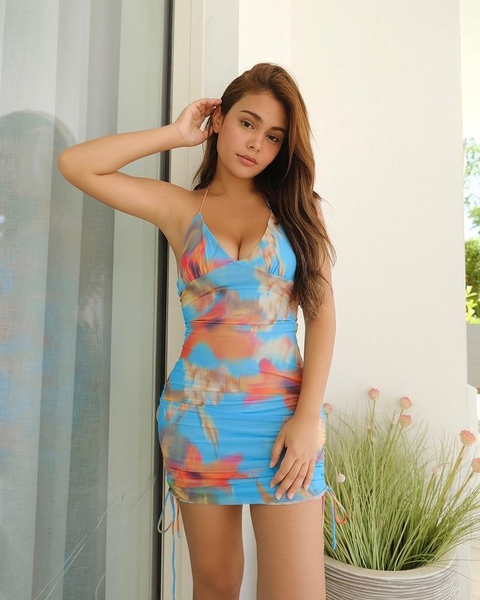 4. Jen Barangan
A former flight attendant, Jen started making YouTube videos back in 2019, and within the same year, she was also able to receive her first paycheck. The content creator revealed that for September to December 2019, she was able to earn $163.10 (approximately P9,076 today) pre-tax. Not bad for her first-ever ~*salary*~ at the time!
5. Hazel Quing
In 2019, Hazel also opened up about how much she earned on YouTube. For her first-ever paycheck back in 2017, she said that she received around $140 (roughly P7,791.07 today), and for her second one, she got around P40,000 to P50,000. Fast forward to 2019, she said she was earning up to $3,500 (approximately P194,776.75 today). Like Toni, Hazel's channel has only grown since that year, so she could be making even more money from her videos.
6. Charm de Leon
Charm de Leon, the mind behind Ready2Adult PH, a great resource for personal finance tips and adulting how-to's, also revealed how much she earned for 2021. According to her, she was able to earn P1,579,932.66 last year, pre-tax.
ADVERTISEMENT - CONTINUE READING BELOW
In her video, she also explained the different avenues in which she was able to earn, from Google AdSense to sponsorships and brand deals, as well as affiliate marketing and guestings or webinars.