All Access
Paper Towns: 7 Moments We're Excited to See
SPOILER ALERT!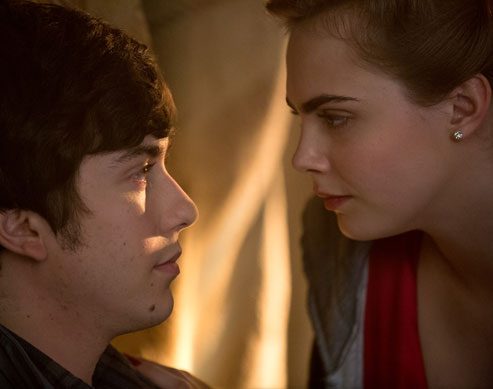 PHOTO 20th Century Fox
When did you first read John Green's Paper Towns? I'm kind of embarrassed to admit that I only picked it up the other week, in preparation for the movie adaptation coming out next month. But I always think it's better late than never, and reading it now helped me picture Nat Wolff as Q and Cara Delevingne as Margo. Q and Margo are childhood friends who grew apart, and Q is secretly, hopelessly in love with Margo—or at least the idea of her. Based on Nat's scene-stealing skills and Cara's vibrant personality, I have a feeling they'll kill it and make their characters' relationship even more interesting.
Here are a few of my favorite Q and Margo moments from the book that we'll hopefully see in the movie. (Spoiler alert!)
1 When Margo basically kidnapped Q for a night of life-changing adventures...
ADVERTISEMENT - CONTINUE READING BELOW
CONTINUE READING BELOW
Recommended Videos
2 And then rationalized her odd behavior.
"I didn't need you, you idiot. I picked you. And then you picked me back... And that's like a promise. At least for tonight. In sickness and in health. In good times and in bad. For richer and for poorer. Till dawn do us part."
ADVERTISEMENT - CONTINUE READING BELOW
3 When they fox-trotted and slow danced to "Stars Fell on Alabama."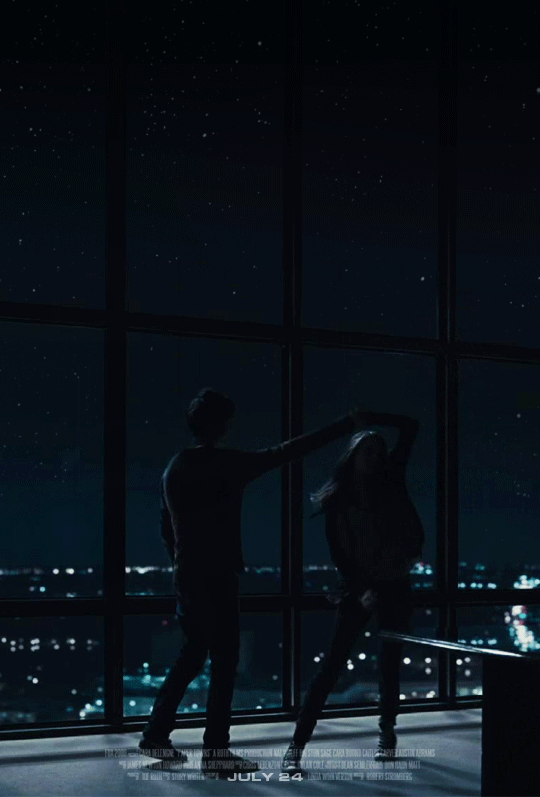 via thesecretlifeofbeigepotato.tumblr.com
She raised one leg and gave me all her weight as I dipped her. She either trusted me or wanted to fall.
4 When Margo told Q, "Here's a tip: you're cute when you're confident. And less when you're not."
ADVERTISEMENT - CONTINUE READING BELOW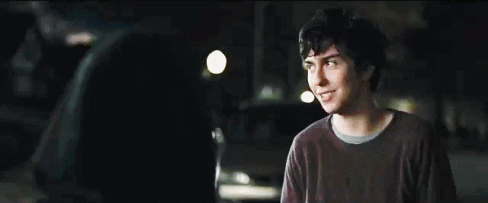 via benisevsenyeter.tumblr.com
Q will probably try not to show how kilig he is. Try being the operative word.
5 When they got real with each other in the dead of the night.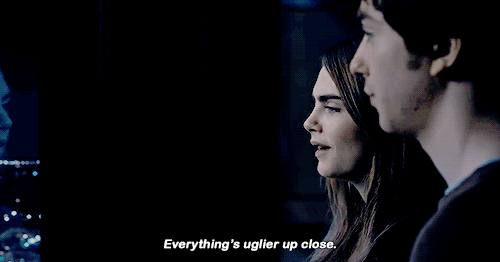 via sicklysatisfied.tumblr.com
ADVERTISEMENT - CONTINUE READING BELOW
6 When they discussed the tricky art of being realistically hopeful.
"Nothing ever happens like you imagine it will." "But then again if you don't imagine, nothing ever happens at all." So right on so many levels.
7 When Q finally got what he wanted but not in the way he expected.
ADVERTISEMENT - CONTINUE READING BELOW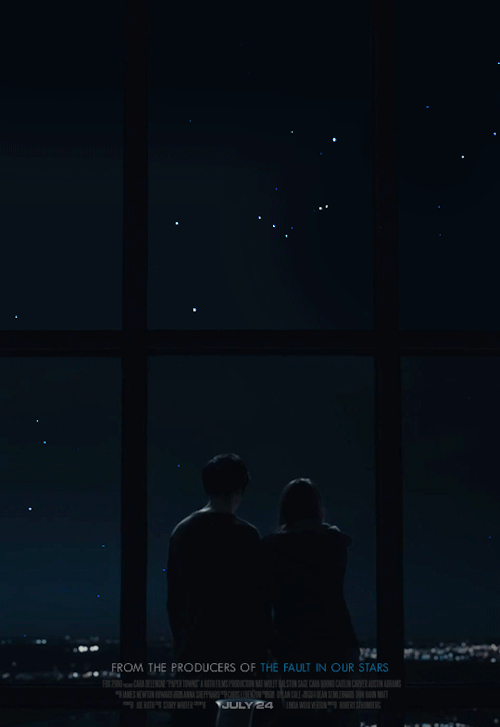 via thesecretlifeofbeigepotato.tumblr.com
It has taken us thousands of miles and many days, but here we are: her head on my shoulder, her breath on my neck, the fatigue thick inside both of us. We are now as I wished we could be then.
Which scenes are you excited to see? Tell us in the comments!
ADVERTISEMENT - CONTINUE READING BELOW
Paper Towns opens July 23.
Have you tried the other flavors?
Discord isn't only for gamers!
The streamer also talks about how the game helped her cope in quarantine.
Guess we're getting ourselves a PS5 then.
He was dedicated to the fight for freedom and human rights.
Nieves Fernandez killed 200 Japanese in WWII.
It was filmed four days before he was rushed to the hospital.
Facebook is allegedly collecting unauthorized data for market research.
They'll fit right into your #aesthetic home study area!
From light-hearted rom-coms to musicals.
She's set to star as the young Gabbie Salazar, originally played by Shaina.
From The Candy Bulletin Community