Finishing college is challenging, even more so if you're a working student. Still, that never stopped Donny, Hannah, and Ella Pangilinan from pursuing their degrees! 
ICYMI, Donny recently took to Instagram to reveal that he and his sisters actually completed their college degrees online during the height of the COVID-19 pandemic. "For those who don't know, when the pandemic hit over 2 years ago, Ella, Hannah, and myself decided to complete our degrees together (with mine specifying in Leadership)," he wrote.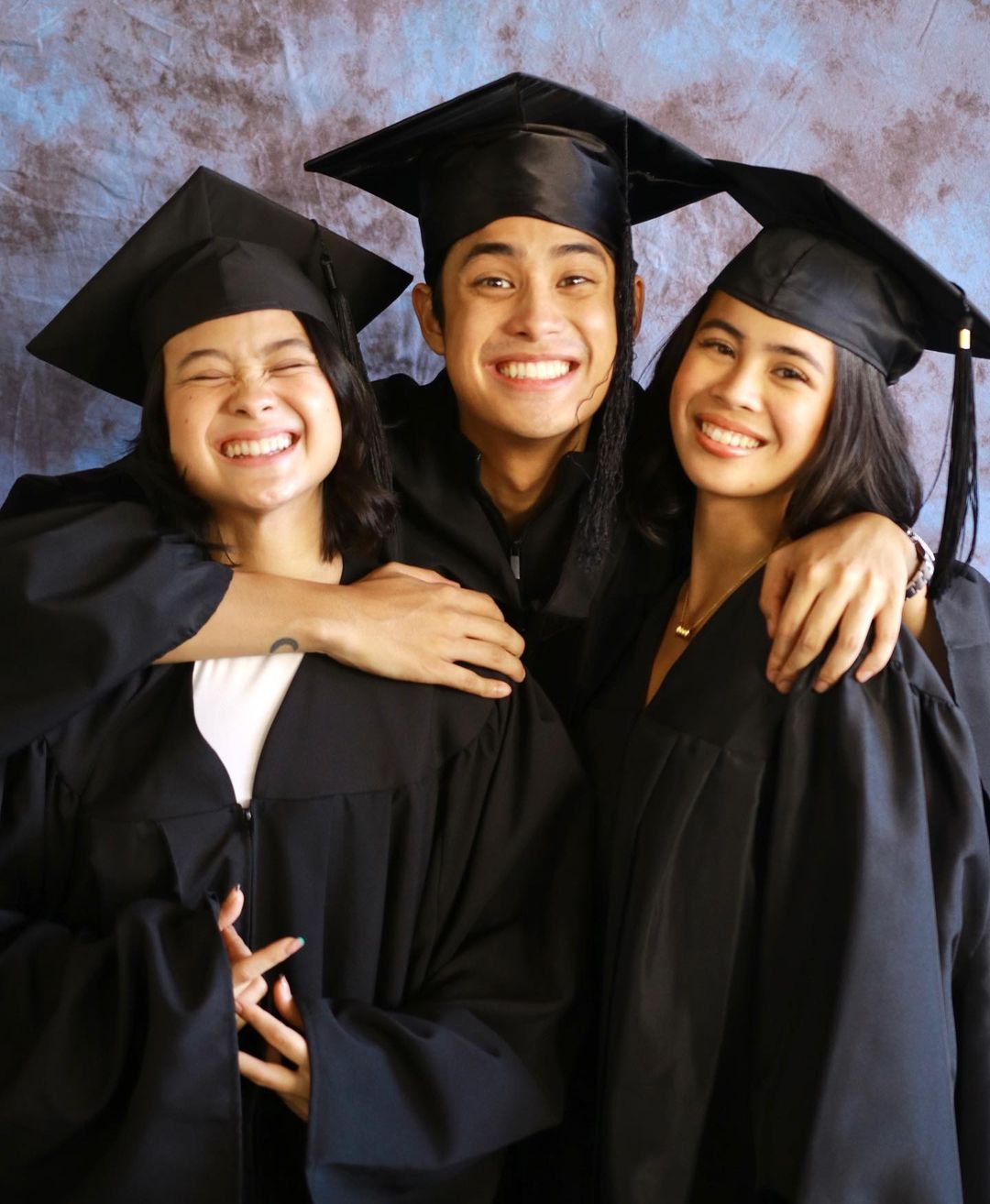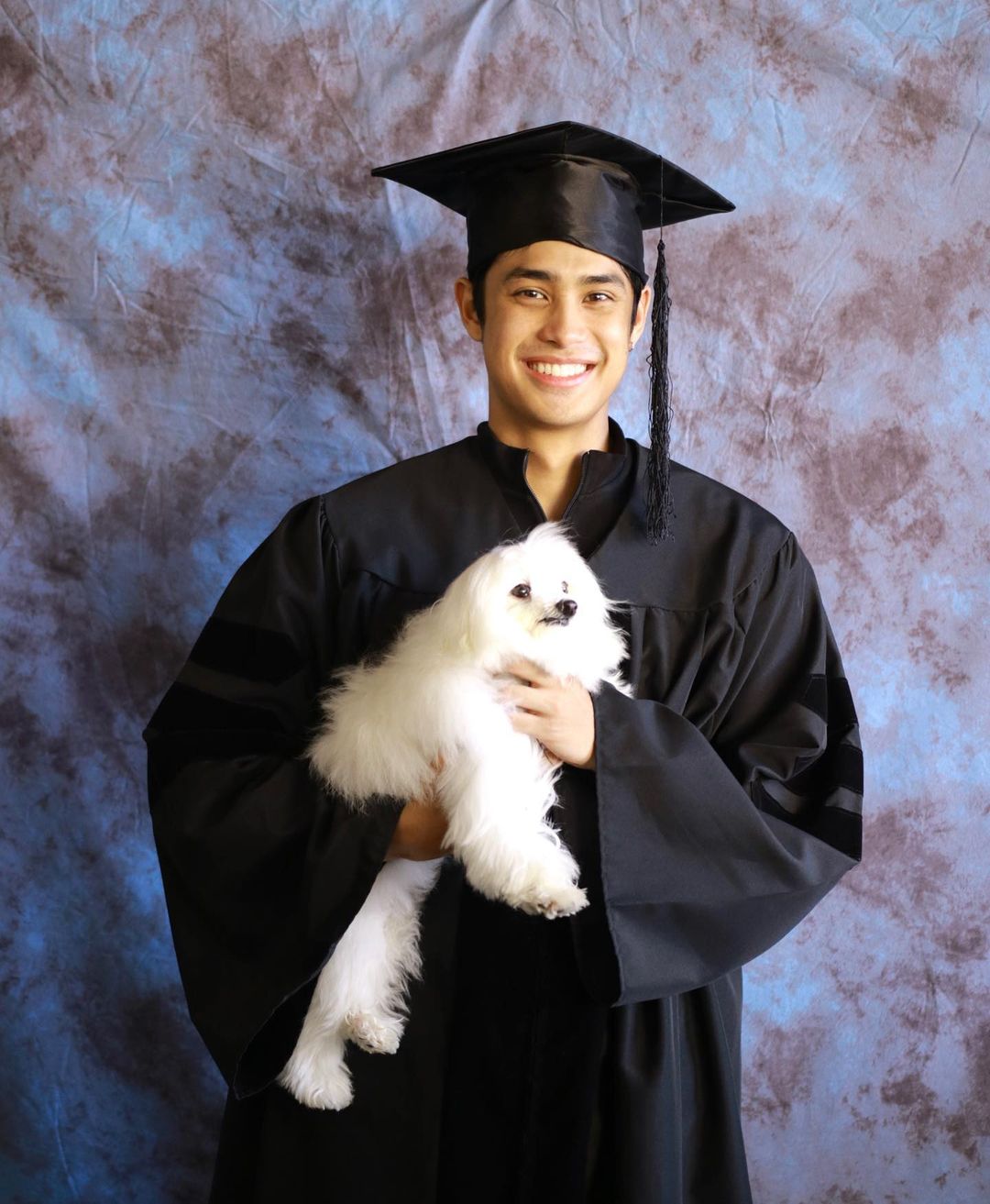 ADVERTISEMENT - CONTINUE READING BELOW
Apparently, all of the siblings graduated from College for Global Deployment in Washington State. When their professor recently visited the country for a few days, the siblings decided to celebrate with a joint celebration. So adorbs! 
"And today, despite the busy schedules, many sleepless nights (and fights), we were able to have a joint graduation ceremony thanks to the visit of our professor, who is here in Manila for a couple of days. I would like to thank Dr. Cyndi Romine and everyone of College for Global Deployment in Washington State for this opportunity, and for your patience and guidance," Donny penned.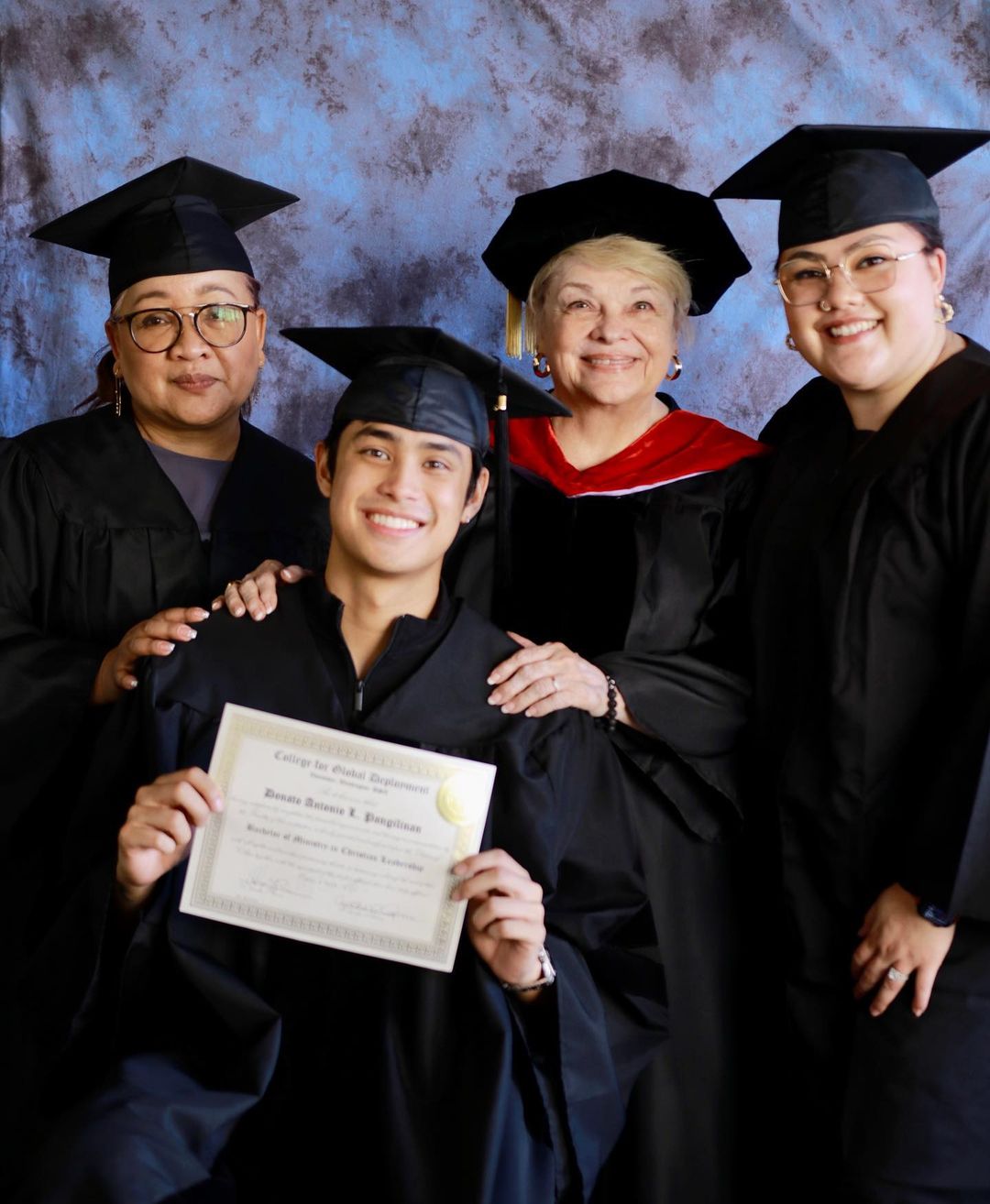 Aside from thanking his alma mater, Donny also showed his appreciation to his parents for guiding him: "Thanks to mom and dad as well who kept telling me everyday to do my modules and papers. Love you both!" Awww!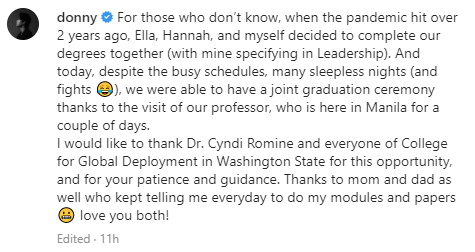 Many of Donny's showbiz friends also left congratulatory messages on his post, including Bianca Gonzalez, Criza Taa, and Esnyr Ranollo.  Donny's rumored girlfriend Belle Mariano also replied with a sweet comment saying, "Congratulations!!! I'm so proud of you!"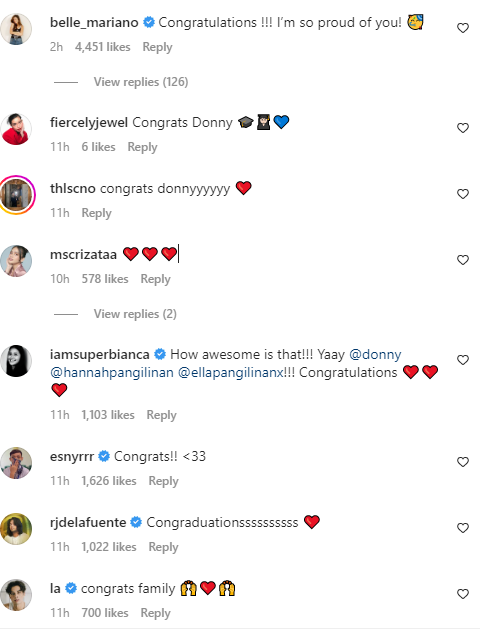 Ella also shared Donny's post on her Instagram story to share her experience. "Took a few shifts, other shorter courses, passion pursuits and jobs in between but happy to have officially celebrated finishing alongside these two," she captioned.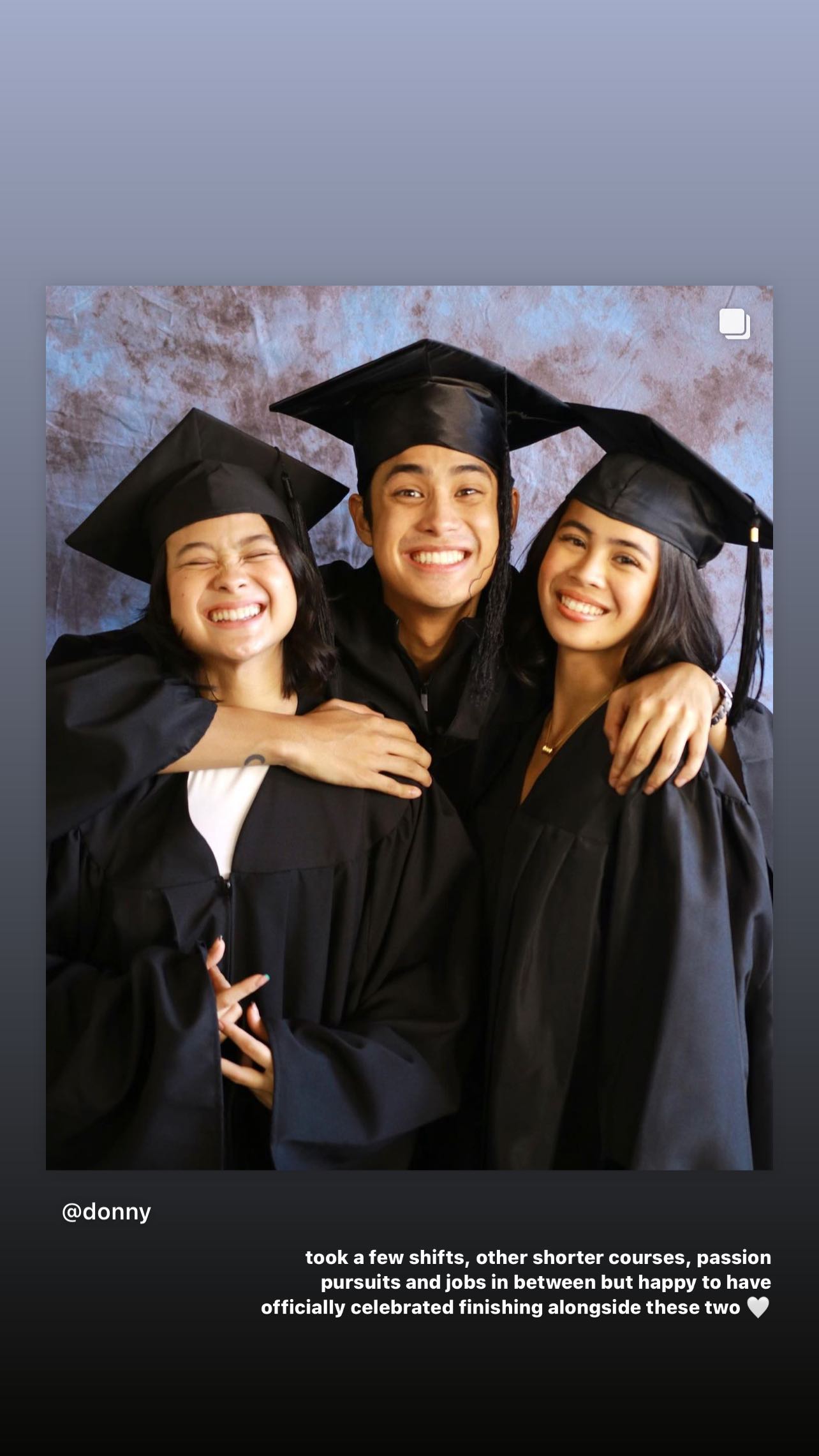 ADVERTISEMENT - CONTINUE READING BELOW
Congrats on your graduation, Pangilinan siblings! 
READ MORE: 
Donny Pangilinan Renovates Part of Family Home *Without* His Parents Knowing
Awww! Ella and Hannah Pangilinan Got Super Emotional Over Donny's New Film 'Love Is Color Blind'
Hannah Pangilinan Opens Up About Her ~*Close Bond*~ with Her Brother Donny: "I'm his in-house videographer"
Wow! Donny Pangilinan is Already Having His Dream Home Built at 24