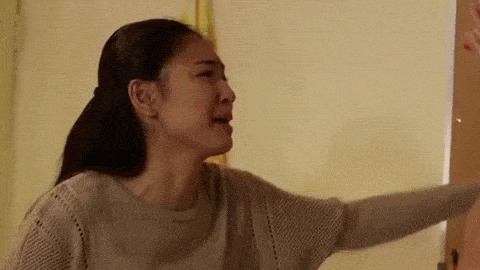 ABS-CBN
Sadness has been ruling our emotions all week, and last night was no exception. OTWOL dove right into the feels fest, with Leah saying in the recap, "'Pag mahal ka, babalikan ka. Pero 'pag mahal ka niya talaga, iiwan ka ba niya?" She was hurting over what her mom did—faking her death and seemingly leaving them for another family, though there's probably more to the story—which drove Leah to leave Clark even though she loved him with all her heart. So maybe the answer is, yes, sometimes the people who we love and love us in return have no choice but to go.
ADVERTISEMENT - CONTINUE READING BELOW
ADVERTISEMENT - CONTINUE READING BELOW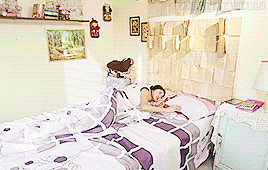 via kandungan.tumblr.com
Other sad moments that we want to replay again and again:
Clark coming home to find the flowers he wasn't able to give Leah and the letter she left for him. "Ito na ata ang pinakamalungkot na araw sa buhay ko." For us too, you guys!
Clark buying dinner for her like she was still there, like she promised she would be. HUHUHU.
The space between Clark and Leah, combined with flashbacks to when they were still together.
Leah's sister, Tiffany, secretly crying her heart out after Leah told her about their mom, so that their Tatang, who's recovering from a major operation, doesn't sense anything's wrong. The only thing worse than feeling wretched is having to hide it.
Anger and Disgust
ADVERTISEMENT - CONTINUE READING BELOW
Not Albie but Jigs. HAHAHAHAHA Nuff said. #OTWOL pic.twitter.com/pIIIkSa4sL

— Kristine Redillas (@Mariaisquixotic) October 4, 2015
Good Lorde, Jigs, stop calling Leah! Just stay there, get your act together, and show your mom some respect. And FYI, Leah wasn't given to Clark—she is not a thing to be given away. Violence isn't cool, but that punch in the face was a long time coming.
Joy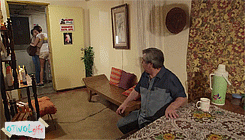 via otwolgifs.tumblr.com
ADVERTISEMENT - CONTINUE READING BELOW
One good thing that came out of all this is the happy reunion of Leah and her family. Warm and fuzzy feels all around!
Fear
ADVERTISEMENT - CONTINUE READING BELOW
We're a little afraid... of how much we're obsessing over the show! With the teaser that shows Clark going to Manila to find Leah ("Sa'yo pa rin ako." <3), we're definitely tuning in tonight!