Raise your hand if last night's On the Wings of Love episode left you smiling and making weird noises out of joy! We definitely felt the same way. We could only imagine what Leah must have been feeling the entire time... and Nadine Lustre, too. We'll forever be in awe of how this actress can resist James Reid's charm, because obvs, we can't. LOL!
There are a hundred (even a thousand!) things we love about last night's episode, but our favorite? Those moments Clark proved how much he loves his wife. We listed down eight moments when this guy really showed that he's willing to go through every single thing in the name of love because one, we want to feel kilig all over again (#SorryNotSorry) and two, because we not-so-secretly want someone to endure these same things for us too. Hee hee.
1 Weird clothing.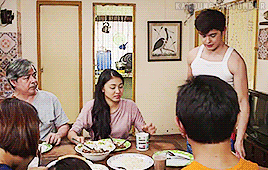 via kandungan.tumblr.com
ADVERTISEMENT - CONTINUE READING BELOW
Let's state the obvious here: We can make Clark wear a garbage bag and he'll still look like a matinee idol.
2 Gabby's one-liner.
"Mukha kang ewan kuya Clark!!" - Gabby Hahahahahhaha #OTWOLIgibNgPagibig

— Gie ❤ (@Gie_OTWOL) October 15, 2015
Because kids are brutally honest... to the point that it hurts so much you'll end up in tears, laughing.
3 Most people's disapproving reactions to their marriage and who his heart truly beats for.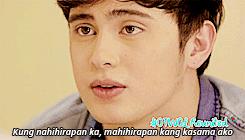 via otwolgifs.tumblr.com
In his words, "It's unfair. Hindi na kayo ni Jigs."
4 Leah's entire barangay ganging up on him.
Remember the episode the other day?
5 Ang pag-iigib para sa pag-ibig.
Clark goes traditional by serving his highness, Mang Sol, and the entire barangay Leah calls her family.
6 His cuteness.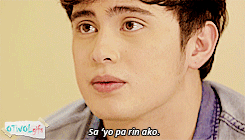 via otwolgifs.tumblr.com
ADVERTISEMENT - CONTINUE READING BELOW
Because bawal ang pa-cute and he can't help it because "cute lang talaga ako." *dies a thousand deaths because WHY YOU DO THIS TO US, CLARK*
7 Leah.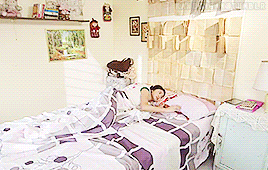 via kandungan.tumblr.com
Because at the end of the day, he knows that she's not going to be his... for now.
ADVERTISEMENT - CONTINUE READING BELOW
8 Mang Sol.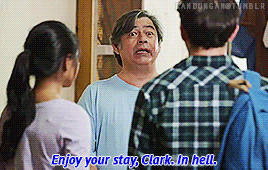 via kandungan.tumblr.com
"Enjoy your stay, Clark. In. Hell." 'Nuff said.
And in case you're wondering why there are 8 items on this list, it's because 8 represents infinity. And for Clark, he surely knows that he can go through an infinite number of challenges just to prove that he truly loves his wife. Push, Clark! Achieve na achieve mo yan! Here's the poem performed by Juan Miguel Severo as Rico on the show to sum it all up.
ADVERTISEMENT - CONTINUE READING BELOW
Amazing poetry @TheRainBro #OTWOLIgibNgPagibig JaDine #PushAwardsJaDines pic.twitter.com/uP37nuyENm

— Jamsy Ejercito (@jamsysupsup) October 15, 2015
Did you watch last night's On the Wings of Love episode? Let's talk about it in the comments! :)