We are not yet over #EdSheeranMNL, but we know we have to start preparing for another batch of talented cuties to make us die of happiness and kilig. Priorities, girls, priorities. What do you mean you don't know what we're talking about? G I R L, On the Road Again Tour Manila is happening next week! NEXT WEEK!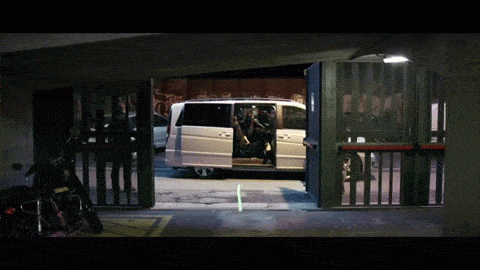 Harry Styles, Liam Payne, Louis Tomlinson, Niall Horan, and Zayn Malik say hallo!
ADVERTISEMENT - CONTINUE READING BELOW
While we're all trying to calm down and focus on finals week and other things we have to do so we can fully enjoy next week, we're also checking out photos and posts about One Direction's concert in Singapore. One, because we have to get ready. And two because, you guys, we're in the same timezone as these five cuties. Oh be still, our hearts.
Top secret spies from Candy (kidding, haha) flew out of the country to catch the boys' concert in Singapore. We're a little jealz, but they sent us a few photos fromOTRAT Singapore to give us a peek at what we can expect from their Manila show. So all is right in the world. Candy Girls, we're in this together. Take a deep breath, and let's look through these photos together.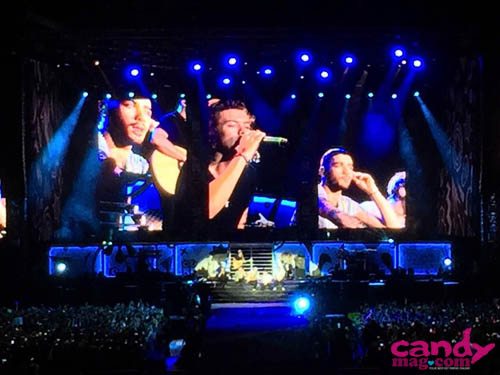 ADVERTISEMENT - CONTINUE READING BELOW
Check out the venue! The boys played their songs at Singapore's National Stadium.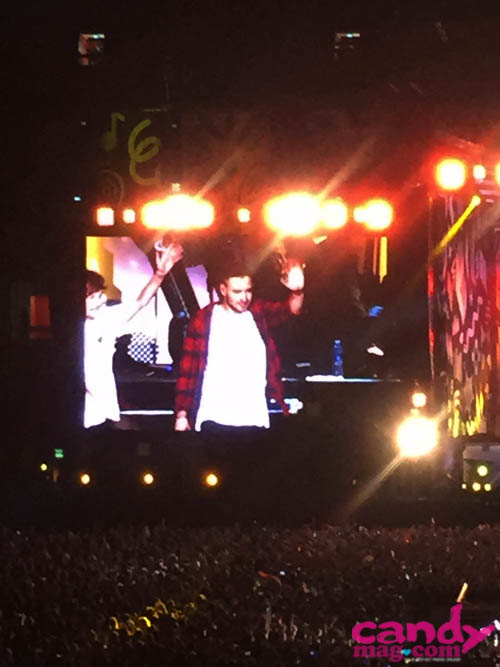 Liam says hi to the Singaporeans... and he's wearing plaid. On point, Liam. #candyplaid LOL!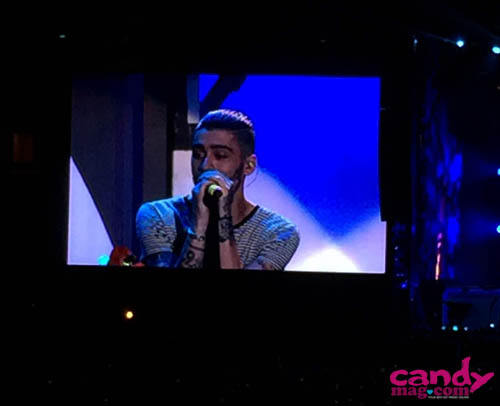 ADVERTISEMENT - CONTINUE READING BELOW
Zayn is singing his feelings. We also can't wait to see his latest hairstyle up close. Well, not really up close, but at least we're finally going to see it in person.
READ: Let One Direction Serenade You This Christmas with "Little Things"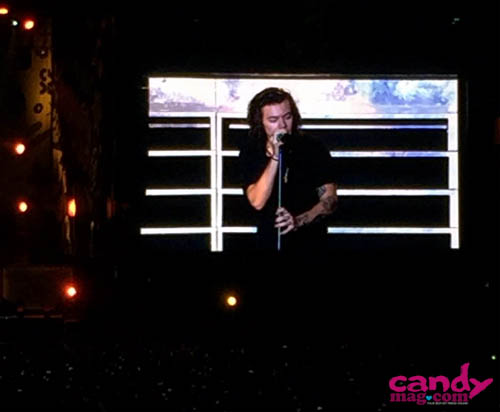 Here's Harry. He's not wearing a sheer top anymore. Is he saving the #OOTD for the Philippines? Heh.
ADVERTISEMENT - CONTINUE READING BELOW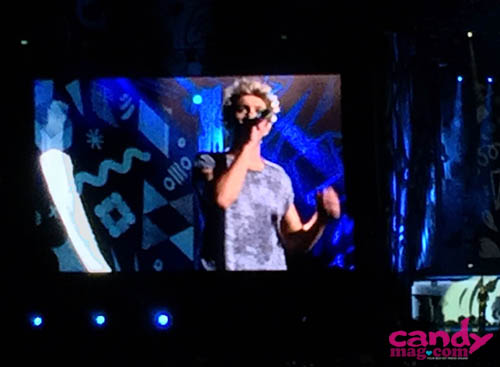 We can't wait to see Niall onstage, too! Is he going to play his guitar?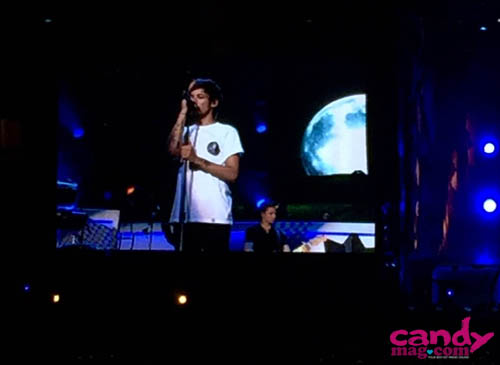 ADVERTISEMENT - CONTINUE READING BELOW
And finally, here's Louis! Can you guess what song he's singing in this photo?
And if you're okay with concert "spoilers," we got the set list from the show, too. We're hoping these are the songs they perform here, too! What about you?
"Clouds"
"Steal My Girl"
"Little Black Dress"
"Where Do Broken Hearts Go"
"Midnight Memories"
"Kiss You"
"Stockholm Syndrome"
"Ready to Run"
"Strong"
"Better Than Words"
"Don't Forget Where You Belong"
"Little Things"
"Night Changes"
"Alive"
"Diana"
"One thing"
"W

hat Makes You Beautiful"

"Through the Dark"
"Girl Almighty"
"Story of My Life"
Encore: "You & I"
Encore: "Little White Lies"
Encore: "Best Song Ever"
#OTRATManila is happening on March 21 and 22 at the SM Mall of Asia Concert Grounds. It really is happening because the peeps from MMI are already setting up the venue.
READ: The Definitive Guide To Dating a Guy From One Direction

ADVERTISEMENT - CONTINUE READING BELOW
How are you feeling so far, Candy Girls? Let's talk in the comments or via Twitter @candymagdotcom. :)