1. "Where Do Broken Hearts Go" – The Vampire Diaries
If you haven't seen the latest TVD episode yet, please watch it or at least play the spoiler-heavy video below before reading this article. Do it, really, it's something you have to see for yourself. Ready? Sure? Okay, here it goes: Stefan and Caroline?! Damon and Elena, sure, but Stefan and Caroline?! There have been hints and little winks for six seasons now, but it's the first time they totally went there and defined the heck out of their relationship. "If even just a little, tiny piece of you felt for me when I was starting to feel for you, you wouldn't have walked away. And I don't hate you for that," Caroline told Stefan. "But yeah, I hate you. Because if I don't hate you for ruining our friendship, then I have to hate myself for ruining it, and I think that I deserve better than that." Good Lorde, that was intense. Watch the whole thing again here:
ADVERTISEMENT - CONTINUE READING BELOW
Candy Girl Patty tells me that Stefan and Caroline must be endgame because what's the point of bringing it up now if they're not? I'm totally on board this ship—the captain of which is Enzo of all people, haha!—and I can just imagine Stefan's thought process when he finally gets his act together. The burst of emotions, the desperation, the redemption—"Where Do Broken Hearts Go" has everything for that epic moment.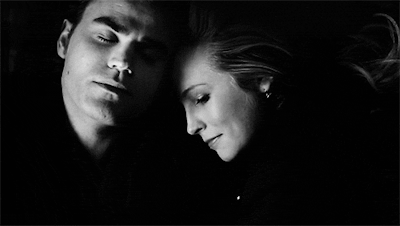 via nataliedormier.tumblr.com
ADVERTISEMENT - CONTINUE READING BELOW
Yeah, it took me some time but I figured out
How to fix up a heart that I let down
Now I'm searching every lonely place
Every corner calling out your name
Trying to find you but I just don't know
Where do broken hearts go?
2. "18" – The Flash
Speaking of unrequited love, Barry knows the feeling all too well. Everyone can see he has a thing for Iris—even her dad knows and, more importantly, approves—except Iris herself. And Barry's too torpe to do anything about it, especially now that his childhood friend and best-est friend in the world has a boyfriend. The song "18" is perfect for the times when Barry looks at Iris adoringly and lingers a bit too long, maybe even for the moment when he finally tells her how he feels.
ADVERTISEMENT - CONTINUE READING BELOW
I have loved you since we were 18 (or maybe eight in Barry's case?)
Long before we both thought the same thing
To be loved and to be in love
All I can do is say that these arms were made for holding you
I wanna love like you made me feel when we were 18
3. "Fool's Gold" – Originals
Klaus is the yin to Camille's yang and no matter how many life-or-death situations he drags her to, she can't quite shake him off. In one episode, she describes Klaus so matter-of-factly like she's resigned to a complicated life with him. "Manipulative mother, abusive father, and under all that anger and mistrust and cruelty, there was goodness in him. No matter how much I tried, I couldn't pretend it wasn't there." Their relationship is full of ups and down, with plenty of opportunities for "Fool's Gold" to play in the background.
ADVERTISEMENT - CONTINUE READING BELOW
And, yeah I've let you use me from the day that we first met
But I'm not done yet falling for your fool's gold
And I knew that you turn it on for everyone you met
But I don't regret falling for your fool's gold
4. "Night Changes" – Pretty Little Liars
There's no barkada who knows just how much can happen in one night quite like Hanna and her friends. Can't you just imagine this song playing when Hanna and Caleb have a quiet, sober night together (before stuff hits the fan like they always do in Rosewood)?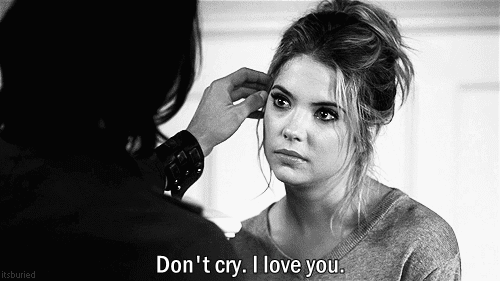 via feellng.com
ADVERTISEMENT - CONTINUE READING BELOW
Everything that you've ever dreamed of
Disappearing when you wake up
But there's nothing to be afraid of
Even when the night changes
It will never change me and you