This is it Directioners, the One Direction boys are on their way to having an extended hiatus next year. According to reports, their break will officially begin in March 2016—a year after they came to the Philippines to perform for the first time ever without ex-1D member Zayn. Just recently, the boys delivered their last live performance in America via Kiis FM's Jingle Ball, and it was an emotional time for them and their fans. Here's what went down at their bittersweet six-song set in Los Angeles recently. (via MTV.com)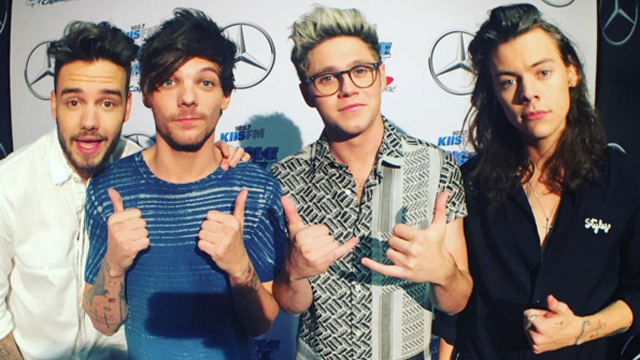 First off, Liam (a.k.a. Daddy Directioner) told everyone the most chills-inducing statement ever. We can't believe it really happened. Cue: tears.
"This show is very important to us bc it's the last time we'll be performing together in America for awhile."- @onedirection #KIISJingleBall

— 1D Updates! (@OfficialWith1D) December 5, 2015
Then we witnessed them do their usual cute things onstage, and we can't help but think about when we'll be seeing them again just having a good time performing and doing what they really love. We probably tried hard to finish "Infinity" with them. Huhu, because how many nights have you wished that they would stay?
ADVERTISEMENT - CONTINUE READING BELOW
And then they introduced the song "Story of My Life," which according to Payno made all their American dreams come true. Aww, you guys, how fast time flies. You were little boys just five years ago, and look where you boys are right now. :(
READ: 10 Times the One Direction Boys Were Too Perfect For Our Lives
They also performed "What Makes You Beautiful" which brought us nostalgia, because for most of us, this song turned us into Directioners.
The boys finished off their set with "History" which just broke our hearts a little. This will go down as one of our most bittersweet moments in 1D history because it feels like we're actually saying goodbye to them. Fiiine, it's only for a little while but we just can't imagine not seeing much of these boys next year.
"We'll be back very soon," they said. We'll hold on to these words, Harry, Liam, Louis, and Niall. Love you, boys, foreva and eva.
READ: An Inside Out Character Was Inspired By One Direction's Harry Styles
What are you going to miss most about One Direction, Candy Girls and Boys? Let's talk in the comments. :)