Just like you, we were also crazy about James Reid and Nadine Lustre's first TV series together, On the Wings of Love. With their characters, we've experienced every emotion imaginable. We fell in love, got our hearts broken, felt anger with them since it premiered on August 10. But even if OTWOL takes us on a rollercoaster ride every night, we're thankful that we have something to look forward to every time we come home. We share our favorites from the show below. Share yours in the comments, too!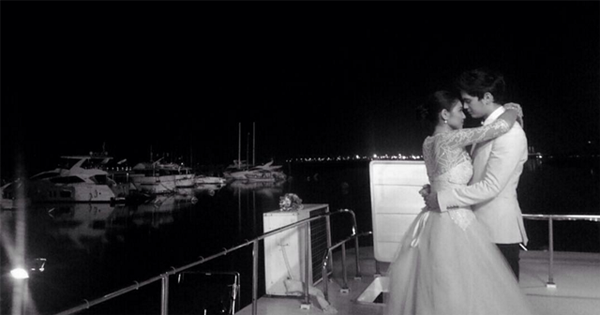 1. When they finally fell in love with each other. There were a lot of moments they tried to hide and deny their feelings for each other but, as Selena Gomez, said, "The heart wants what it wants." We were jumping up and down when they finally admitted that they're in love with each other.
2. That moment when the Most Approved Kiss happened. Their first real kiss that wasn't because they needed to pretend will go down as one of our favorite TV moments of all time.
3. That time Clark and Leah had to pretend that they're breaking up. A+ acting skills from these two, you guys! We've probably ugly-cried the way Leah did when this moment happened.
4. When Clark taught us that we really can't make people stay. Because when they need to go, to leave, you just have to let them and trust that they'll find their way back to you soon.
ADVERTISEMENT - CONTINUE READING BELOW
5. When he returned to Manila to see his wife. Fiiine, it was for work, but we know Clark. LOL! We know that the biggest reason he wanted to go back to Manila was to get back together with Leah and prove that he's worthy of her love. Yasss!
6. That moment when Mang Sol finally approved of Cleah. The hubby's efforts paid off because he won Mang Sol's heart too.
7. Those times they totally owned the Philippines. Clark and Leah made the Philippines their home. From Manila to Batangas to Ilocos, we're sure they're going to make more beautiful memories together in the coming year.
On the Wings of Love airs from Monday to Friday after Pangako Sa 'Yo.