Last night, Harry Styles, Liam Payne, Louis Tomlinson, and Niall Horan of One Direction took the stage to meet their Filipino Directioners for the first time ever. Notably missing was Zayn Malik, who had to fly back to London after the Hong Kong leg of the On the Road Again Tour to recuperate from stress. But the show must go on, and go on it did!
Malaysian DJ KC set the mood of the night by spinning sick beats before the boys took the stage.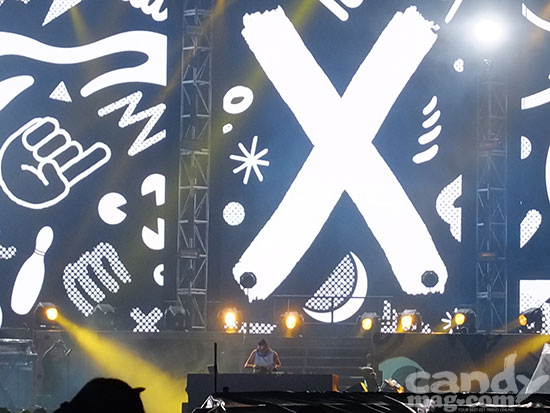 After more than half an hour, the opening intro video got the crowd even more excited to see the lads come out.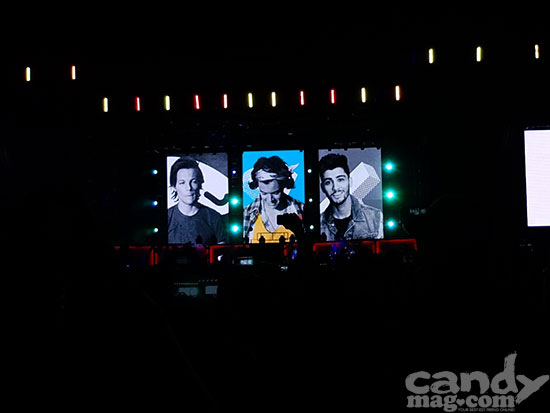 ADVERTISEMENT - CONTINUE READING BELOW
Seriously. How cute are they?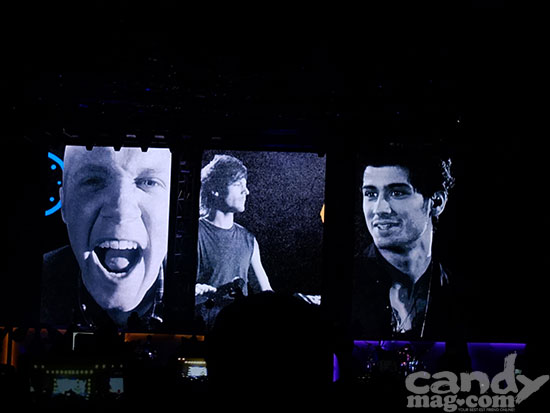 When the familiar opening of "Clouds" played and they finally appeared onstage, everyone went wild! (See the full set list here.)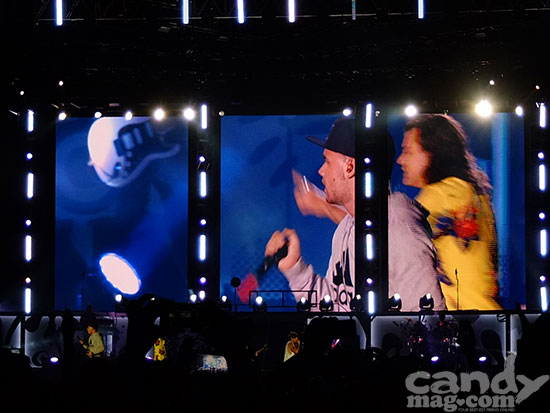 Harry rocked that yellow floral button-down like nobody's business.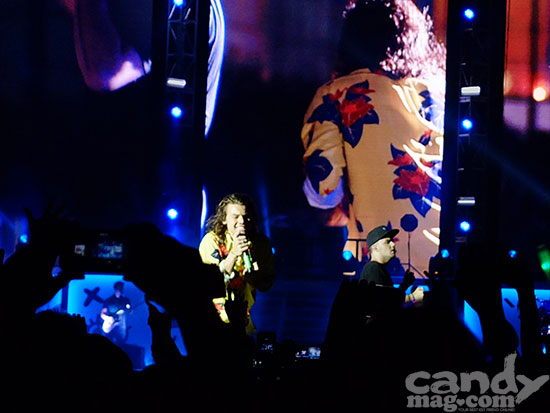 And Liam charmed everyone that night with his sweet words. They sang tracks from FOUR like "Where Do Broken Hearts Go," "Steal My Girl," "Ready To Run," "Night Changes," "Girl Almighty," and the newest addition to the OTRAT set list, "Stockholm Syndrome."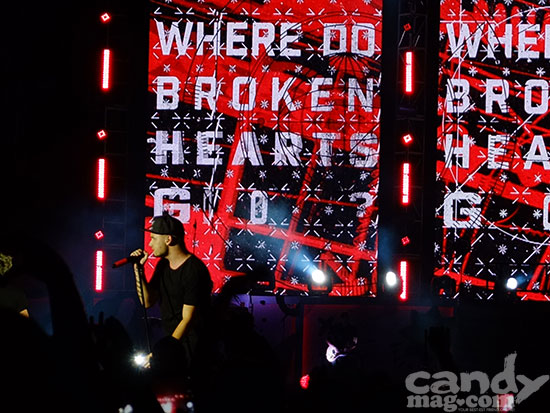 Niall getting everyone to sing along with him. They also performed a ton of songs from Midnight Memories like "Little Black Dress," "Strong," "Better Than Words," "Don't Forget Where You Belong," "Story of My Life," and the tittle track.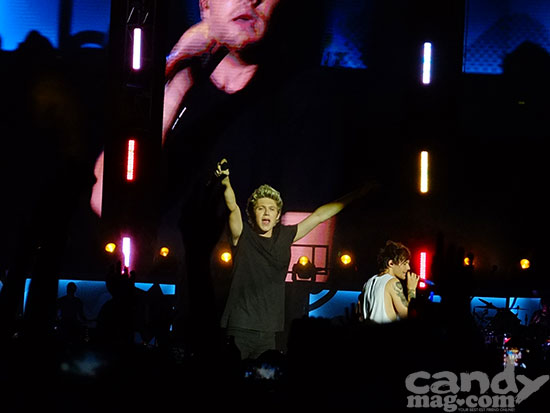 ADVERTISEMENT - CONTINUE READING BELOW
And Louis showing off his tattoos. Longtime Directioners will be happy with the inclusion of old faves "One Thing" and "What Makes You Beautiful."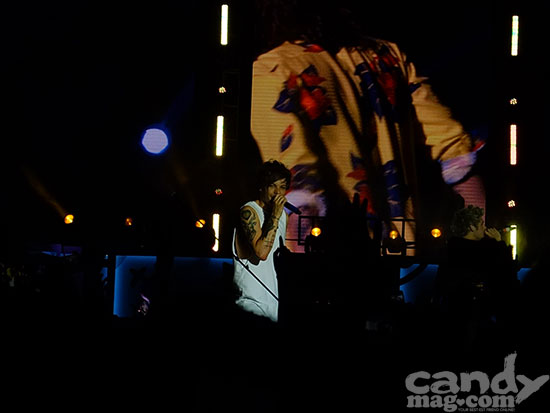 "Kiss You" and "Little Things" from Take Me Home were also part of the set.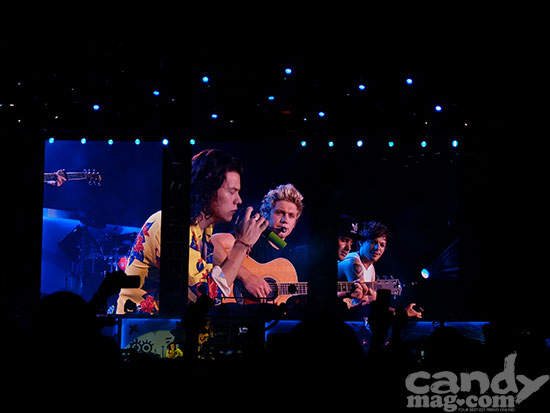 Before saying good night to the 25,000-strong crowd at the Mall of Asia Open Grounds, the boys came back onstage to perform 3 more songs for the encore: "You & I," "Little White Lies," and "Best Song Ever."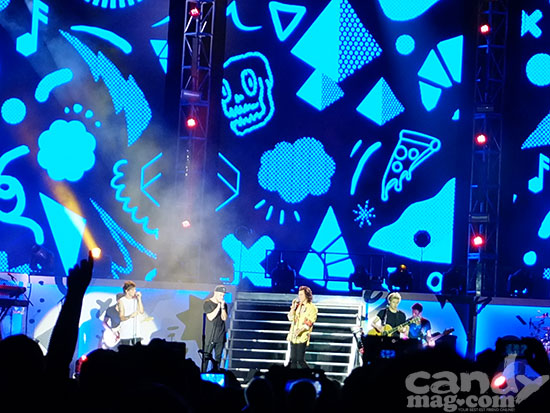 We're still reeling from last night, but we can't wait to do it all over again tonight. Are you ready for Round 2, Manila? See you there!