After the major success of her debut album Sour, Olivia Rodrigo is back in the studio and ready to write new hits. According to a report by Billboard, the 19-year-old singer-songwriter has already thought of a *title* for it and a few songs.
"It's really exciting to think about the next world that's coming up for me," Rodrigo told Billboard. 
"I just love writing songs. I'm trying not to put too much pressure on myself. [I want to] just sort of exploring and have fun right now," she added.
Since Sour was filled with heartbreaking and angsty songs like "driver's license," "traitor", and "happier," one could not help but ask whether Olivia's second album would have the same vibe. 
"It's definitely a different experience writing a second album after having a debut that was so well received."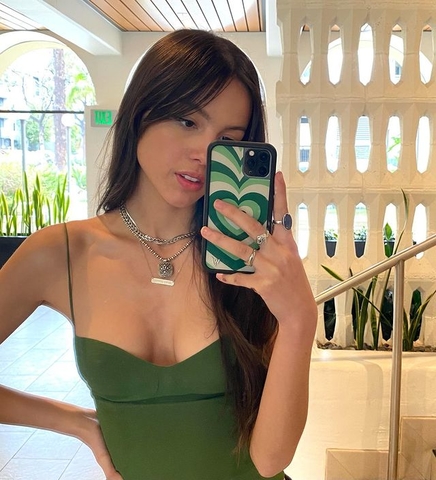 Olivia assured her fans, however, that her second album will still retain the same ~bedroom pop~ vibe that Sour had. "I still write so much of my music in my bedroom though, and I don't think that experience will ever change," she noted. 
ADVERTISEMENT - CONTINUE READING BELOW
"Writing songs will hopefully always be an outlet for me to process my feelings before anything else."
If the massive success of Sour is any indication, then we can't wait to hear more from Olivia!