All Access
Now Playing: The Wanted's "I Found You"
See The Wanted in action in their new heart-racing video, "I Found You."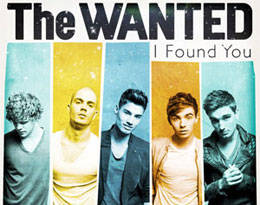 photo courtesy of MCA Music
The Wanted have opted for a more driven persona as they stride in slow motion, looking gorgeous and deadly with a mission in mind.
Nathan, Max, Jay, Siva, and Tom meet a mysterious blonde at a party whom they end up saving as some bad guys have kidnapped and gagged her. This results in an all-out brawl with the captors and the boys from The Wanted, revealing their wild side.
A neat twist ends the video as the group actually had no intention of saving the girl but instead a key she had on her that they used to open a treasure chest of diamonds. Check out the video and tell us what you think of The Wanted's tough side.
The kind of wholesome content we all love to see.
Being away from each other teaches you to cherish every moment together even more.
Your Moon sign is all about your most intimate feelings, fears, and desires.
Gotta stay cool, fresh, and iwas pawis.
Remember the show Codename: Terrius when it was aired on ABS-CBN?
At 23, he is the youngest elected mayor in the country.
Rest in peace, Coach Aric.