All Access
Now Playing: Taylor Swift's "Red"
Are you loving all the songs so far from her new record so far? The wait is almost over. The album will available in the Philippines this month.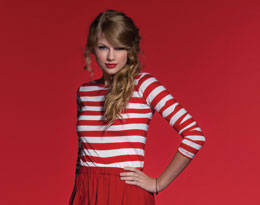 photo courtesy of MCA Music
Taylor Swift came out with her title track from the album Red this week. And like most her songs, she talks about love on the tune. She likens loving someone to the color red, "driving a new Maserati in a dead end street" and losing him like blue. Here are a few more lines from the track:
Touching him was like realizing all you ever wanted was right there in front of you
Memorizing him was as easy as knowing all the words to your old favorite song
Fighting with him was like trying to solve a crossword and realizing there's no right answer
Regretting him was like wishing you'd never found out that love could be that strong
Can you guess who this song is about? Because we sure can't!
Grab Red from your favorite record store on October 22 released under MCA Music.
It'll be just like the good, old days-except now, you can watch it any time, anywhere.
Molo has since posted his public apology online via Instagram stories.
Finally, something to look forward to.
This is just heartbreaking.
For "a different kind of positive," as designer Ram Silva puts it.
All you need is coffee, hot water, and milk sugar is optional!
What's your best and worst trait as a friend?
Stock your freezer with your all-time Jollibee favorites!
Make the most out of your time in self-quarantine!
It's okay to take it slow.