All Access
Now Playing: Ed Sheeran's "Give Me Love"
What would you do for love? Ed Sheeran's latest song "Give Me Love" shows you a different side of people who yearn for love.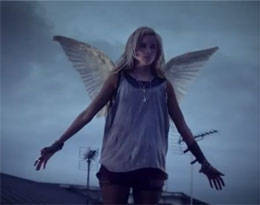 "Give Me Love" is Ed Sheeran's latest single from his album, +. A flashback to a seemingly normal girl opens the video only to discover that she isn't what she appears, she soon finds herself sprouting feathers off her back (Black Swan style) and eventually grows a full set of wings. The girl transforms into Cupid, shooting her deadly arrows at people who then can't help but fall in love. Ed Sheeran's vocals add a heavenly touch to the whole music vid, which makes it more beautiful as it already is visually.
Near the end, Cupid herself realizes that she ironically desires the love her arrows give and in fact shoots herself with it, but will it all be in vain? Watch the video to find out if Cupid gets the love she gives and tell us what you think!
Aside from being the perfect anthem for broken hearts, the song is also gaining attention for its supposed backstory.
If you're thinking of leaving WhatsApp.
Most reported cases don't lead to prison sentences.
The Philippines is part of the list!
It's never too early to start being more concerned about finances.
Most of them stayed here for awhile to study English.
From The Candy Bulletin Community