All Access
Now Playing: Coastal Cities' "Night School"
Pump up your sem break with this UK indie band, Coastal Cities as they hit the music scene with some fresh tunes and a promising future!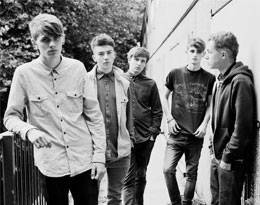 photo via Coastal Cities Facebook Page
Coastal Cities, under Once Upon A Time Records, is made up of five friends. Declan (guitar/vocals), Sean (guitar), Lewis (drums) actually met each other in detention over summer in 2009 and discovered their shared love for music and the bands they listen to. But it wasn't until Dan (bass) and William (keys) came on board that Coastal Cities was formed.
"Night School" opens to the sound of the guitar and bass playing softly only to liven up to a beat you can most definitely dance to and friends are very much welcome to jam to this tune. It's a light song that makes you bop your head and really focus on the chords they're playing. All in all, Coastal Cities is a band whose music is perfect for this sem break!
Check out "Relief" and the rest of their music on Facebook and Twitter.
It'll be just like the good, old days-except now, you can watch it any time, anywhere.
Molo has since posted his public apology online via Instagram stories.
Finally, something to look forward to.
This is just heartbreaking.
For "a different kind of positive," as designer Ram Silva puts it.
All you need is coffee, hot water, and milk sugar is optional!
What's your best and worst trait as a friend?
Stock your freezer with your all-time Jollibee favorites!
Make the most out of your time in self-quarantine!
It's okay to take it slow.