All Access
Now Playing: Cher Lloyd's "Oath"
Listen to Cher's signature bubblegum pop-rap style that will make you smile and sing those school blues away!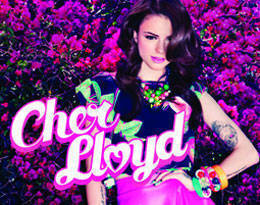 photo courtesy of Ivory Music & Video
Cher Lloyd's Oath featuring rapper Becky G finally releases their music video to the public! "Oath" is the follow-up single to "Want You Back" and is the second single from Cher's album Sticks + Stones.
The colorfully bright video features Cher in school waiting for detention to end so she and her friends can have some fun at the beach, an aching reminder that summer is still quite a long way to go. But this song that screams that girly attitude encourages those who are down or stressed to find shelter at the comfort of their friends! This is a certified sem break jam!
The kind of wholesome content we all love to see.
Being away from each other teaches you to cherish every moment together even more.
Your Moon sign is all about your most intimate feelings, fears, and desires.
Gotta stay cool, fresh, and iwas pawis.
Remember the show Codename: Terrius when it was aired on ABS-CBN?
At 23, he is the youngest elected mayor in the country.
Rest in peace, Coach Aric.