If you're a fan of YouTube sensations Ranz Kyle and Niana Guerrero, then chances are, you've probably met their family members through their viral vlogs, one of which is their sister Niña Stephanie Guerrero. While Niña has become a mainstay in Ranz and Niana's YouTube channel, she is a budding content creator worthy of your attention, too.
Here are a few things to know about Niña Stephanie Guerrero:
Niña is an Architecture major.
Like other college students, Niña is also enduring online classes right now. Nevermind that there are Physics and Engineering classes involved, Niña decided to take up Architecture as her course in college because it's her childhood dream to build houses. She is also passionate about interior and architectural design, so it seemed like the best choice for her.
In a previous interview with Candy, Nina has shared that while she is truly passionate about her course, she still struggles with requirements like any other student. She's also known for taking YouTube and social media breaks to prioritize her school work and mental health.
Niña has a YouTube channel, too!
Sure, she has become a mainstay in Ranz and Niana's viral vlogs. But ICYDK yet, Niña also has her own YouTube channel! She already almost 600,000 subscribers and has put up casual and candid vlogs and Q&A videos that will allow viewers to get to know her better.
Lucky for us, her vlogs feature a lot of her family members and are filled with fun banter and heartwarming one-one-ones. So sweet.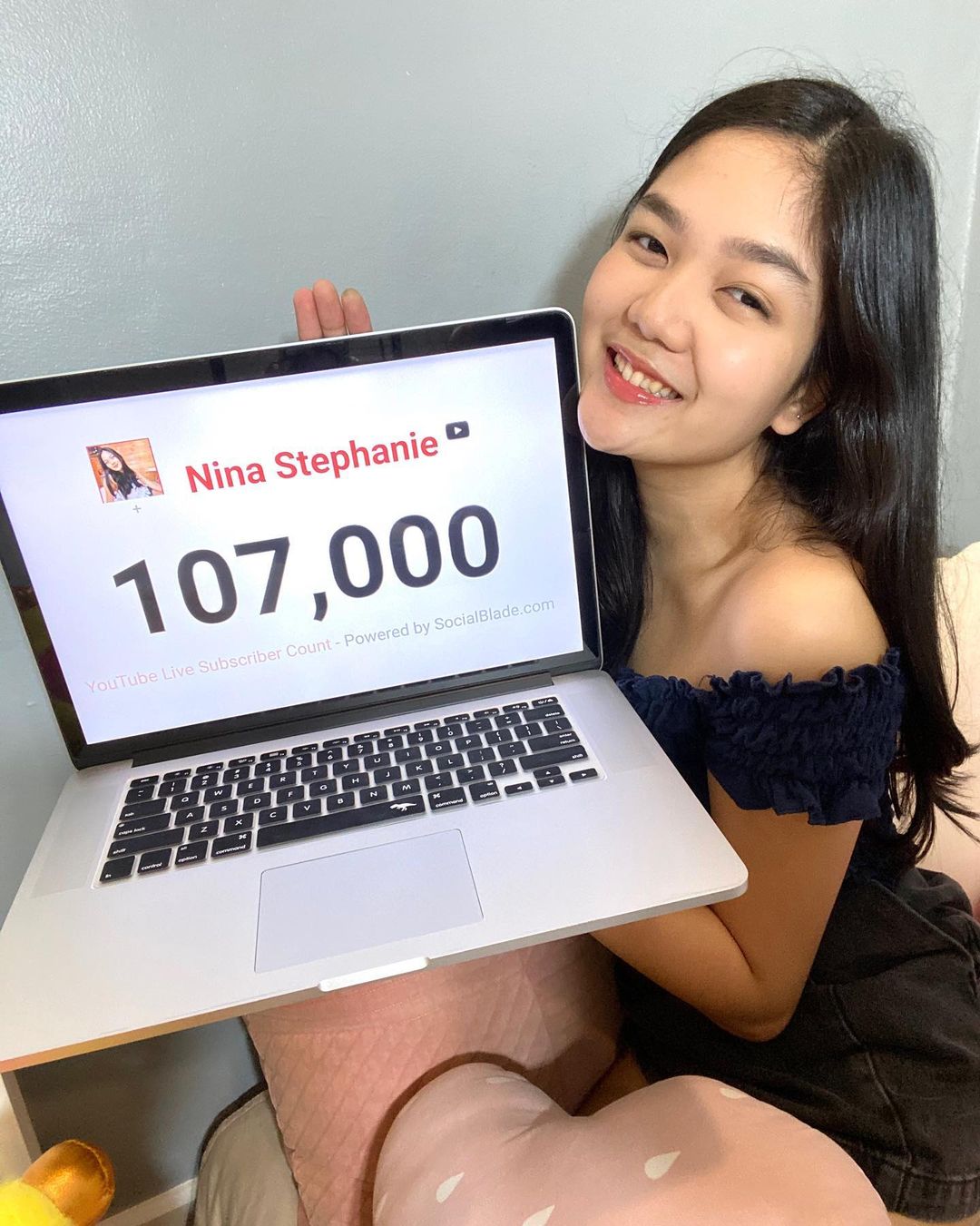 ADVERTISEMENT - CONTINUE READING BELOW
Niña totally slayed the ABG look.
Speaking of her YouTube channel, Niña once did the trending ABG transformation video on her channel and she nailed the look. From putting on fake nails and temporary tatts to donning an all-out glam look, consider us impressed! We can't wait to see more beauty content on her channel, tbh. 
Niña looks taller than she really is.
Niña shares that she sometimes appear taller to other people, but in reality, her height is 5'4". It's all thanks to her built and her long legs! Plus, posing is truly a skill that runs in their family!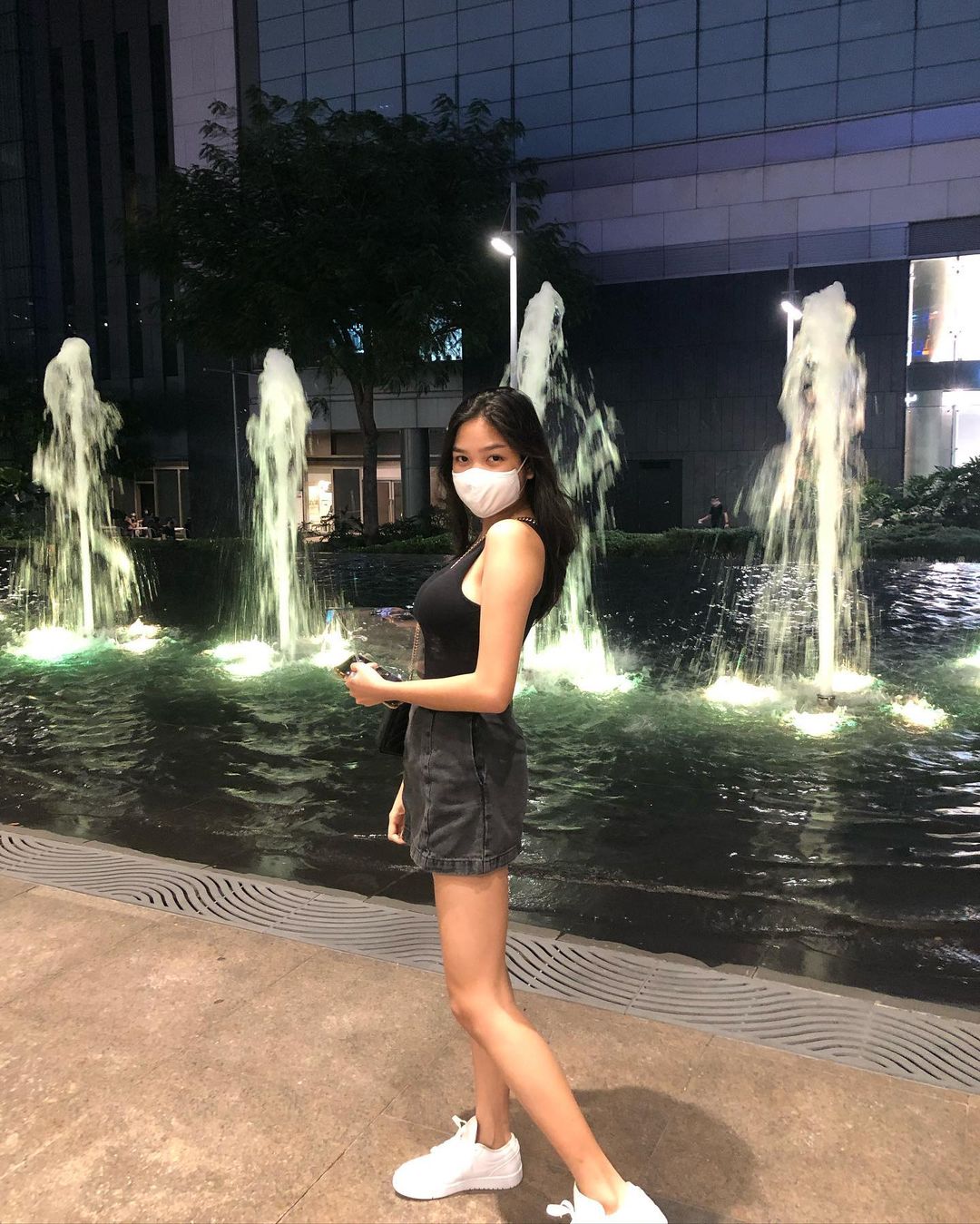 Niña is the kikay among the siblings.
Aside from their bunso, Natalia, Niña is admittedly the most kikay out of all her sisters. She is often decked out in cute outfits and is a huge fan of dresses and skirts, while her sisters are mostly seen in cool streetwear pieces (Fun fact: Her sister and current roomie Seah has her own streetwear line!). "There's nothing wrong with being kikay. What matters is that you have a good heart," Niña points out in one of her videos. She even has an Insta account (@curatebyNiña) dedicated to the pre-loved clothes she's selling in case you want to cop her looks! 
Niña is very family oriented.
She's very supportive of her siblings and they are all close with one another. You can catch them hyping each other up in their respective vlogs. Niña is especially thoughtful of her siblings. In one video, she shares that her most memorable moment in life is when her sister Niana was born. Awww! She also dropped by the filming of Ranz and Niana's music video for their new song to show some moral support. #SiblingGoals!
ADVERTISEMENT - CONTINUE READING BELOW
You can also see them taking on challenges and taking part in ~non-toxic~ pranks, so it's easy to understand why they're such a tight-knit family.
View this post on Instagram
People often think Niña is quiet.
Many people have assumed that Niña is the quiet one in the family, but according to her, she is actually pretty outgoing and ~loud~. She knows how to be serious when the situation calls for it, but other than that, Niña is quite bubbly and loves to have fun with friends. If you need proof, just check out her reaction vlog to her old videos, featuring past clips of her just goofing around and having a good time with her closest friends. Now we miss our own barkada, too!
***
#WATCHCANDY: Subscribe to Candy Magazine on YouTube and follow @candymagdotcom on Tiktok for guides to college life and beyond.