All Access
Niall Horan Reveals How Working Solo Compares to His One Direction Days
Plus a possible collaboration with Shawn Mendes. Make it happen!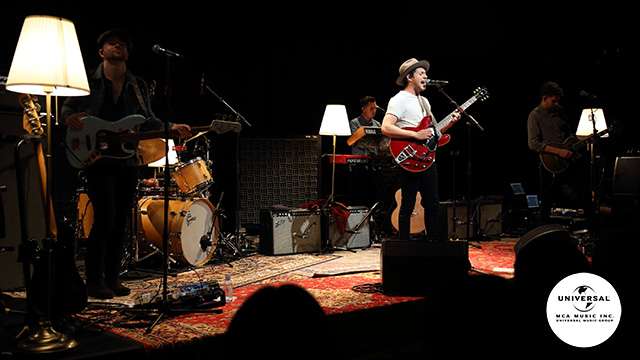 IMAGE MCA Music Inc.
It's only a matter of time until we hear Niall Horan's first solo record in full. We've slowly been piecing together all the details from our exclusive roundtable interview with One Direction's Irish cutie two months ago in Singapore. He has already revealed his favorite song from the album, shared how his Boracay trip somehow inspired his songwriting process, and gave us a sneak peek of his ongoing Flicker Sessions.
We were curious to see if there was any major change from jumping into a solo career after spending years working with four other guys in One Direction. Here's what Niall had to say about it:
"I always kind of wrote on my own anyway. I prefer to keep it small because if it's all of us going at the same time, it's like everyone shouting over each other. It gets a bit crazy. I always kind of preferred to take a second and just play my own and not worry too much. It hasn't really changed that much for me, the writing thing. Although you know when we were One Direction, we would write specific types of songs for different times on the album. Whereas this time, I'm just kind of, whatever came to mind that day, I would just pick up a guitar and play or sit at the piano and play it. And not really overthink anything. Whatever comes out, happens."
ADVERTISEMENT - CONTINUE READING BELOW
I always kind of preferred to take a second and just play my own and not worry too much. —Niall
We also asked if there were any artists he would want to collaborate with in the future. He spilled that the song he had in mind for a future collaboration would have a country feel. He shared, "I need to find someone that's going to sound really nice on it. I love the idea of collaborating; I don't think enough of it happens. It happens a lot in the R&B world, in the Dance/EDM section but not so much in our world, really. It happens every now and then, but I'd like to think we would do more of it."
ADVERTISEMENT - CONTINUE READING BELOW
He also said that schedules and timing play a pretty important role in collabs. He pointed out how people have been asking him and Shawn Mendes when they'll work on a song together. He said, "Everyone talks to me about 'when are you and Shawn Mendes gonna do something?' He's in Portland, Oregon today and I'm in Singapore. So if you can find time for us to work together, I'd give you money for it." OMG, can somebody make this happen already?
Until then, we'll have to play Flicker on repeat until he and Shawn get together to record something for us fans. Have you pre-ordered yours yet?
While there is still a long way to go, it's become so much easier to find like-minded people who share the same cause.
It's a game for those who love to play around and break the rules.
Truth is, you don't need to spend a lot to achieve the feed of your dreams or build your portfolio.
Now's your chance to give back.
What's 'savings?' We only know 'merch.'
Feel good by smelling good, without shelling out a big chunk of your allowance!
Ward of the bad juju with the auspicious color red and the happy mouse.
Geraldine is part of Candy Rookies 2020, a group of influential and aspirational college students handpicked to represent #GenerationCandy in the year to come.
Looking to sport the long-haired look?
It's actually not an either-or situation.