It's common knowledge that teen TV shows tend to *heighten* dramatic experiences for the ratings, but now that there's more emphasis on proper representation in media, it's incredibly refreshing to find overused story arcs handled with just the right amount of wit, humor, and actual introspection. Case in pount: All the teenage (mis)adventures in season two of Never Have I Ever. (Don't worry, we will remain to be spoiler-free throughout this essay).
The second season of the overnight Netflix hit comes out today, and it's the perfect binge-watch for people ~conflicted~ about their own social situations. But just in case you don't have time to waste rn and you find your dating life to be just a little bit malabo, here are four things this wonderfully diverse and heartwarming show got right about dating and friendships:
1. Having feelings for more than one person doesn't make you a bad person.
No one expects you to have everything figured out when you're young (though it may feel that way sometimes). Growing up and exploring new things sometimes means catching feelings for someone without really understanding why, or falling in love at the worst possible time.
ADVERTISEMENT - CONTINUE READING BELOW
It also means making mistakes along the way and possibly hurting other people in the process, but as long as you learn from them and actually take accountability, trust us, you'll find your way soon enough. Don't be too hard on yourself, we've all done something we've regretted.
2. Your friends can only tell you what they think, but you should still decide what to do on your own.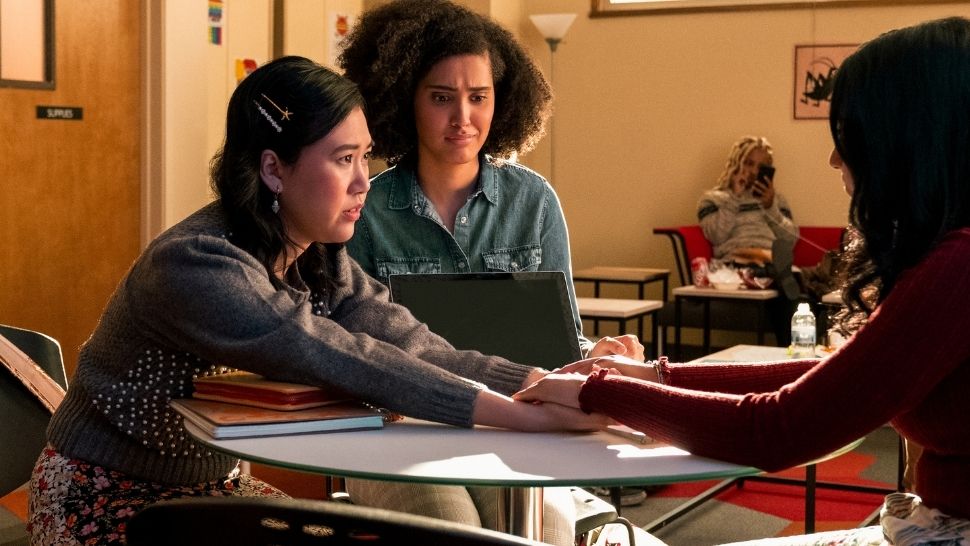 ADVERTISEMENT - CONTINUE READING BELOW
Your friends are likely to have *a lot* to say about your dating life: from the people you like, down to your choice of Bumble profile picture. But no matter how long you've known them, they won't always be privy to everything that's going on inside your head (and your heart). While it's important to listen to your friends, you should also learn to trust your gut.
3. There's a difference between staying private and being kept a secret.
It's totally understandable if your SO is just not into PDA. Not all cute couple selfies have to make it to the 'gram, and it's not everyone's style to publicly greet their partners on monthsaries. But if your relationship (or even friendship) is being kept secret from literally every person in their lives, that's a red flag you might regret ignoring. 
Dating involves getting to know someone better, and that's hard to do if all you have is your alone time to do that. Meeting at least a few of the significant people in their lives is one way to see what they're like outside of your romantic bubble, which is important in making the right decision about your relationship (or non-relationship, if you end up changing your mind). Besides, if you're the type to read 10 product reviews before buying something online, you might want to do the same with your romantic prospects.
ADVERTISEMENT - CONTINUE READING BELOW
4. Affected friendships can still be saved, but only when you make an effort.
In a perfect world, you and your BFF will never like the same person, and you'll easily find your perfect match sitting across from you in the cafeteria. But real life is far from perfect, and people in the same social circles tend to find themselves in a love triangle at some point in their lives. While feelings are bound to get hurt, earnest conversations and understanding can always get you through sticky situations. And if they don't, you can always move on grateful for the time you had with someone and knowing you did your best.
Never Have I Ever season two is now streaming on Netflix. 
READ MORE:
What You Need to Know About the ~New~ 'Bridgerton' Season 2 Characters
Meet the Cast of the HBO Max "Gossip Girl" Reboot
We Just Found Out The Actor Who Plays Paxton In 'Never Have I Ever' Is 29 YO!
ADVERTISEMENT - CONTINUE READING BELOW
#WATCHCANDY: Subscribe to Candy Magazine on YouTube and follow @candymagdotcom on Tiktok for guides to college life and beyond.
Candy is now on Quento! Click here to download the app and enjoy more articles and videos from Candy and your favorite websites!