Piolo Pascual and Alessandra De Rossi's new film My Amanda dropped this week, and let's just say people have sooo many feels about it! The movie centers on TJ and Amanda, two super-close friends who call each other "Fuffy" and "Fream." We see them "go through the motions of their relationship as long-time best friends while dealing with their own complicated relationships."
During a virtual press conference with Netflix this month, Piolo and Alessandra revealed some juicy deets about their newest project!
Here's a bunch of must-know facts from the stars of My Amanda themselves:
1. Piolo and Alessandra worked on their "baby" for three years.
They started shooting the movie in 2019, and back then, it was known as Fuffy And Fream.
2. Fuffy and Fream's dynamics are based on Alessandra's friendships with her guy friends.
Alessandra shared, "This story is very personal to me because it's about my friendships, literally. My guy best friend's name is TJ...I just used the real name and even how we call each other, Fuffy and Fream. But of course, the story has nothing to do with real life. I just used the dynamics of the friendship because I wanted to share a different kind of love story. It's a friendship that's intimate and not superficial, and [it's] rare and sincere."
ADVERTISEMENT - CONTINUE READING BELOW
ADVERTISEMENT - CONTINUE READING BELOW
Alessandra said that through the film, she wanted to tell Filipinos that a guy and a girl can be friends. "I don't want people to always be beside the opposite sex and think that there's some sexual tension. I want people to treasure friendships and appreciate them as they are, and just stop adding malice to everyone. Not everyone is there for sex or relationships."
My Amanda is also based on Piolo and director Joyce Bernal's dynamics! According to Alessandra: "This film was also inspired by me watching him and Joyce Bernal treat each other, like, 'Come here, kiss me.' I said, 'This is so entertaining. My best friend and I are the same. I think I should make a movie.'"
3. Piolo and Alessandra's love advice for their characters in the film: "Wag tatanga-tanga...para hindi ka masaktan."
Piolo shared, "Don't fall too soon. Make sure you know the person first. It's so easy for us to fall in love but the thing is, nowadays, it's just everywhere. It's so easy to be with somebody. You've got to treasure that. You've got to make sure you make the right decision. It's not always right, but enjoy it, savor it. Don't rush into anything."
ADVERTISEMENT - CONTINUE READING BELOW
For her part, Alessandra said: "You can be tatanga-tanga basta may sasalo sa'yo. 'Yon naman yung sinabi ni Fream 'di ba? 'Sasaluhin mo naman ako 'pag nadapa ako 'di ba?' So I can be tanga. I have the license because I know at the end, when I feel broken, somebody will be there."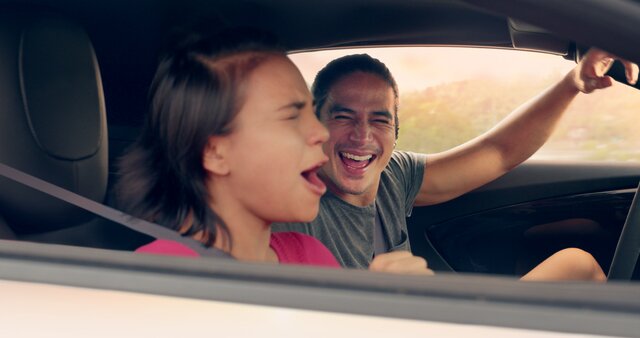 ADVERTISEMENT - CONTINUE READING BELOW
4. Yes, Piolo wanted to push that boundary when it came to Fuffy's relationship with Fream.
According to Piolo: "I wanted to...but there was so much respect for the relationship, for the dynamics to just stay the way they are so that you can explore the relationship even better. And as I was going through the process of doing the film, I enjoyed that. I realized na, yes, it can happen."
Piolo says Fuffy had the purest of intentions and that made it possible not to cross the line. Even though it was hard, Alessandra was there to guide him throughout filming, to tell him: "This is how far you can go. No, that's too much. No, you cannot seduce me. No, you're not supposed to be falling in love with me."
5. Alessandra was hospitalized three times in two weeks during filming!
While talking about the experience of directing her first film, Alessandra said: "Physically, it's draining. Na-hospital ako after nine days. Because I kept everything inside, ayokong bumaba yung energy sa set. So parang lahat ng stress ko nandito lang."
ADVERTISEMENT - CONTINUE READING BELOW
Piolo added that Alessandra hasn't recovered from it. "Because she was taking on so much, and it was taking its toll on her physically. She was getting disappointed, getting frustrated, because of the things that she wanted and then hindi na magagawa. So she was like, 'Oh, man, all right.' She was just taking on so much stuff that she couldn't express."
6. Yes, Piolo got six REAL piercings for My Amanda.
Piolo had sooo much fun during filming especially because Alessandra just told him to "come as you are." He added, "She just brought her best friend to the set and I observed him the whole time, and I picked it from there...It wasn't hard for me, seriously. This is one of the easiest roles I've ever done. I just had to grow my hair out and then I had a permanent injury here because I pierced my ears, six piercings for the role...Totoo 'yon, I had six piercings here and it's permanently damaged...Because I wanted it to look like TJ. TJ had tats, he had piercings all over, so it's like, I have to look like him."
ADVERTISEMENT - CONTINUE READING BELOW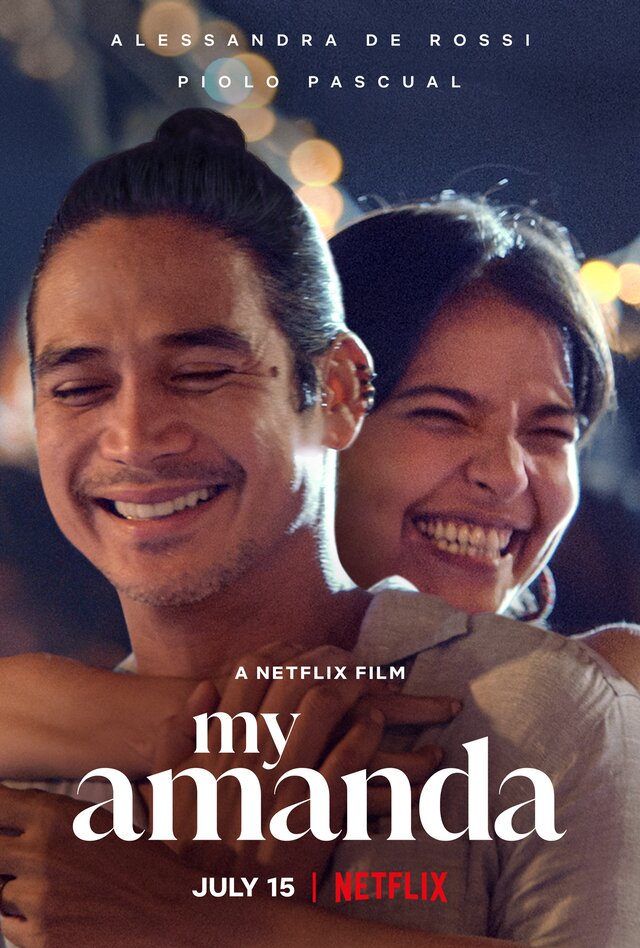 7. Alessandra's character wasn't supposed to be "maganda."
Alessandra told the press: "Sabi ko dapat 'di ako maganda dito sa film...Or else, baka, alam mo na, magkagusto sa akin yung best friend...Baka maging atttractive sa opposite sex, dapat barkada lang talaga. 'Di siya magbo-blower, magme-makeup, kasi baka isipin ng best friend, 'Ay nagpapaganda ba ito?' Dapat hindi. Chill lang siya."
ADVERTISEMENT - CONTINUE READING BELOW
8. Alessandra wants people to not be afraid to love after watching the film.
"Love. Don't be afraid to love. Don't be afraid to make friends. Don't be afraid of the journey. You'll never know what you find." Alessandra shared. "And how far are you willing to go for friendship, for a friend? Hanggang hatid sundo lang ba sa road trip, o buong buhay na 'to? Kasi ako when I make friends talagang nakataga sa bato yan e, whether guy or girl."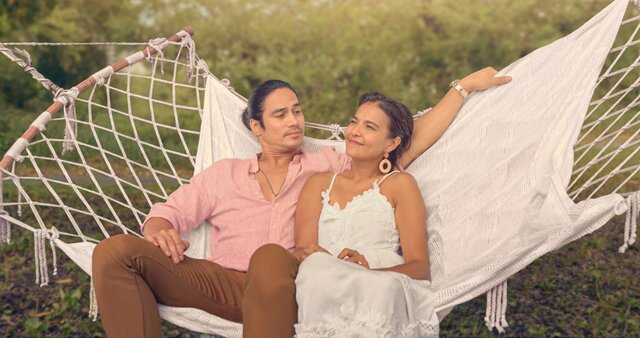 ADVERTISEMENT - CONTINUE READING BELOW
9. Alessandra says Pinoys are so hooked on the friends-to-lovers trope because they can't admit their true feelings:
"Kasi there's a line that you did not know na puwede palang ma-cross. Because had you known at the start...Siguro yung mga 'yon, akala nila friend-friend lang, akala nila okay lang. And then, boom. Mas marami kasing mababa yung self-esteem na hindi masabi yung gusto nilang sabihin, kaya sila hooked sa mga ganitong films."
"There's always the expectation na they're going to end up together, they're going to fall in love, because that's the given," Piolo added.
10. Piolo's favorite scene is when Amanda broke down and TJ was just there for her.
Piolo shared: "I like the scene where she really just poured her heart out. It was very quiet at the back of my truck...which was really my truck. And it was a very quiet scene, and I just had to be there for her and [give] the kind of embrace that she needed from a best friend. That meant a lot for both."
ADVERTISEMENT - CONTINUE READING BELOW
Alessandra's favorite was the scene after that. "Yung feeling mo wala na lahat, wala na. And then, hello, best friend, nandito ako. Kung makasabi naman na wala na ang lahat. Feeling naman nito. I never left!"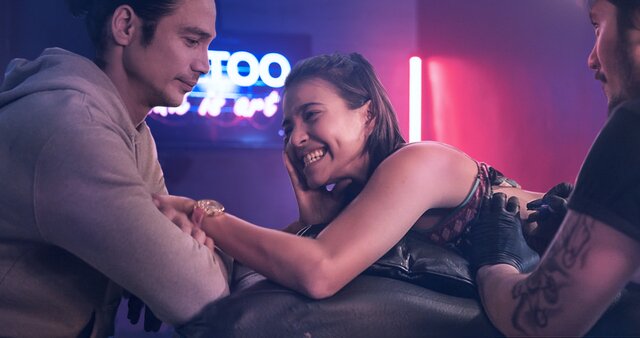 My Amanda is now available for streaming on Netflix.
READ MORE:
ADVERTISEMENT - CONTINUE READING BELOW
What You Need to Know About the ~New~ 'Bridgerton' Season 2 Characters
Meet the Cast of the HBO Max "Gossip Girl" Reboot
***
Cosmo.ph is officially on Viber! Be part of their growing community and subscribe to Cosmopolitan Philippines now!
Follow Lily on Instagram.
This story originally appeared on Cosmo.ph.
* Minor edits have been made by the Candymag.com editors.