Stage 1: "Hindi ko kailangan ng tissue. I don't need tissue! Please stop judging me!"
Every painful process starts with denial. One of the very first scenes in the movie was Mace (Angelica Panganiban) crying after watching One More Chance on the plane. As she cries her heart out, you know this girl is going through something and you also know she needs serious intervention. And that's exactly what she got. Anthony (JM de Guzman) tries to help her by asking the flight attendant to hand her a pack of tissues, but she just bursts and says she doesn't need it. A few minutes later, yup, she's using the pack. G I R L.
Stage 2: "Magbi-break din kayo!"
Then you start being bitter about anyone and everyone who looks so happy around you, because what are they trying to do, anyway? Rub salt on your already-bleeding wound? One of the funniest scenes in the film was of Mace and Anthony lining up for a cab to take them home. There's a couple next to them who were having a grand time getting all cuddly and cheesy, so Mace—royally annoyed by their presence—asked them to take their turn and get in the cab because "mukhang kailangan n'yo na, e." Once the cab goes away, she says they'd break up soon, too, matter-of-factly that even you'd believe they will—or maybe you're just being bitter like Mace. Don't worry, we won't judge.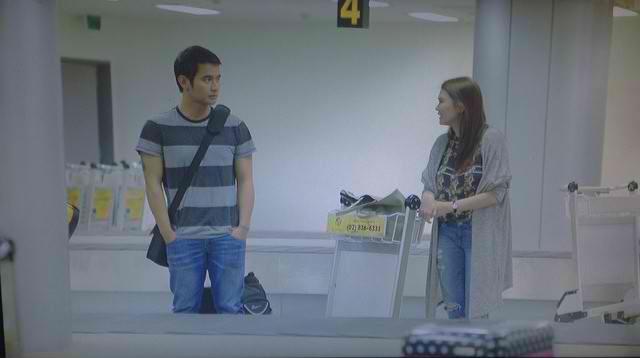 via Facebook (That Thing Called Tadhana)
ADVERTISEMENT - CONTINUE READING BELOW
Stage 3: "Ang bottom line, hindi ka na n'ya mahal."
Sometimes you just need a reminder of how much you need to let go. That's exactly what Anthony does for Mace in the movie—become the glaring reminder in bright neon letters that she needs to stop her from breaking down every few hours or so.
Stage 4: "Gusto kong mag-Baguio."
Know that finding yourself is necessary, no matter how "burgis," as these two put it, that idea may be. Mace has been in a relationship for a while and forgetting what it feels like to hold her own hand or cheer herself up may have become foreign to her. Not that it has to be Baguio or Sagada. As Anthony said, you can do it anywhere and any time you want once you feel the need to do so.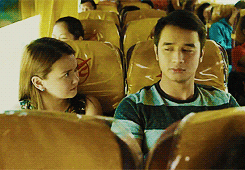 via f*ckyeahkimmychiu.tumblr.com
Stage 5: "Makaka-recover ka."
And yes, you will. Anthony couldn't have said it any better: "Kasi yung ganyang kalaking pagmamahal, ganyang overwhelming love, imposibleng walang pupuntahan, e. May mababalik sa'yong pagmamahal. Not necessarily sa taong pinagbigyan mo, pero sigurado akong mababalik yan sa'yo."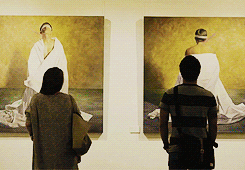 via f*ckyeahkimmychiu.tumblr.com
Stage 6: "Ayoko na! Ang sakit sakit! Ayoko na!"
After a while, you'll finally let go. Not that it's easier or that it just takes overnight to do that, but you just know it's the right thing to do. Girl, he doesn't love you anymore. What other reason do you need to finally stop being crazy about him?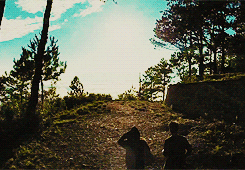 via f*ckyeahkimmychiu.tumblr.com
ADVERTISEMENT - CONTINUE READING BELOW
Stage 7: "Kakalimutan ko na s'ya."
After a few weeks, months, years (and maybe a long walk along Session Road?), you'll know in your heart that you're going to be fine and you'll forget him soon, too. It took a little while and a little help for Mace to be able to realize that, but once she knew, she believed it and held on that truth. It doesn't even matter how long it took you to get there, "ang mahalaga, nakalimutan."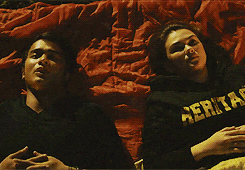 via f*ckyeahkimmychiu.tumblr.com
That Thing Called Tadhana is now showing in cinemas nationwide. Let us know what you thought of the movie in the comments below or tweet us @candymagdotcom so we can dish!