Always Out of Uniform: Johanna, The Hunger Games: Catching Fire

via skinsuksexdrugsdrama.tumblr.com
Yo, Peeta, Katniss does not approve.

via skinsuksexdrugsdrama.tumblr.com
Best Makeover: R, Warm Bodies
Because he went from this:
ADVERTISEMENT - CONTINUE READING BELOW
To this:
Best Team Spirit: World War Z
A+ formation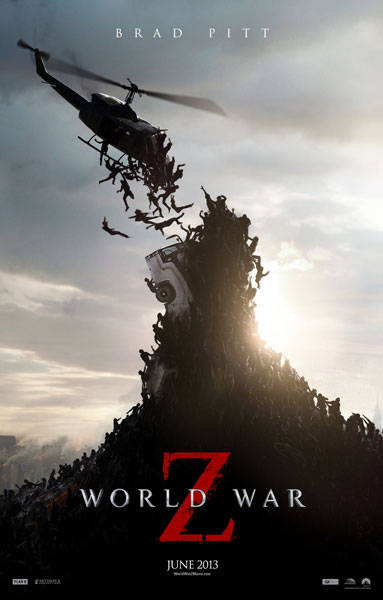 Best in DIY: Elsa, Frozen
I mean, she made a dress out of snow while singing her heart out.
Party Animals: Monsters University
Remember Slugma Slugma Kappa's motto? "Work hard. Play hard. Scare hard."
Drama Queen: Ridley, Beautiful Creatures
#badgirlridley
Best Dancer: Percy, Percy Jackson: Sea of Monsters
It takes panache to escape death this gracefully.
Most Likely to Get Married: Anna and Kristoff, Frozen
While I liked that Frozen focused on the sisterly love between Anna and Elsa, I was also rooting for fixer-uppers Anna and Kristoff. Who knows, they might be the couple who makes a blink-and-you'll-miss-it cameo in the next Disney movie!
ADVERTISEMENT - CONTINUE READING BELOW
Best Cheerleader: Cinna, The Hunger Games: Catching Fire
He believed in Katniss so much, he was willing to die for her. RIP, Cinna.
Best Eyes: Captain Kirk, Star Trek Into Darkness
Those baby blues are a sight for sore eyes.
Most Likely to Succeed: The Fault in Our Stars
You guys. The trailer isn't even out yet and I'm already a puddle of feels. What more when the movie comes out??? I can't wait for June 6!