ICYDK, Miss Universe Philippines 2021 is selecting its top 30 candidates through a series of virtual challenges. The top 30 delegates will get to join the coronation night on September 25 for a chance to be crowned this year's Miss Universe Philippines.
One of the first challenges of the pageant is a headshot challenge, where the public can vote for their bets through the Miss Universe app. On August 2, the Miss Universe Philippines organization officially announced the top 15 delegates with the most votes for the challenge. Here are the results, FYI: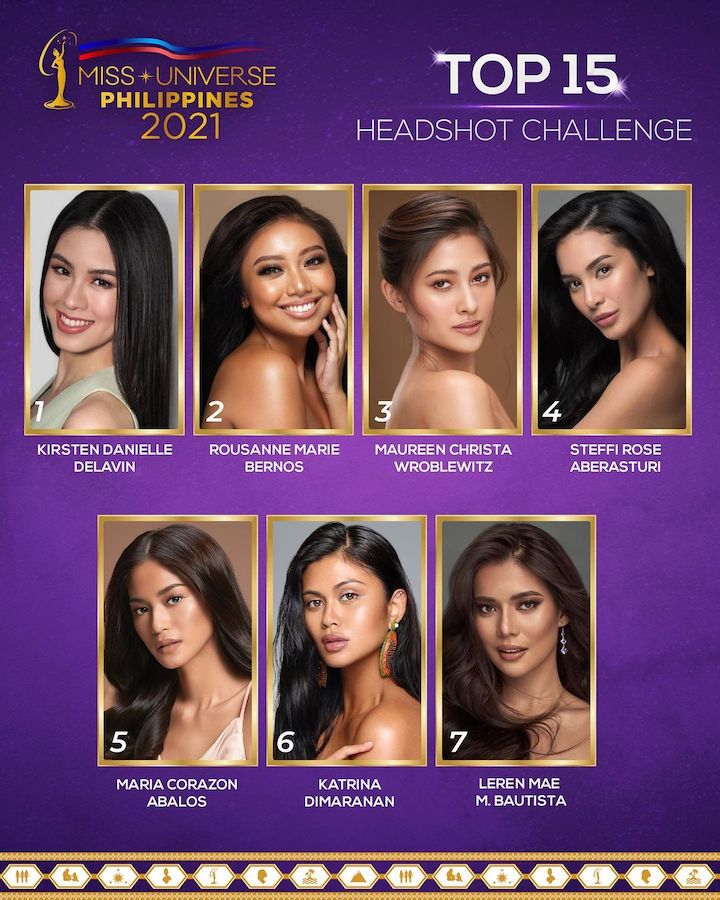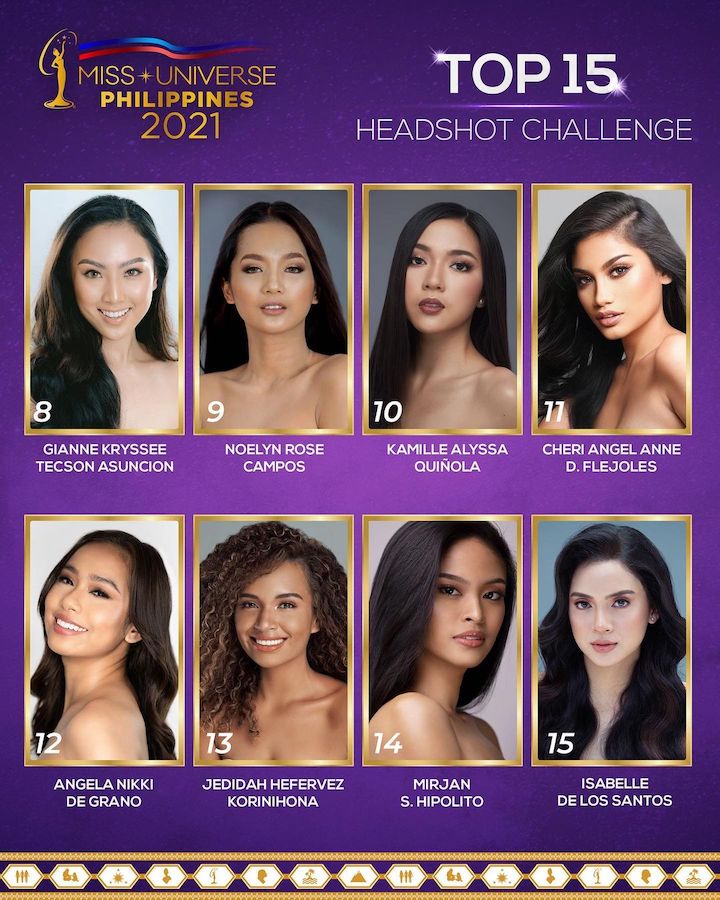 ADVERTISEMENT - CONTINUE READING BELOW
Pageant enthusiasts and fans of the delegates flocked to the comments section of the posts to congratulate the ladies. But aside from the fans, even the Miss Universe Philippines candidates themselves showed support for their fellow delegates on social media, showing the kind of camaraderie these aspiring queens have. 
One of the delegates who congratulated the top 15 candidates is Princess Kristha Singh, the representative of Pasig City, who shared how proud she is of the ladies in the comments section. "Congratulations, sisters!!!!!" her comment reads.

Ayn Bernos, the San Juan city rep and the top 2 contender for the headshot challenge, also shared the post on her IG stories and congratulated her fellow delegates. She also tagged the ladies who made it to the top 7 with her, namely Kisses Delavin, Maureen Wroblewitz, Steffi Aberasturi, Corrine Abalos, Katrina Dimaranan, and Leren Mae Bautista.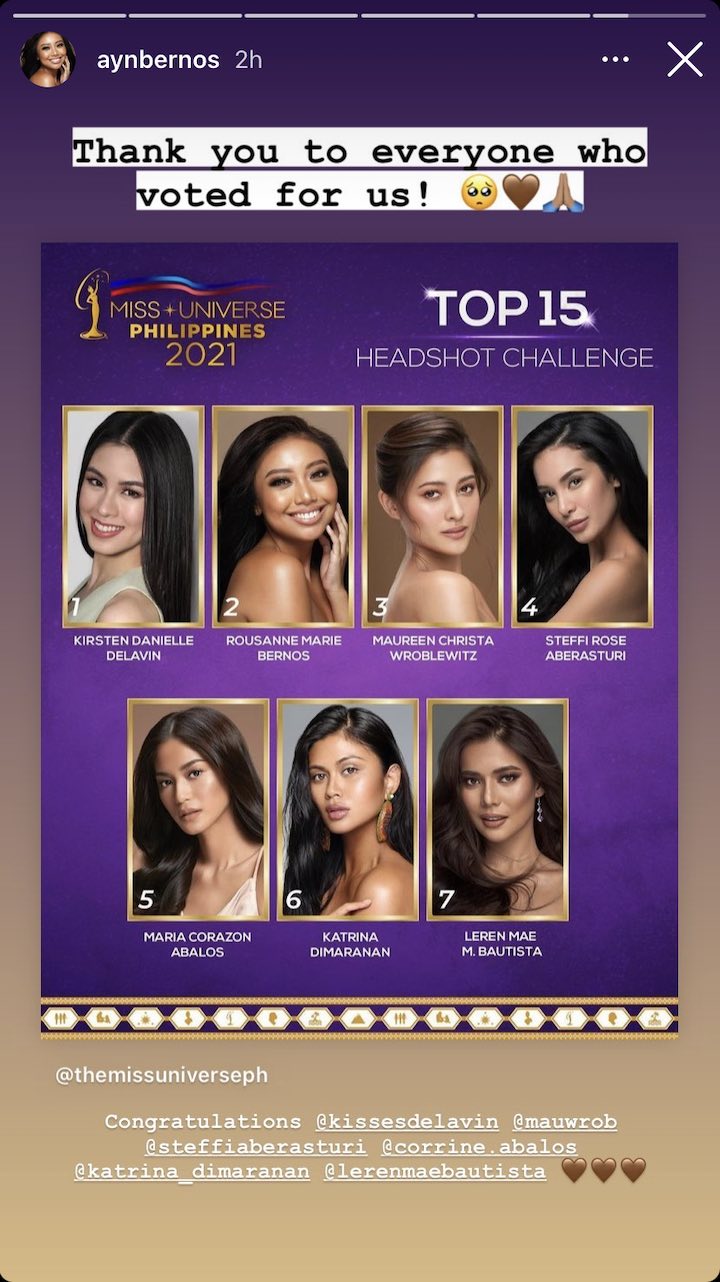 Maureen Wroblewitz, who reps her hometown of Pangasinan, also congratulated the other top 15 contenders, and specifically gave a shoutout to her fellow Aces & Queens delegates. Just future queens supporting each other!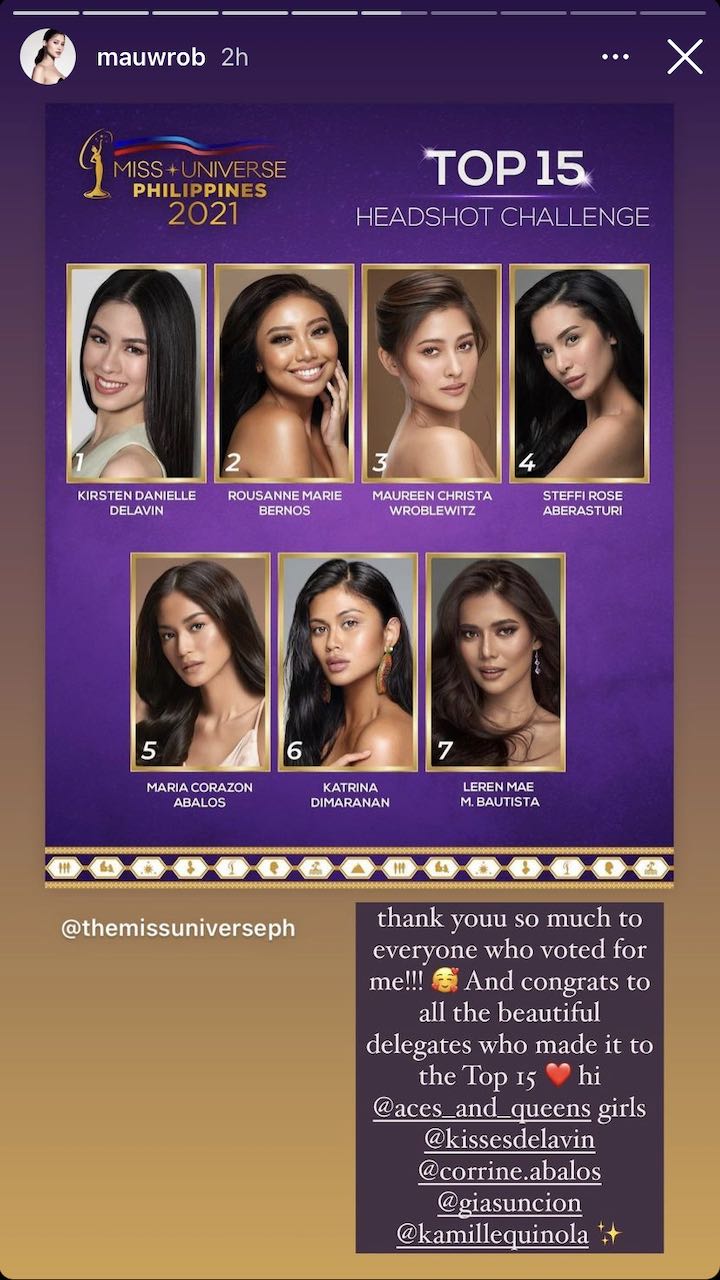 READ MORE:
The Miss Universe Philippines 2020 Winners and the Courses They Took in College
College Courses of the Top 10 Miss Universe 2020 Finalists
Here's What Inspired Kisses Delavin to Become a Miss Universe PH Delegate
Ayn Bernos on Joining Miss Universe PH 2021 As a 5'3"-Tall Delegate