Reigning Miss Universe titleholder Harnaaz Sandhu is a force to reckon with—what with her stunning beauty and unwavering commitment to her advocacies. In a recently-concluded Modess event entitled Period Pains: Tackling the Challenges of Menstrual Equity, the 22-year-old beauty queen discussed how important it is to create a safe space for women to normalize menstruation in the conversation, shedding the light on a taboo topic.
"[Menstruation] is not an excuse for us that we cannot do something. We are unstoppable. We bleed every month and that should not come in between our work to achieving our goals," she tells young girls who attended the conference.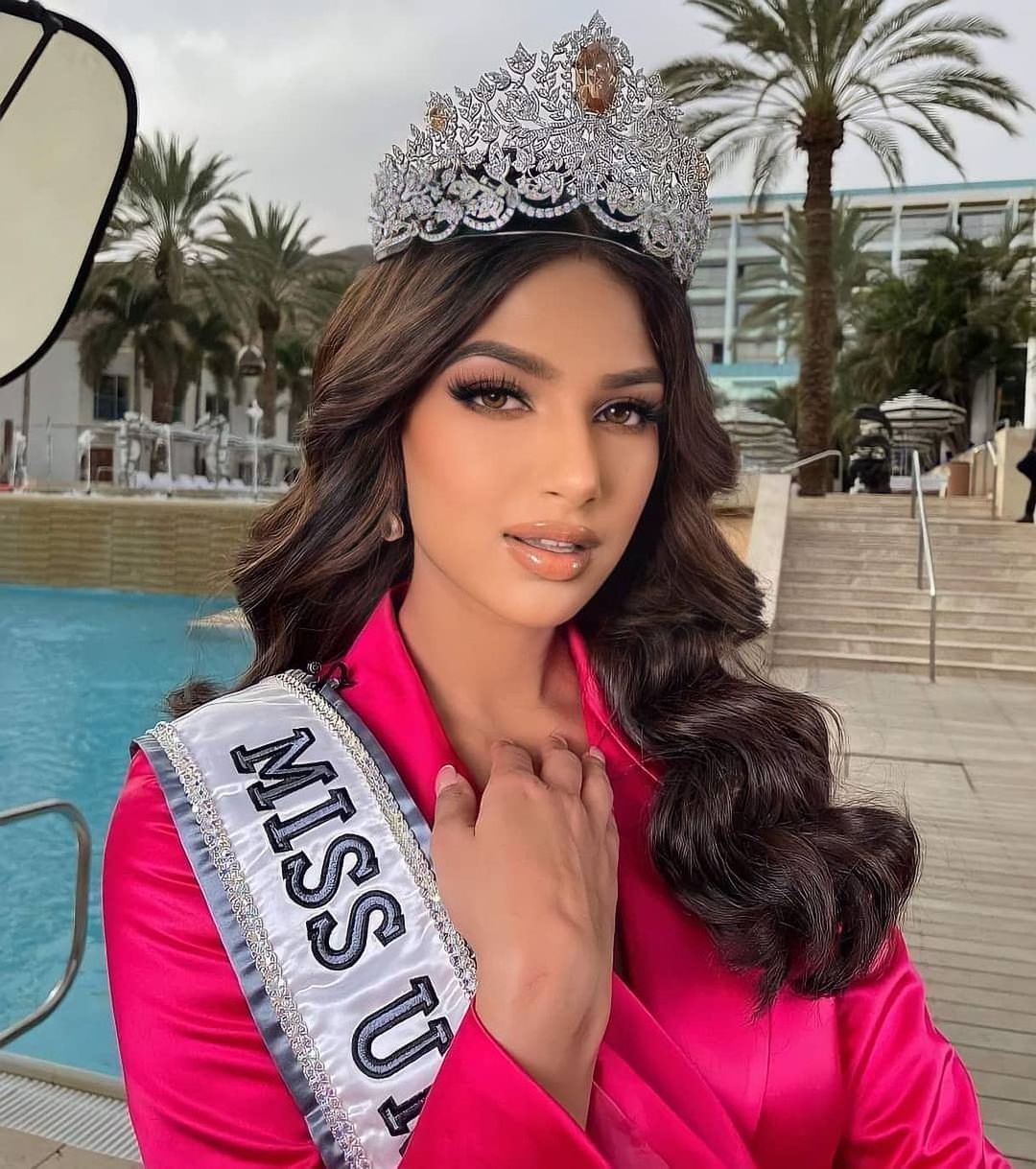 ADVERTISEMENT - CONTINUE READING BELOW
The beauty queen, revered as a successful Gen Z role model herself, also had something to say to young people who wanted to follow in her footsteps. "You guys are incredible, very innovative, and smart. At a very young age, you have the courage and confidence to achieve your goals and you are the young changemakers."
She continues, giving ~extra push~ for everyone, emphasizing the spirit of camaraderie in the process. "Make sure that you stand for what you want to do in your life and what you mean and support each other. That is what we all need before we do anything because in the end, we're all human beings."
Harnaaz won the Miss Universe contest held at Eilat, Israel last year. Well-known for her wit, she sealed her victory through an empowering answer in the pageant's Q&A portion. When asked "What advice would you give to young women watching on how to deal with the pressures they face today?," she responded, "I think the biggest pressure the youth of today is facing is to believe in themselves. To know that you are unique and that's what makes you beautiful, stop comparing yourselves with others, and let's talk about more important things that are happening worldwide. I think this is what you need to understand. Come out, and speak for yourself, because you are the leader of your life. You are the voice of your own [life]."
Spoken like a true queen.
ADVERTISEMENT - CONTINUE READING BELOW