Since the holidays, we've been reading reports and rumors that Miley Cyrus and Liam Hemsworth have given their relationship another chance. We want to believe them as much as all the Miley-Liam shippers in the world, since there have been paparazzi photos of them going around all over the Internet. However, we also want to keep our feelings at bay since we don't really want to set up ourselves for disappointment. Yup, fangirl life's hard, y'all.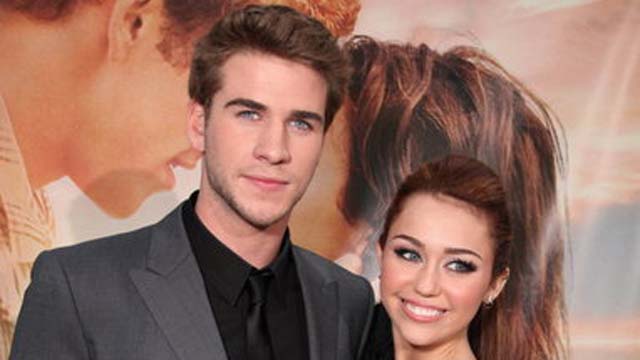 ADVERTISEMENT - CONTINUE READING BELOW
But today, this photo of the "Wrecking Ball" hitmaker wearing what looks like an engagement ring hit the online world hours earlier. We can't help but ask, is that an engagement ring we see? (via Nylon.com)
READ MORE:
Are Miley Cyrus and Liam Hemsworth Engaged Again?
Did Miley Cyrus Cancel Her Concert To Be With Liam Hemsworth?
The Couples Who Got Together During the Holidays
Photos of Miley wearing her ring again first appeared in unclear paparazzi photos of her at the JFK. Now, we're finally getting a clearer view of what she's wearing on her ring finger. Plus, we also found these photos of her 2012 engagement ring, which convinces us that she is really wearing it again. Ohhh.
Miley Cyrus was seen wearing a sparkly ring, sparking a ton of Liam Hemsworth rumors! Pics: https://t.co/CRpWb3fMa4 pic.twitter.com/j3P5Bijlrb

— JustJared.com (@JustJared) January 18, 2016
That's not all (cue: ohhs and ahhs), she was also spotted outside Liam's house with a moving company's truck. Fans are convinced (and we are too!) that they're moving back in together.
Miley Cyrus is spotted driving to Liam Hemsworth's home in a U-Haul truck (!!!!) https://t.co/bZ7Ulrbrbw pic.twitter.com/bhjMxdJPot

— Daily Mail Celebrity (@DailyMailCeleb) January 18, 2016
Meanwhile, while this ~*investigation*~ is happening, the online world is going crazy because real love, you guys.
If Miley Cyrus can win Liam Hemsworth back, there's hope for me yet #spinster

— Emily Mott (@emilydavina) January 18, 2016
Miley Cyrus & Liam Hemsworth are back together, what a time to be alive.😍

— A. DeShae P. (@adeshaep) January 18, 2016
We are having @MileyCyrus and @LiamHemsworth back together party Thursday! Everyone is invited!

— BWizzle™ (@brooke_bird_) January 18, 2016
Do you think Miley and Liam are back on again? Let's talk about it in the comments. We always love hearing from you. :)