It's not always easy for parents to see their children grow up into adults. Still, seeing their children grow into the people that they were meant to be never fails to make them proud at the end of the day. 
Celebrity parents like Sharon Cuneta are definitely not exemptions to this emotional change. Case in point: The actress recently posted an emotional Instagram post to celebrate the high school graduation of her daughter, Miel Pangilinan.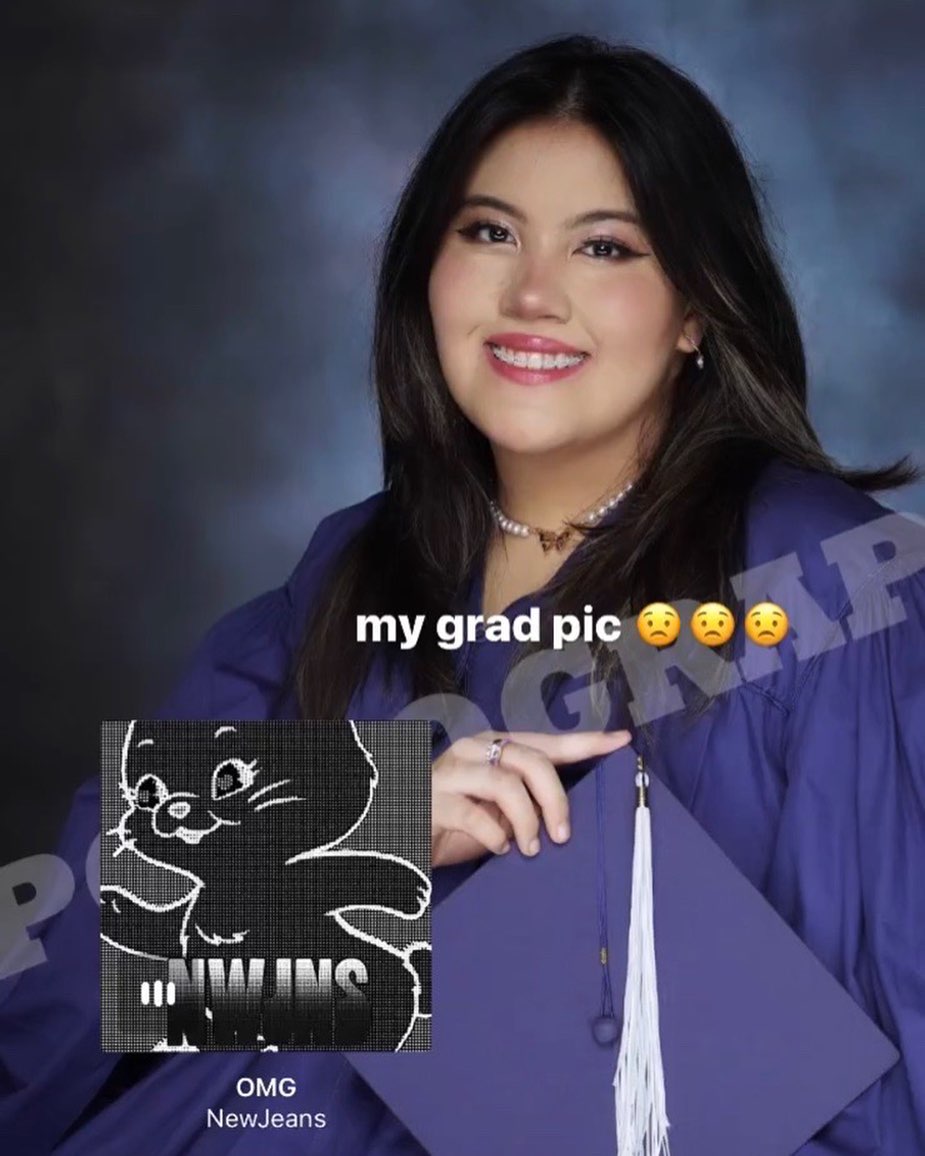 Cuneta began her heartfelt message by wishing Miel was a baby again: "Baby ko if there was really a time-traveling machine I'd invest my life savings in it so I could be with your baby-self and stay there forever!" 
She then reiterated  the hardships and sudden adjustments that Miel had to undergo due to the COVID-19 pandemic. "High School completion didn't come easy for you and many others - having to do lots of online stuff and dealing with Covid lockdowns," Cuneta continued. "You guys just missed out on so much more of what life in high school should've been like…so I am grateful and just really so proud that you've reached this point."
ADVERTISEMENT - CONTINUE READING BELOW
The highly esteemed actress went on to reveal that Miel actually has plans of pursuing her college education abroad, much like her older sister Frankie Pangilinan."Bunny you really wanna study abroad also? Here na lang pls pls pls?!" Sharon wrote.  "Oh well…you know Dad & Mama will give you what you want, even if it'll hurt to be away from you…"
Numerous netizens were quick to flood the post's comments section, congratulating the mother-daughter duo for the milestone. A lot of people also related with Sharon's sentiments and praised her for her constantly supporting her children's dreams. 
One netizen wrote, "Paano po maging anak mo? Napaka-suwerte po nila na ikaw naging mama nila. Wala silang kailangan iheal na inner child. Sana lahat may ganyan na mama." Another person commented, "Congrats, Miel @mielpangilinan. Wishing you the best on your future endeavors."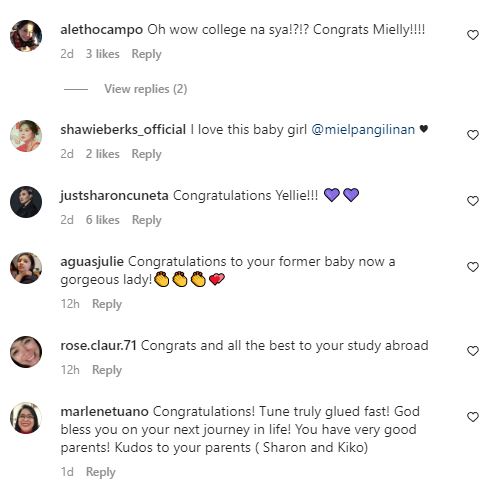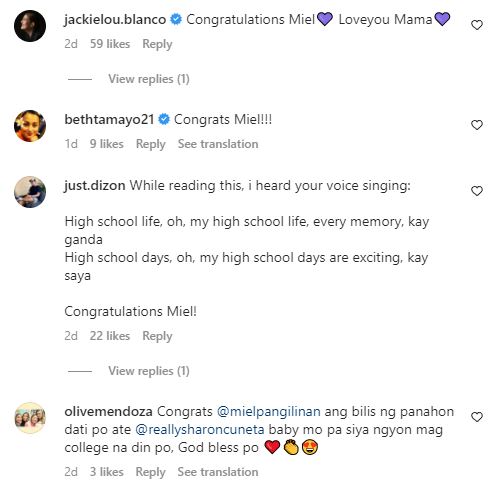 Congratulations, Miel! Here's to the next four years of your life.
READ MORE: 
Miel Pangilinan Publicly Comes Out As Queer: "Yes, I am the gay cousin"
Miel Pangilinan is Ready to Party in Her *Colorful* Pre-Debut Photoshoot
Miel Pangilinan Celebrated Her 18th Birthday With the Grooviest Disco-Themed Party