You've been warned. There's a new boyband to save your screaming for. It's the Swedish group JTR, consisting of brothers John, Tom, and Robin. The three joined the 5th season of X Factor Australia in 2013 and finished 7th in the competition.
These boys are now being compared as a contemporary to groups like Union J, Before You Exit, and The Vamps. These brothers have so much potential, and they're being touted as one of the most promising groups to make it big in 2016.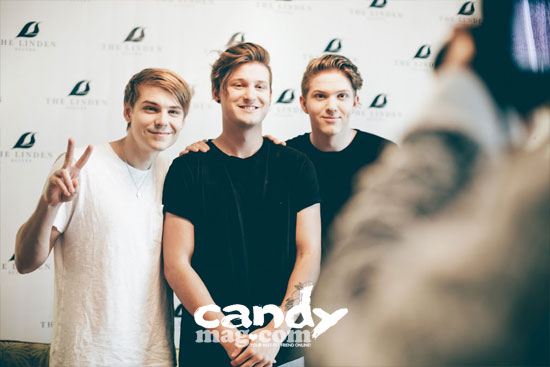 Besides being super cute and swoon-worthy, here are 5 reasons to love JTR.
1. They're down to earth.
Picture this. The boys just left the room after answering tons and tons of questions for the press. You would think that they'd be tired, but when John realizes he left his bag at the presscon, he makes his way back on his own—no bodyguards or assistants—and gets his own bag.
ADVERTISEMENT - CONTINUE READING BELOW
2. They sing songs about food out of nowhere.
On their way out from a photoshoot, Robin suddenly sang a song about wanting to eat at one of the fast food chains here in the Philippines. "Is it too late now to eat Jollibee? 'Cause I want some spicy fried chicken." (Sung to the tune of Justin Bieber's "Sorry," natch.) Can't we all just relate to that?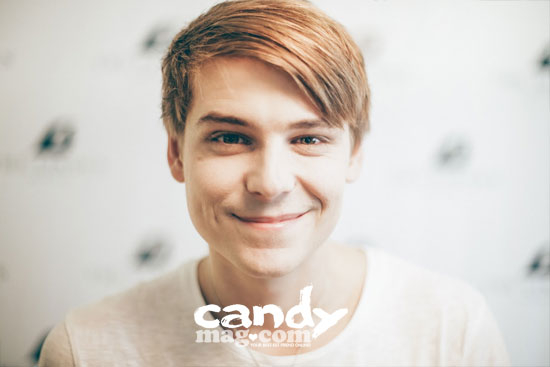 John
3. These boys are just like you.
When asked what they often do on a day-off, their answers sounded like what a usual teenager would answer. It's nice to know that the fame hasn't gotten to their heads, and they still do "normal people stuff." John said he likes to take random walks outside or be out with friends, Tom said he likes to hang out with his friends or do parkour (he's a parkour trainer, how cool is that?), and Robin said he likes to sleep, watch Netflix, and eat fried chicken.
4. It's important for them to show a lot of love to people.
They value their fans, they value Y-O-U. 'Nuff said.
"It's so easy for us to give a few seconds to them, and that might make their day." —John
"Just [for us] to give a little bit of energy, and that little bit of energy [we give] might just give them heaps of energy." —Robin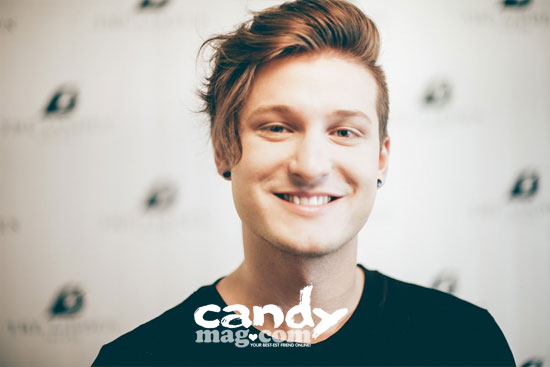 Tom
5. John, Tom and Robin write their own songs and they're dedicating one to you.
When asked what their inspiration is when they write songs, they said that they're inspired by life and everything that happens around them. The three of them love all kinds of music, so even if they like different genres and have different music tastes, they end up mixing well together.
The song that they would like to dedicate to their Filipino fans is "Centre of Everywhere."
"'Cause that song is about that it doesn't matter where in the world we are, if we are with the right people, or the right person, that place could be [our] centre of everywhere." —John
ADVERTISEMENT - CONTINUE READING BELOW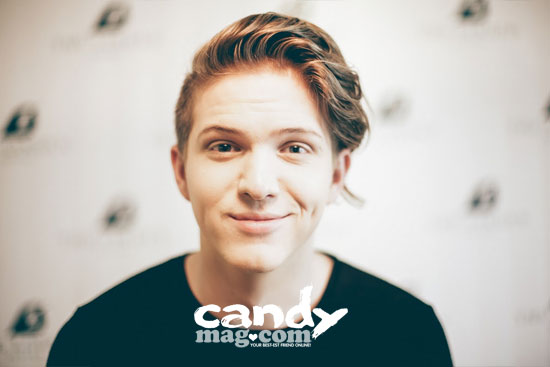 Robin
They came to Manila very recently to promote their album Touchdown (Asian Edition). JTR played at SM City Fairview last Saturday, December 12, 2015, and in SM Seaside City, Cebu last Sunday, December 13, 2015. We got to spend an entire day with them and lucky you, you get first dibs on everything that went on while they were here!
Launch the gallery to find out what the boys were busy with when they were in town.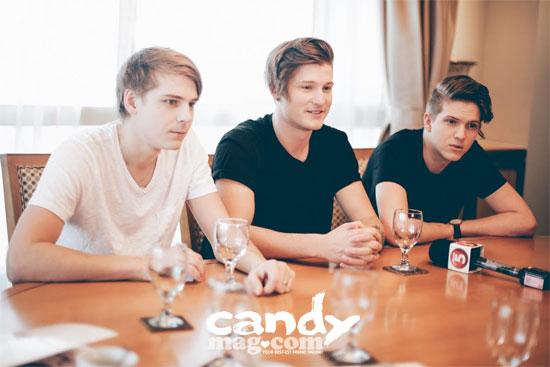 ADVERTISEMENT - CONTINUE READING BELOW