In celebration of Korea's culture, customs, and music, the Korean Cultural Center in Manila, together with the Embassy of the Republic of Korea, brought a bit of the country to the Philippines. Through a cultural and tourism fair held at SM Mall of Asia Center Stage last September 1, 2011, we felt like we were in Korea! They brought one of Korea's leading theatre plays: The Miso or Beautiful Smile, an original Korean musical play and the newest and hottest Korean boy group in town, Block B.

Block B is the freshest K-Pop sensation in South Korea that debuted last April 15, 2011 with
their first single "Do You Wanna B?" Everyone inside the Center Stage went crazy over these 7 young, talented and not to mention eye-candy guys namely Zico, Taeil, B-Bomb, Jaehyo, U-Kwon, P.O., and Kyung. The fans sang together with them as they performed their hit songs "Halo," "Tell Them," and "Wanna B."
They can all sing, dance, rap, and one of them can mimic animal sounds. Block B might be just starting, but they've already got solid fans.
ADVERTISEMENT - CONTINUE READING BELOW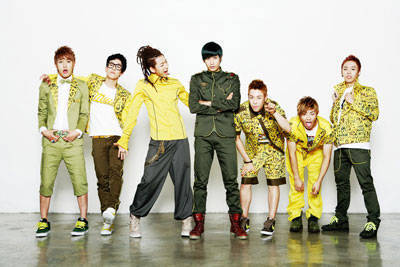 ADVERTISEMENT - CONTINUE READING BELOW