ICYDK, Mavy Legaspi confessed his feelings for Kyline Alcantara on the spur of the moment because he felt jealous of seeing Kyline with another guy. Mavy himself has acknowledged that the whole situation was messy, and  Kyline even had to distance herself from Mavy because of how overwhelmed she felt. 
In the latest episode of their MavLine On Me Spotify vodcast, Mavy brought up the experience again and revealed that he actually waited for her for two years.
"I've been telling you in those two years how meaningful of a person you are. That's why I stayed those two years. 'Cause I said this thing and Kyline knows once I say something and I promise it, I never break it. And one of the promises I said was, 'No matter what you decide, I will never leave your side,'" Mavy told Kyline in the episode.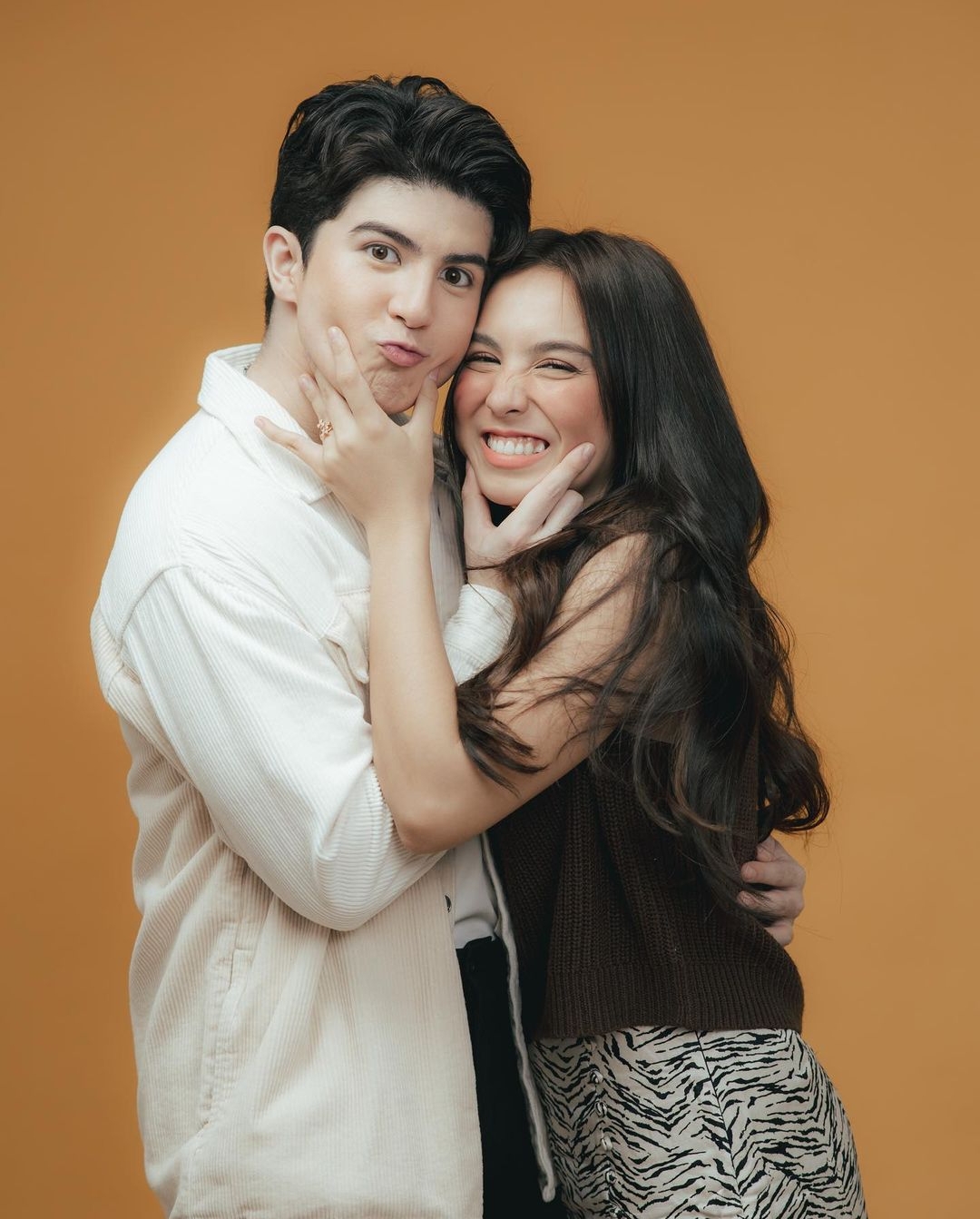 Still, Mavy also acknowledged that there was a time when he, too, kept his distance: "Hindi ko siya pinansin because I decided to choose my well-being. There's always a reason [for] that na I didn't just leave 'cause like wala lang. I really left because it is about damn time that I chose myself in that certain situation."
ADVERTISEMENT - CONTINUE READING BELOW
Mavy further clarified that he only steered clear of her because he had to prioritize his well-being. Even then, he still found ways to check up on Kyline covertly. "I still kept my promise because without her knowing, I was messaging the people around her and checking in on her; but I never checked in on her specifically 'cause that would defeat the whole purpose of me choosing myself," he revealed.
Although it was difficult to stay away from Kyline, Mavy looks back at this experience without any regrets since it was "hands down one of the greatest things [he] went through in [his] life."
"I reached every type of high and every type of low during that time. But the things that are meaningful in life are the things you work your ass off and you go through ups and downs for. And that's what makes it meaningful," he concluded.