It's no secret that Mavy Legaspi is a mama's boy through and through. He's always ready to pamper Carmina Villarroel at any given occasion—showbiz parties, Mother's Day, and of course, her birthday! 
Case in point: Mavy recently bought an Hermès bag as an early birthday gift for his mom. One of his Instagram photos yesterday showed Mavy kissing his mom on the cheek as she held up the brand new bag happily.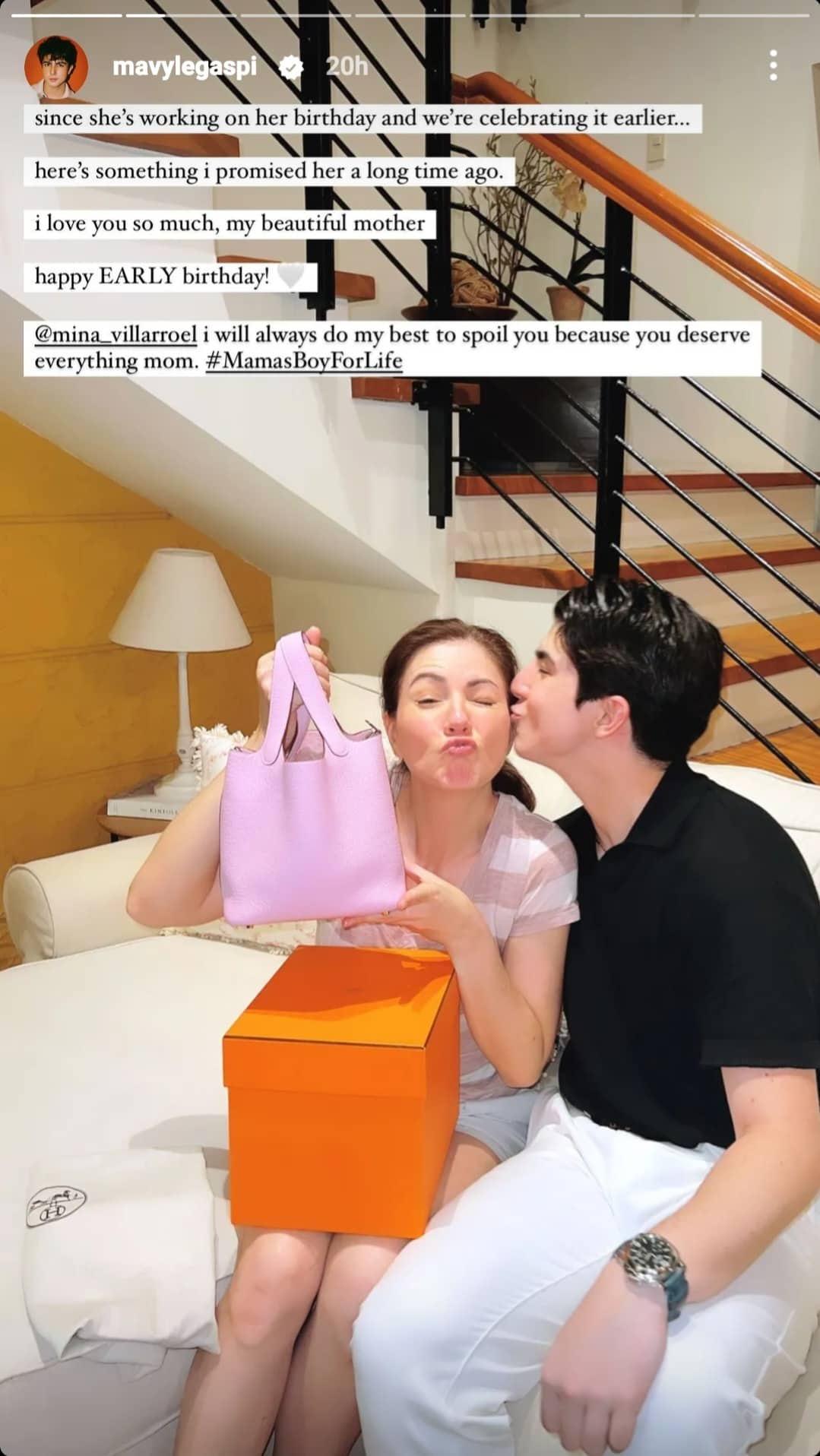 Of course, Mavy also had the most touching birthday message accompanying the photo. "Since she's working on her birthday and we're celebrating it earlier…here's something I promised her a long time ago," he penned. 
"I love you so much, my beautiful mother. Happy EARLY birthday! I will always do my best to spoil you because you deserve everything mom. #MamasBoyForLife," the caption read. OMG, how adorbs! 
ADVERTISEMENT - CONTINUE READING BELOW
After Carmina opened the gift, she went to Blackbird at the Nielson Tower for an intimate birthday dinner with Mavy, Zoren Legaspi, and Cassy Legaspi. Mavy posted another photo of Carmina posing with her cake, with the caption, "Happy early birthday, momma! I love you forever."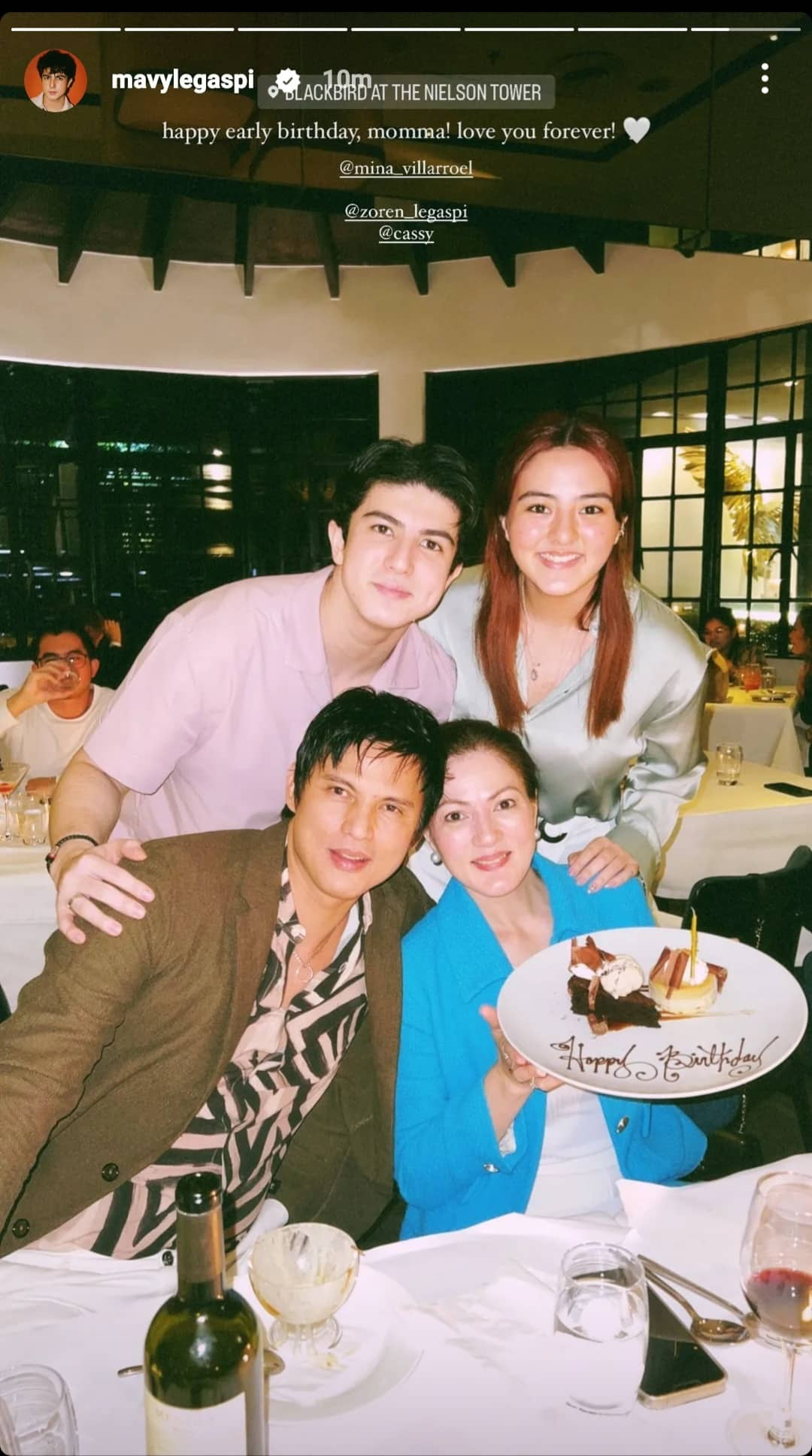 Mavy later revealed that Carmina actually brought her new bag to their celebration! Notice how the bag's color matches the button-down Mavy wore that night? So cute!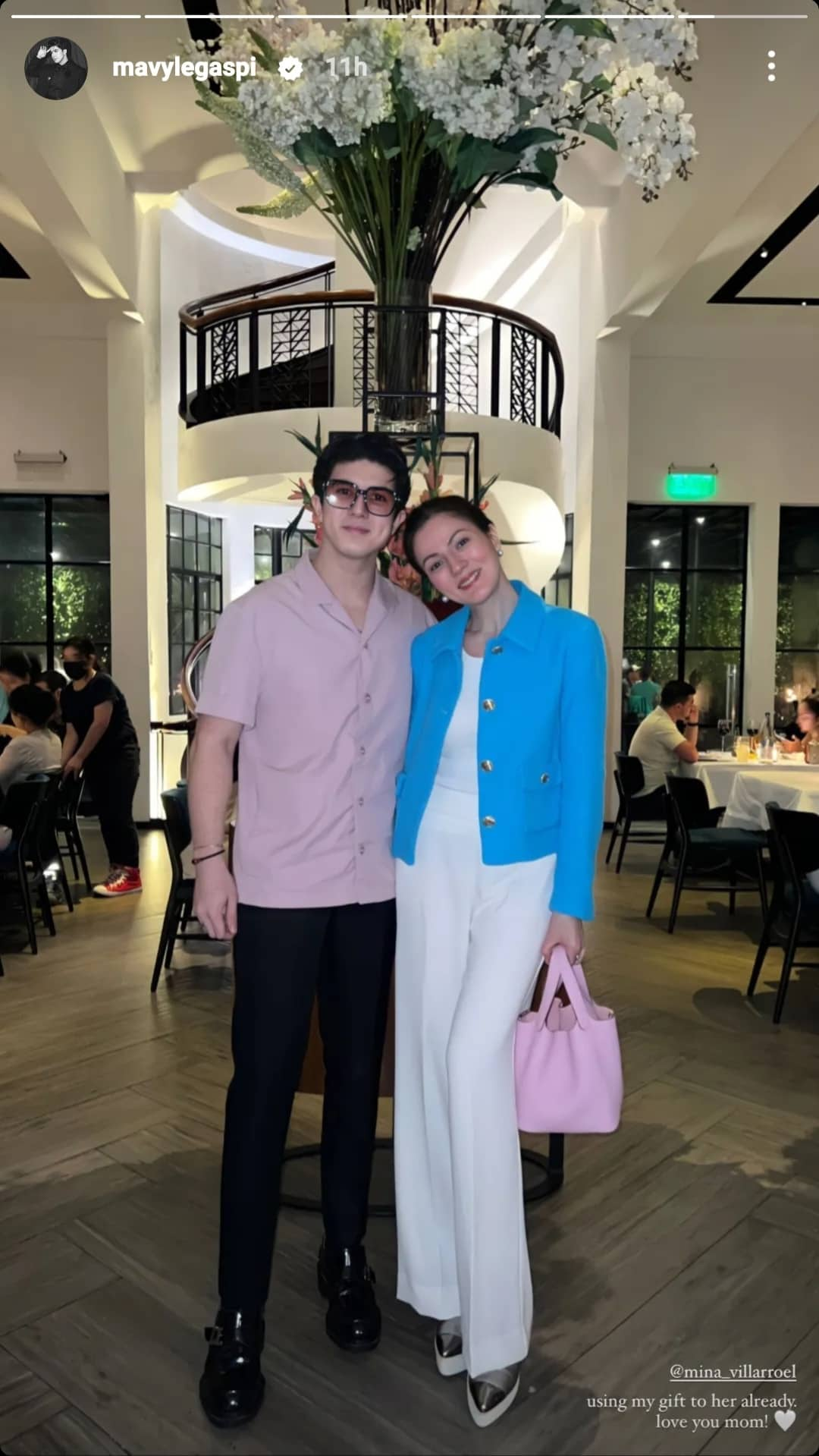 Before the night ended, Carmina made sure to respond to Mavy's heartfelt posts. "I love you pooh bear," she replied to one of his photos.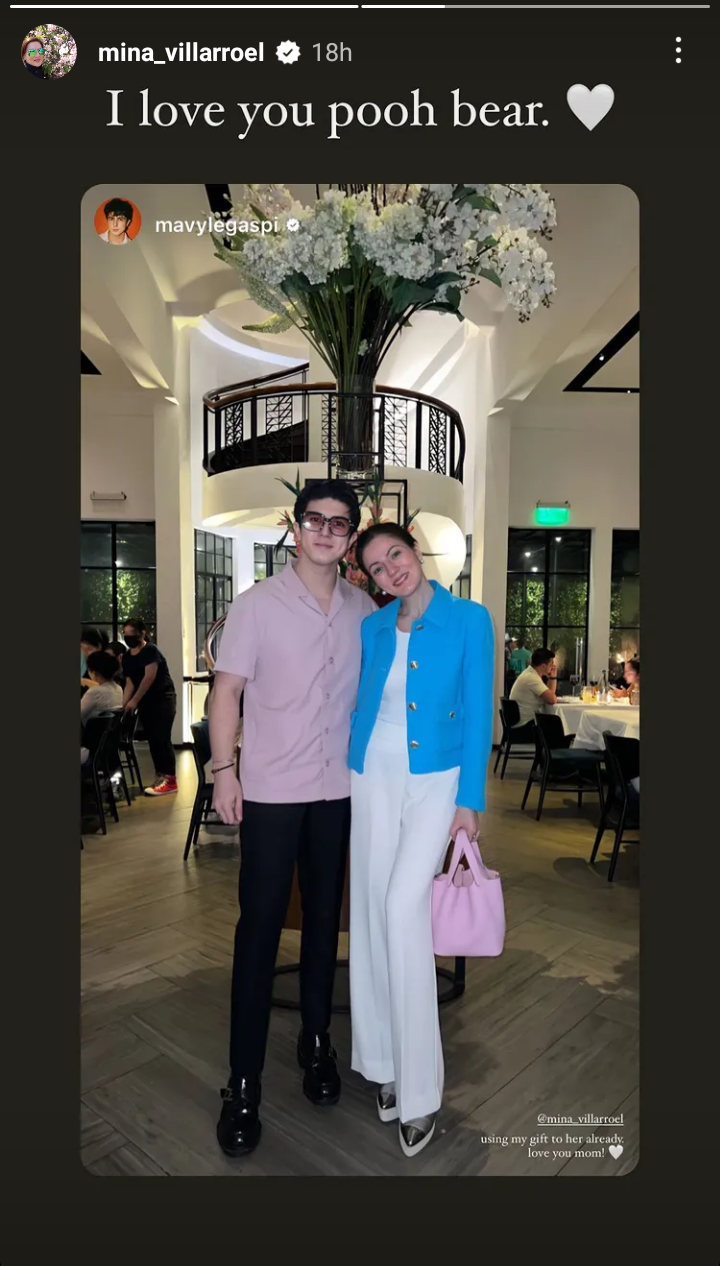 We don't know about you, but we will never get enough of this sweet mother-son duo!