GMA Network's reimagined show of Maria Clara At Ibarra has been keeping viewers hooked since it first aired on national television. One thing that adds flavor to it is the unexpected team-up of Fidel (played by David Licauco) and Klay (played by Barbie Forteza). Regarded as the FiLay tandem, the two have been a source of amusement and kiligwith their entertaining and seemingly never-ending banters. If you can't get enough of these two, let's revisit some of the scenes showing their on-screen chemistry.
Here are five of the funniest moments between Maria Clara At Ibarra's FiLay Tandem:
1. When Fidel spotted Klay on his way inside the church, he stopped to greet her and noticed her flaunting her fan in a quick fashion. Mistaking this as a flirtatious message, he winked playfully at Klay, who merely frowned at him in confusion.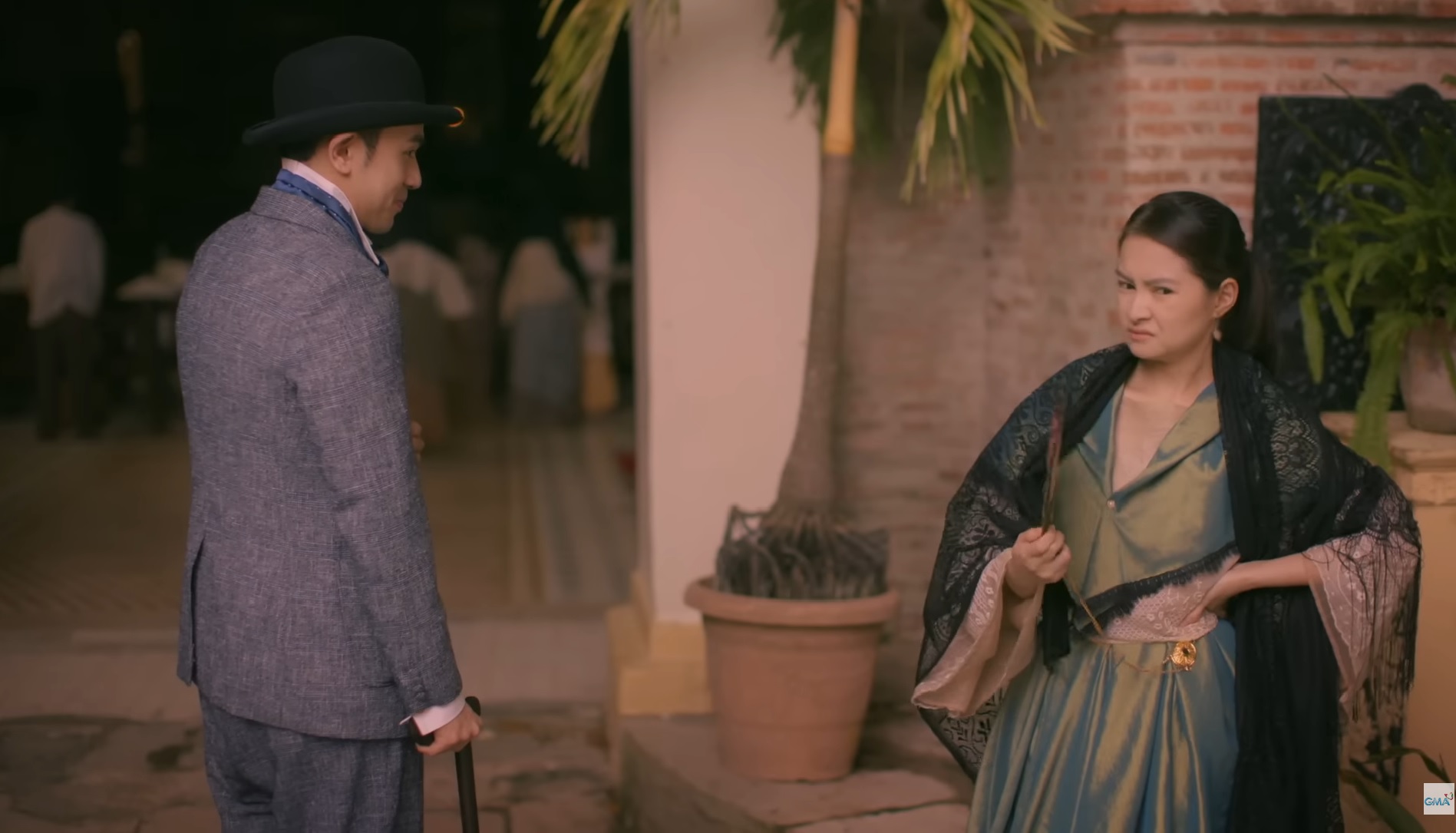 ADVERTISEMENT - CONTINUE READING BELOW
2. During the banquet at Kapitan Basilio's house, Fidel told Klay that he wouldn't have recognized her with her new look if it weren't for the fact that she tripped! Fidel teased Klay and quipped, "May tinatago ka naman palang ganda." Offended, Klay retorted that she never actually hid it. LOL!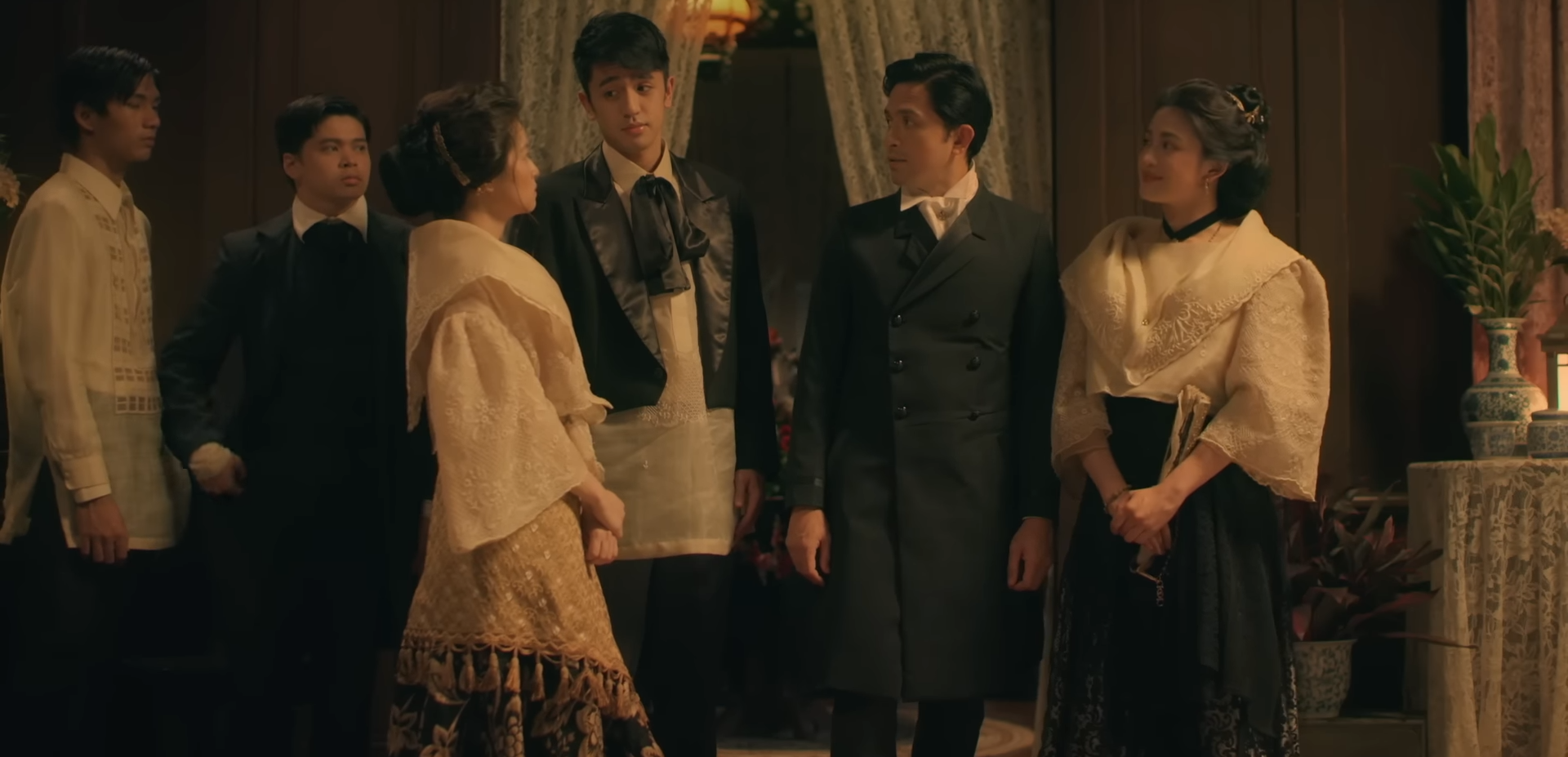 3. Following Klay's mouth-to-mouth resuscitation of Ibarra, Fidel walked up to Klay to give her a drink and something to cover up with. Although not used to the considerate treatment, she hesitantly accepted it and thanked Fidel before asking him to leave. Not one to be easily dismissed, Fidel playfully teased Klay about how she was able to astound the crowd by suddenly removing her skirt! *Gasp*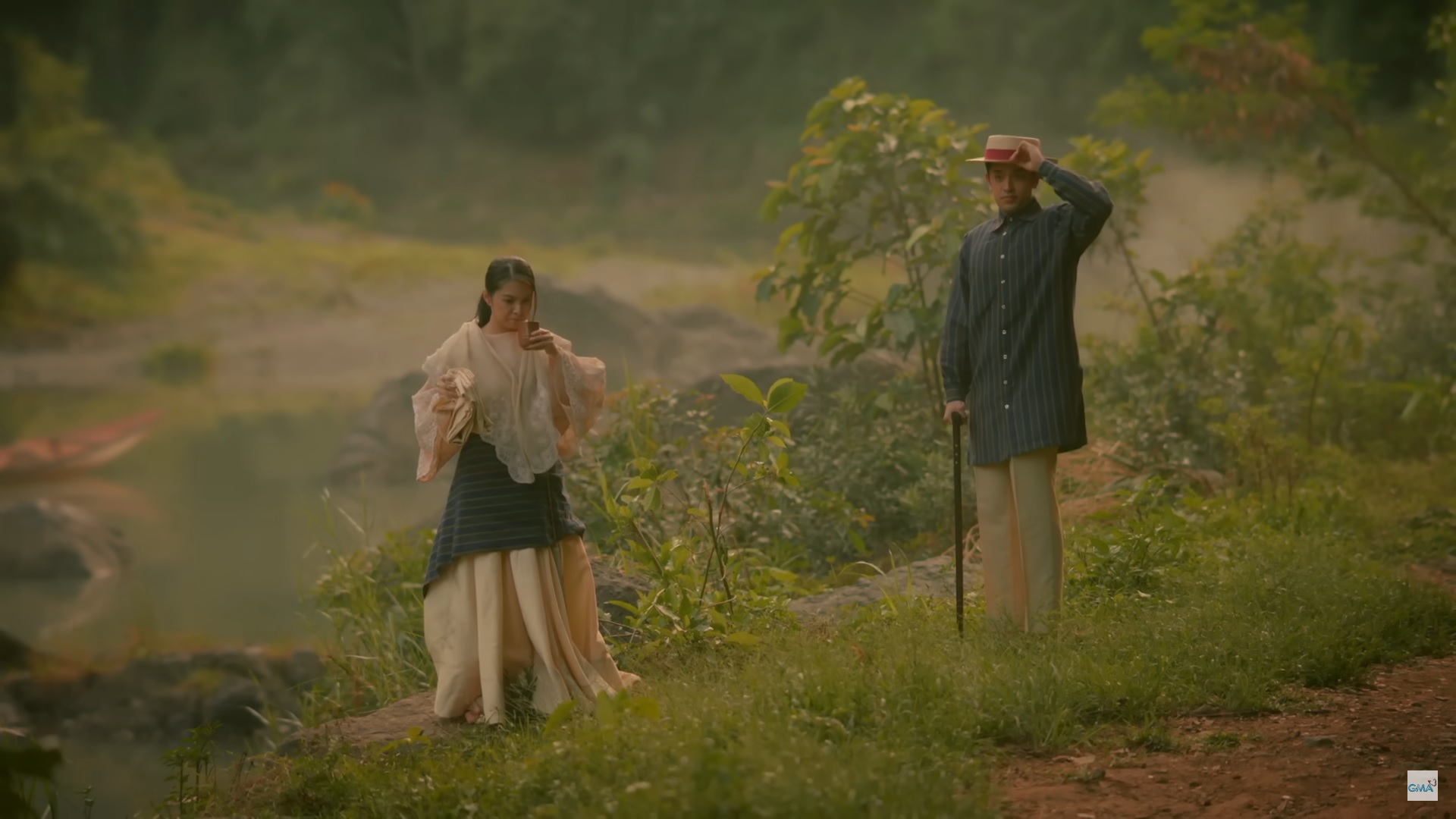 ADVERTISEMENT - CONTINUE READING BELOW
4. Klay saw Sinang with her parents at Ibarra's event, causing her to immediately hide behind Fidel to avoid causing another scene after disrupting the meeting at Kapitan Basilio's party. As Klay willed herself to calm down and stay away from trouble, Fidel smiled at her antics.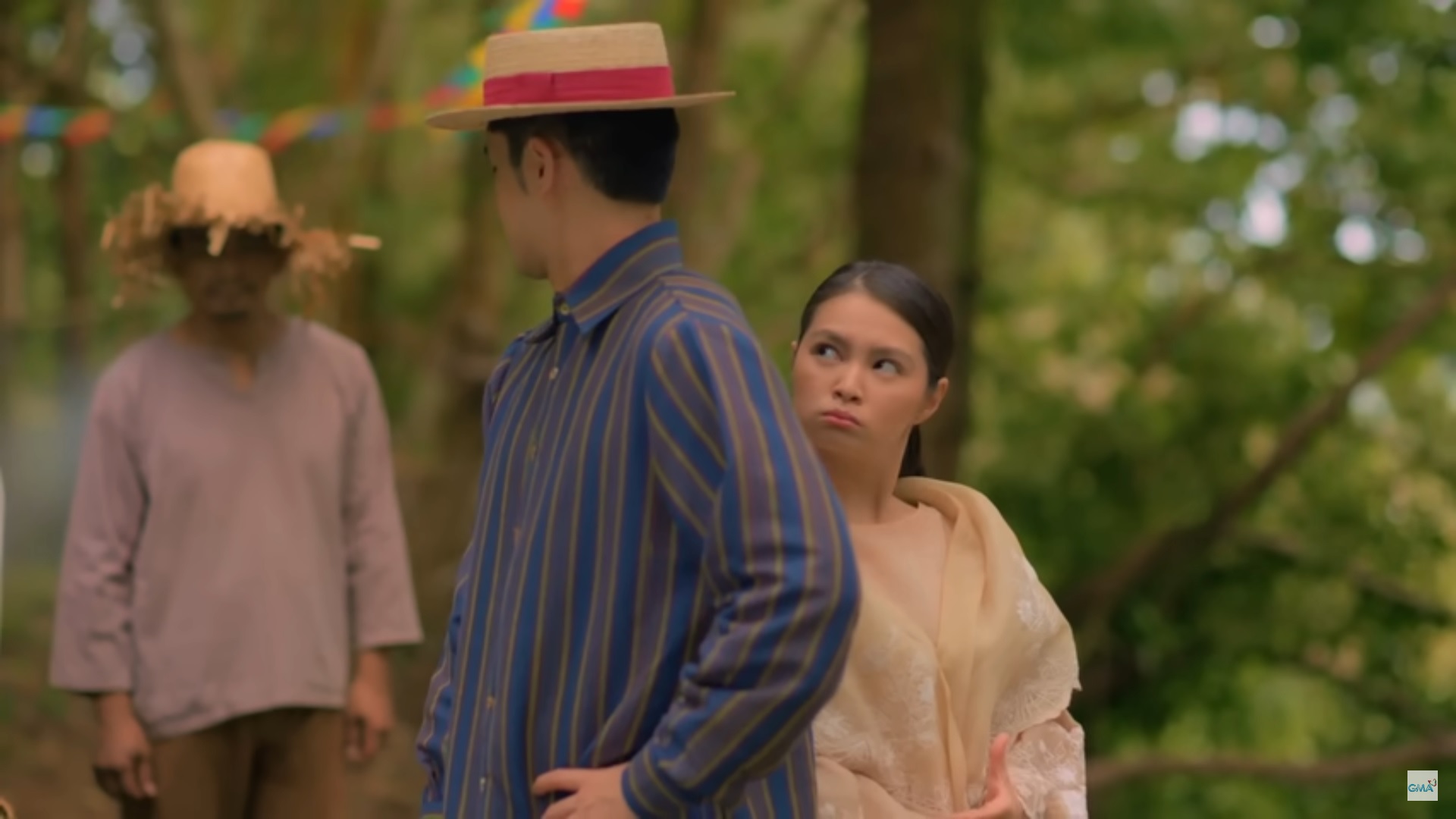 ADVERTISEMENT - CONTINUE READING BELOW
5. During their first meeting, Klay roasted Fidel for making fun of women getting university degrees. When she was on her way out of the restaurant, she thanked Ibarra for her meal before learning that Fidel was actually the one who paid for it. Pretending to be unaffected by the gesture, she sassily rejected Fidel's offer to take her home.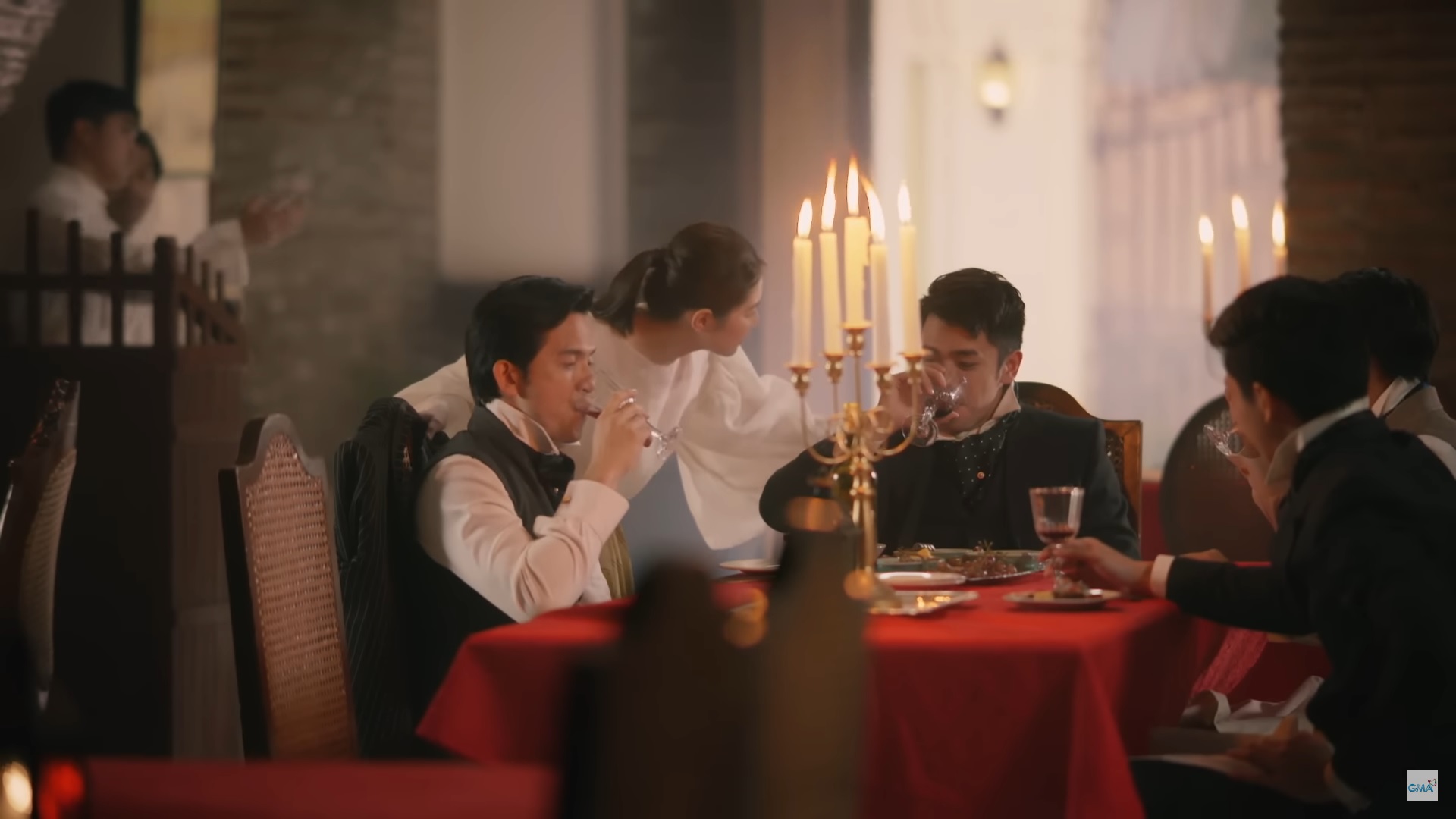 ADVERTISEMENT - CONTINUE READING BELOW
READ MORE: 
Jak Roberto Pretends To Forget Barbie Forteza's Birthday In New Vlog
10 Fast Facts to Know About "Maria Clara at Ibarra" Rising Star David Licauco
Barbie Forteza Is Making a Case for Dainty Dresses and We're All for It
David Licauco Says He Feels ~Overwhelmed~ with the Fame He's Getting from "Maria Clara at Ibarra"